Ministry of European Integration marked Europe Day in Belgrade
May 13 2019 | Belgrade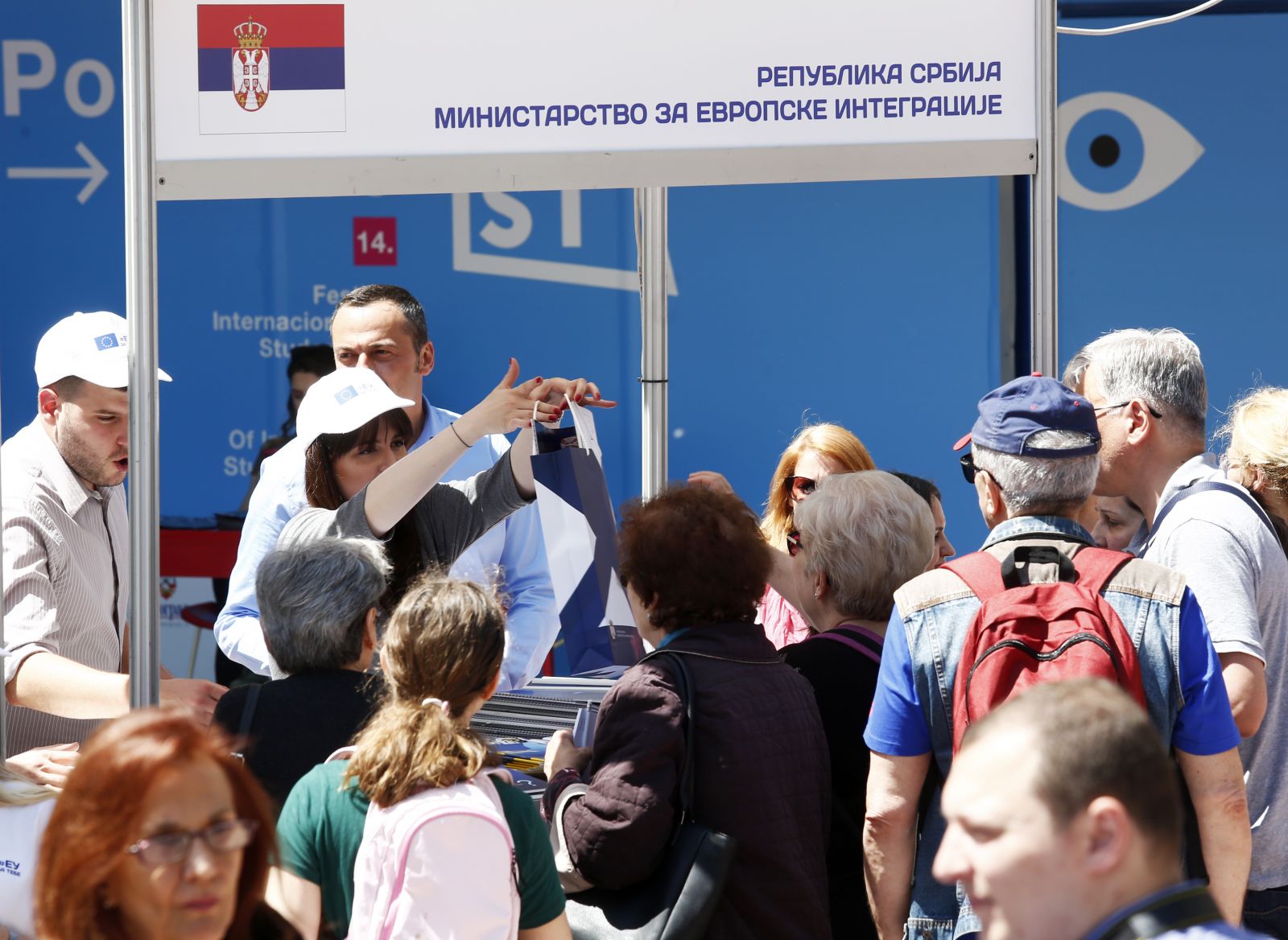 The Ministry of European Integration, together with the EU Delegation to Serbia, has marked Europe Day by participating at the event 'City of Europe'. This event has also marked the launching of campaign 'EU za tebe' aimed at pointing out the fact that the European Union is the largest donor of development assistance to Serbia, with around EUR 200 million annually, and that the largest number of investments into Serbia come precisely from EU Member States.
Citizens who visited the Ministry's stand had the opportunity to speak with MEI representatives about topics related to Serbia's EU membership negotiations and development assistance Serbia receives from the EU, which encourages Serbia's economic development, contributes to creating new jobs across Serbia, as well as to youth education, improvement of tourism, agriculture, cultural exchange etc.
MEI's guest at the 'City of Europe' event was organisation MOTO (Music Opera Theatre Organisation), which had a short musical performance that comprised the most famous Serbian and European arias. In addition, the Ministry's programme was complemented by representatives of the EU PRO programme who presented their activities and possibilities for the interested to join the programme.
The Ministry distributed numerous publications and promotional material to all interested citizens who, in this way, could learn more about Serbia's European integration process.