J. Joksimović: The reactions of EU are fine, but what will be their result
22. November 2018. | Belgrade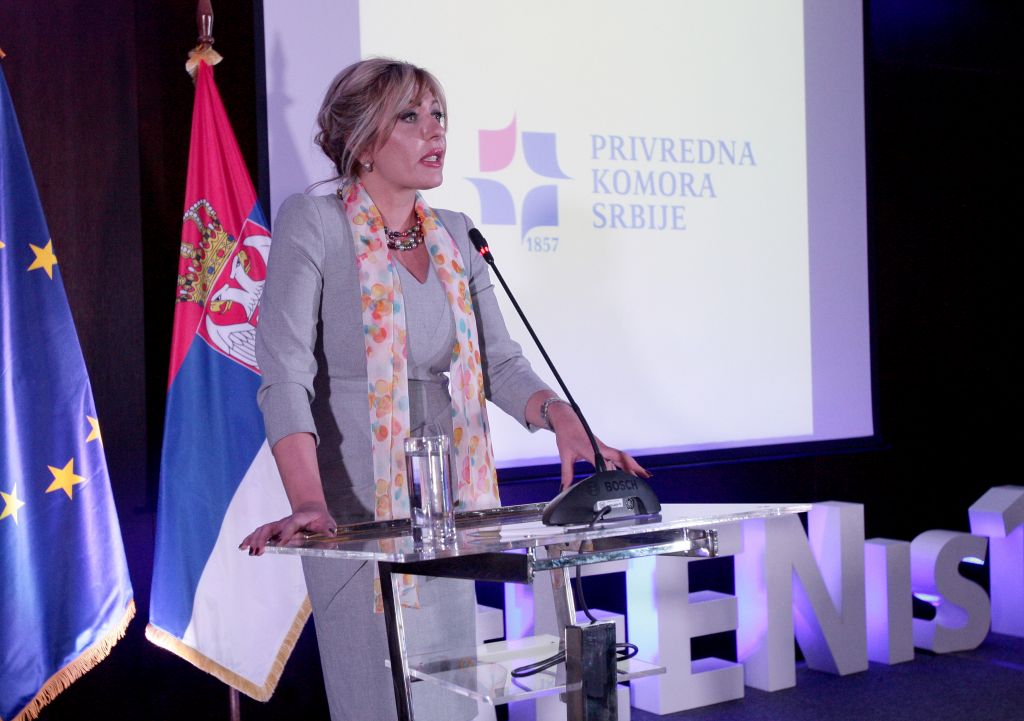 Minister of European Integration Jadranka Joksimović has said today that the European Union has reacted more sharply to the increase in taxes by 100% on products coming from central Serbia than when Pristina increased them by 10%. However, she has stressed that the question is what the answer to these reactions will be.
Joksimović has recalled that the EU is a guarantor of the implementation of the Brussels Agreement, and that this is yet another argument indicating the necessity of Brussels' reaction.
"The question is how the CEFTA arrangement can 'force' the representatives of Kosovo to withdraw such a measure. I think the answer lies in the fact that this is a political, rather than an economic decision. That is why we have asked from the EU officials to react to such moves," Joksimović has told the reporters.
She has also stated that there is now a clear lack of Pristina's political will for reaching a solution through the dialogue.

Asked if she expects Pristina to withdraw the taxes, Joksimović has said that "those who plead any seriousness in the continuation of the dialogue will have to show willingness to respect the commitments undertaken".
Joksimović has stressed that it is clear that this is a political decision from the very beginning, and that there is no point in analysing whether there is any economic reason behind it, given that Pristina broke the CEFTA agreement even when it increased the taxes by 10 percent, Joksimović has said.
She has also said that Pristina's decision undermines regional stability, and that the process of dialogue between Belgrade and Pristina is directly threatened, since they have shown that they are not ready to fulfil their undertaken commitments by increasing the taxes.
Joksimović has pointed out that citizens suffer the greatest damage due to unreasonable and unilateral moves of Pristina, which has shown that it is not at all interested in the citizens of KiM; hence, the question of its real intentions is being raised.
"This is a very serious message that should not be underestimated. It aims to provoke an extreme reaction from Belgrade. I think that President (Aleksandar) Vučić has, in a reasonably rational, but unequivocally clear tone, said that Serbia will not fall for such provocations, but that it will seek the protection of international agreements and changes in the atmosphere if they want to continue with the dialogue, and Belgrade is fully committed to the dialogue," she has said.
Source: Tanjug