The European Commission supports the training of civil servants from the region
29. August 2018. | Belgrade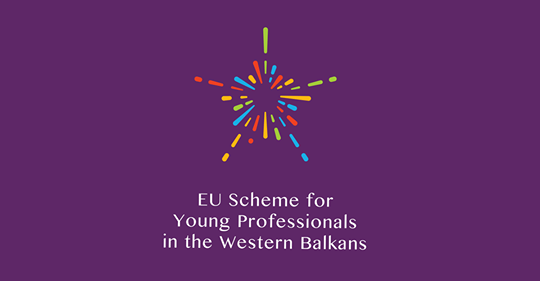 The European Commission and the British Council are continuing, for the third year in a row, the implementation of the regional project EU Scheme for Young Professionals in the Western Balkans III, aimed at building the administrative capacities of young civil servants in the Western Balkans, as well as strengthening of the regional cooperation.
In the framework of this project the trainings have been planned, for four weeks in total, at the prestigious French Institute Sciences Po in December 2018 and at the College of Europe in Bruges in February 2019. The two-week exchange programmes have been planned for the project follow-up, namely, the secondment within public administrations in the region during March/April 2019. The programme is intended for civil servants with 2 to 5 years of working experience (civil servants who got employed in the public administration between 1 August 2013 and 1 August 2016), with good command of English (minimum B2 level) and who participate in policy making and strategic planning in the Cabinet of the Prime Minister, the Ministry of Foreign Affairs, the Ministry of European Integration and the Ministry of Finance, as well as for civil servants from line ministries who are members of negotiating groups and are engaged in the European integration.
The interested candidates should apply electronically, checking the link www.eu4wb6.com, where they could find the application form and detailed information regarding the selection criteria and procedures. One can send applications from 30 August to 13 September 2018, and the final list of five participants from Serbia shall be completed after the selection by the British Council.