Cross-border cooperation and EU funds in the function of local development
July 05 2018 | Belgrade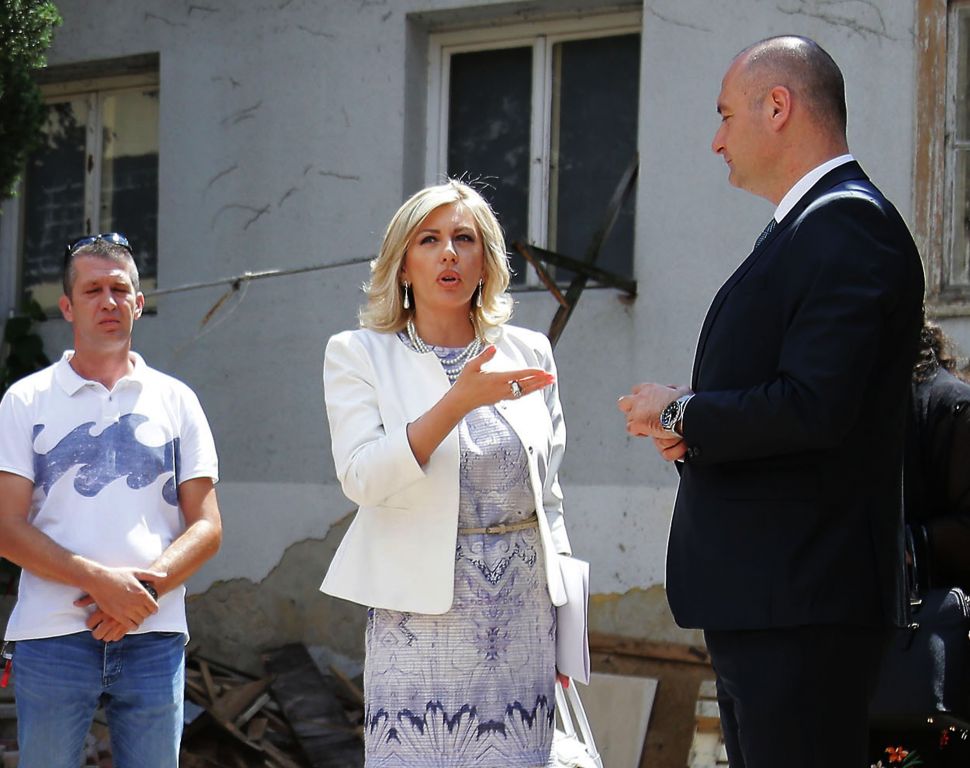 Minister of European Integration Jadranka Joksimović has visited today the reconstruction site of the Gerontology Centre in Subotica, financed from the funds of the Interreg IPA Cross-Border Cooperation Programme Croatia-Serbia 2014-2020.
Minister Joksimović has stressed that the total value of this project for four border municipalities, Subotica and Apatin in Serbia and Osijek and Đakovo in Croatia, is EUR 560,000, of which the largest sum has been allocated to the aforementioned project in Subotica - EUR 267,000 in grants. The total value of the Serbia-Croatia Cross-Border Cooperation Programme 2014-2020 is EUR 34 million, with new ongoing public calls.
Joksimović has reminded that apart from Croatia, Serbia has cross-border programmes with Bulgaria, Romania, Montenegro, Bosnia and Herzegovina, Macedonia, Hungary.
"I believe that it is vital that, whenever we have some good projects and whenever we have good ideas, we should implement as many projects as possible at the local level with the assistance of the Ministry of European Integration and utilise the funds provided by those projects. As regards the project in Subotica, due to the problems that exist in this city, namely, a large elderly population and not a sufficient number of young people, it is very good to show social responsibility to our oldest fellow citizens," Joksimović stated.
She has said that in this reconstructed centre, which will reportedly be completed by 1 September, there will be a new facility, with new equipment and trained caregivers, which will provide a new dimension to the lives of the oldest citizens in Subotica, who need this assistance.
She has pointed out that the funds for the Gerontology Centre are completely non-refundable, without any loans, and that it really is a true grant.
"I believe that in this manner we will show how good it is that Serbia is in the process of European integration, how significant it is that we are a candidate and that we are using these funds and that we are training now, until we become an EU member, to develop capacities at both the local and the national level, so that in seven, eight years, when we become a member of the EU, we will be able to use much larger funds," Joksimović has stated.
She has added that cross-border cooperation programmes represent a good way to achieve a lot for one's city, community and people in the community if there are no funds from the budget, either local or national, to support a good project.
"Subotica is really a good example, it has proven to be a very well-functioning municipality, especially with regard to cross-border cooperation," Joksimović has said, pointing out that marking the one-year anniversary of the Government in Subotica was just one indicator of the importance of equal regional development to the Government, and that all places in Serbia, especially the larger ones, such as Subotica, participate in every area and in every way in the development of Serbia.
"I know that problems still exist in Subotica as regards employment and the departure of young people from the city, that the area is depopulated with a large share of elderly population, and one of the things that Subotica has shown so far is that they have well prepared projects for using funds from the pre-accession funds, in particular regarding cross-border cooperation," stated Joksimović.
The Director of the Gerontology Centre in Subotica, Nenad Ivanišević, has stated that the support of the Ministry of European Integration to that centre is very important and that European integration has concrete indicators in that centre.
"Every caregiver trained in this centre, every elderly citizen who joins this club will know why we are acceding to the EU, namely because we have received these high-quality premises", Ivanišević has said, adding that this is a vital project because the institution will be accredited in a period when formal education of caregivers does not exist.
He has added that the Gerontology Centre has prepared a new project and that there is an ongoing public call organised with partners from Croatia - Slavonski Brod. This project concerns a new centre for the prevention and elimination of the effects of dementia.
"We will be the first in the region to have such a centre, which fits into what has been announced and what is a new EU call for cross-border cooperation," he concluded.
Source: Tanjug