J. Joksimović: It is important that Serbia's voice is heard
22. March 2018. | Belgrade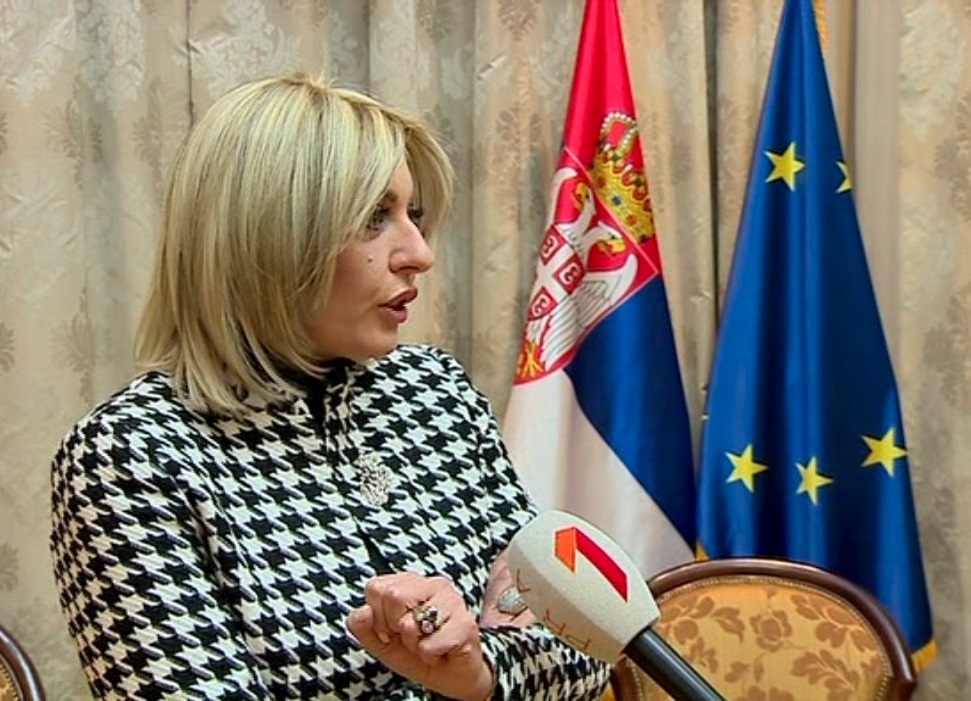 Minister of European Integration Jadranka Joksimović has said that Serbian President Aleksandar Vučić has demonstrated a responsible readiness as a state leader to present Serbia's positions on the issue of Kosovo and Metohija in all important places - which is extremely important and which will be valued in the future.

"The President may not have been met with understanding or a more flexible approach, but this does not mean that Serbia does not have its quite valid arguments and that Serbia's voice is not heard", Joksimović has said in her interview for TV Prva. She has added that it is expected and politically realistic that the countries that have recognised Kosovo will strive to promote that agenda so that the project would not fail.

She has recalled that five EU countries have not recognised the independence of Kosovo, and that one part of the world has different positions in this regard. The Minister has also specified that multilateralism has given a chance to smaller countries, therefore to Serbia as well, to promote their own interests based on international law and regulations.
"We are promoting our agenda of interests. The Brussels Agreement is binding by international law, but one party in the negotiations - Pristina, has fulfilled none of its obligations related to the establishment of the Community of Serb Municipalities", explained Joksimović.

Asked what she expected in Brussels, she has said that she expects that the subject will be raised on whether Pristina has the political will to implement a part of its obligations.
"In order to reach a legally binding agreement, arrangements reached so far within the Brussels Agreement must be fulfilled. Issues that haven't been discussed so far will now be addressed - property, missing persons, protection of cultural heritage", she has explained.
(source: Tanjug and TV Prva)