Hungary's support to Serbia and achieved standards
February 16 2018 | Budapest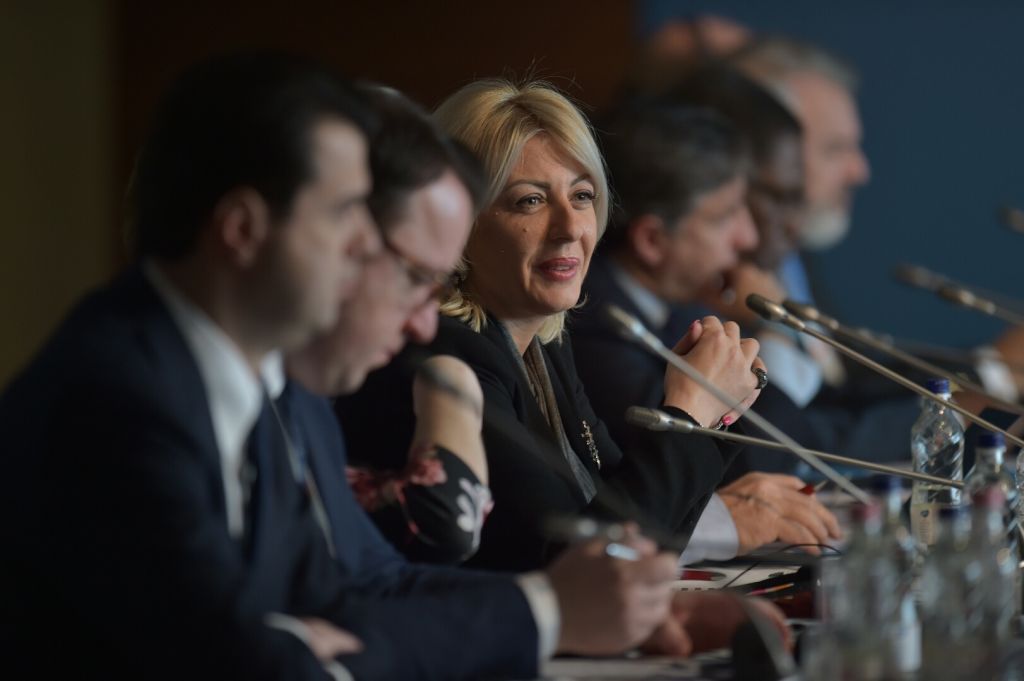 Minister of European Integration Jadranka Joksimović has said today that Hungary has been providing strong support to Serbia on its path to the European Union, in particular its Foreign Minister Péter Szijjártó, who, as she noted, has already proved himself a friend of the enlargement policy in relation to Serbia and an advocate of its faster progress towards the EU.
She has reminded that after a recent session of the governments of Serbia and Hungary in Budapest, Szijjártó, who is very active in all European forums and levels, sent extremely positive messages, which are not a mere expression of the current friendship and good relations between the two countries.
"I think it is very significant that as neighbours, who have had many unresolved issues in the past, we have succeeded through a strong political will and political responsibility, both of President (Aleksandar) Vučić and Prime Minister (Viktor) Orban, to show that open, accountable and good neighbourly politics can really be a benefit for everyone," Joksimović has stressed. The issue of national minorities is an issue that is often raised within EU negotiations. In that sense, she has added, Hungary's support as a country whose national minority lives in Serbia is extremely vital.
"It is very important to us that Minister Szijjártó highlights that the position of the Hungarian national minority is an example of how European standards should be respected everywhere in Europe. Of course, this does not apply solely to the Hungarian national minority, it refers to everyone," the Minister has noted.
Noting that Szijjártó is a brave politician who always speaks his mind, which is not always the case with other colleagues, Joksimović has stated that she believes that Serbia has justified Hungary's support in many ways. Without any intention to bid on whether Serbia will be admitted to the EU in 2022 or 2025, Joksimović has emphasised that "it is crucial for us to do our work at home for the well-being of our citizens."
"I believe that the credibility of the entire process will gain momentum by the fact that membership will become more certain around 2025," concluded Joksimović.
Source: Tanjug