J. Joksimović: Chapter 35 the last one, agreement at the very end of the process
06. February 2018. | Belgrade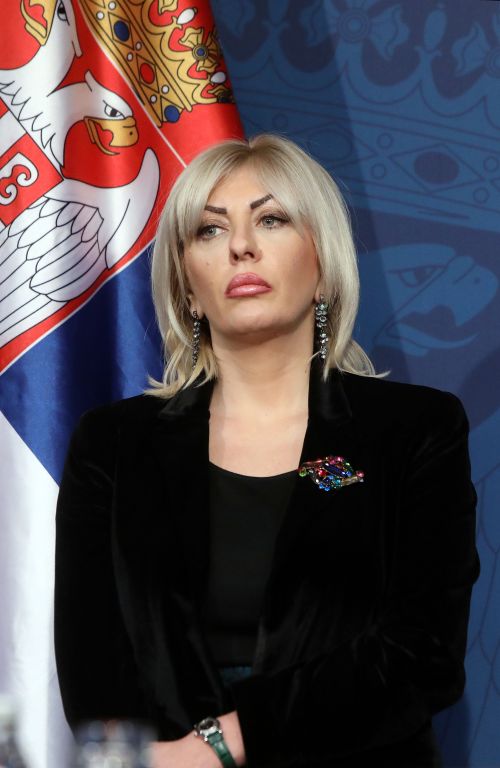 Minister of European Integration Jadranka Joksimović said today that the negotiating framework for Serbia clearly states that chapter 35 in negotiations with the EU, which relates to Kosovo and Metohija, would be the last one to be closed and it is assumed that a legally binding agreement with Pristina, which is not a novelty, would be signed at the end of this process, immediately before the accession.

"This is why the Strategy does not contain the year 2019 as a timeframe", Joksimović said at the press conference as a response to the questions relating to the year 2019, wrongfully interpreted by the media as the year when the agreement on normalisation of relations between Belgrade and Pristina is to be signed.

The Minister underlined that the agreement should actually result from the dialogue between Belgrade and Pristina and she repeated Serbia's position that there would be no recognition of unilaterally declared independence of Kosovo "and that sustainable solutions that would lead to normalisation are sought through the very dialogue".

Prime Minister Ana Brnabić noted on the occasion that it is a "frozen conflict" and that it should not be left to the coming generations, as others have done.

She emphasised that Serbian President initiated the subject of relations with Pristina not for the sake of European integration, but for a better quality of life of all citizens of Serbia, as well as of the region.
"Normalisation is in our interest, which shows that Serbia is fundamentally committed to European values and the stability of the region", underlined the Prime Minister.
(source: Tanjug)