J. Joksimović and Crnadak: Stable region – responsibility of all
15. December 2017. | Belgrade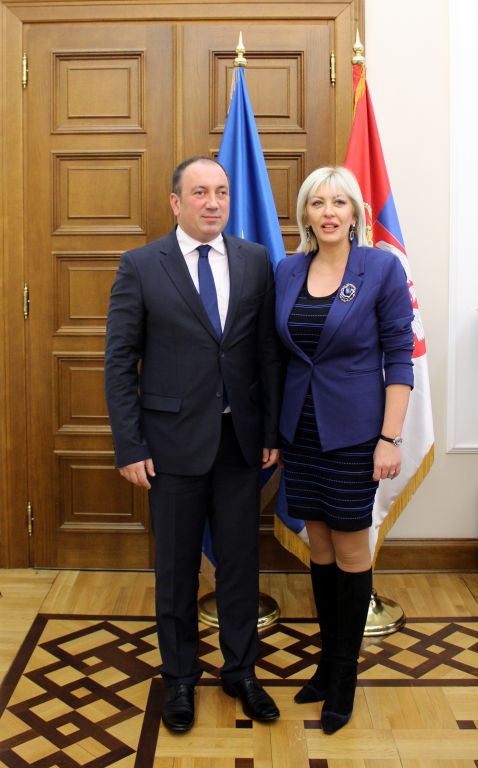 Minister of European Integration Jadranka Joksimović talked with Minister of Foreign Affairs of Bosnia and Herzegovina Igor Crnadak about bilateral relations between the two countries, Serbia's EU accession, cooperation of the two countries in the European integration process, situation in the region and other issues.
"As an EU candidate country, Serbia has been assisting and it will continue to assist the European path of Bosnia and Herzegovina", Jadranka Joksimović said and estimated that European integration represents a mechanism for strengthening the rule of law, economic development and progress. In this sense, the Minister specified that Serbia's assistance to Bosnia and Herzegovina primarily refers to transfer of experiences, legislative alignment and answering the Questionnaire.
Ministers Joksimović and Crnadak agreed to sign an Agreement on cooperation in the area of European integration soon, which would contribute to further cooperation between the two neighbouring countries.
Serbia believes, Minister Joksimović emphasised, that stability is a prerequisite for cooperation, peace, progress and development of the region.
She underlined that others should also support the values that we have been committed to, not only verbally and declaratively but also through concrete activities.
Minister Igor Crnadak thanked Serbia - as a significant economic partner of BiH, for its selfless and precious assistance on the European path thus far.
Source: Tanjug