J. Joksimović: Pristina cannot slow down Serbia's negotiations with the EU
November 24 2017 | Belgrade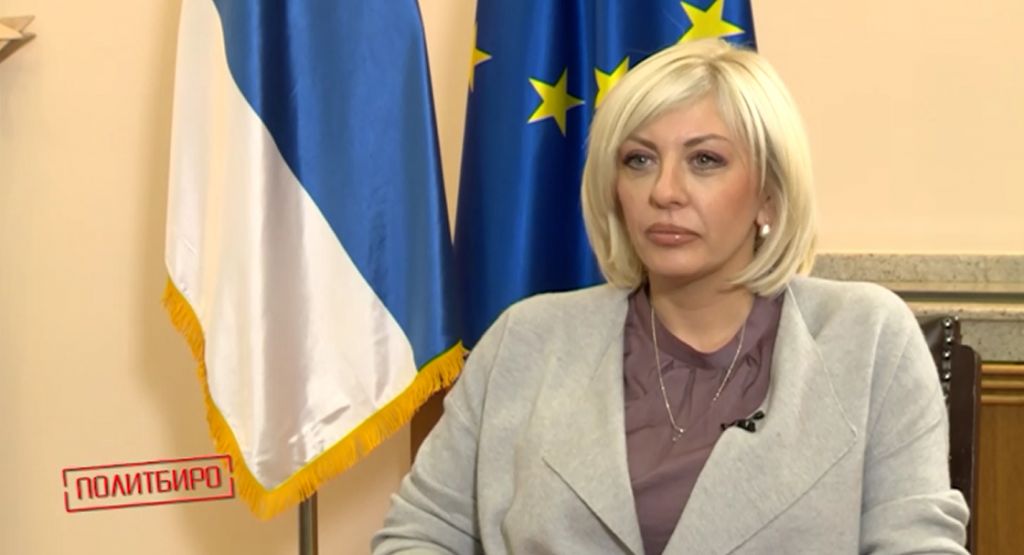 Minister of European Integration Jadranka Joksimović estimated that Pristina cannot impede Serbia in the process of accession to the European Union by slowing down the implementation of the Brussels Agreement, although, she said, the negotiating framework for Serbia stipulated that the overall course of negotiations across all chapters would be monitored in parallel with the implementation of the Brussels Agreement.
Minister Joksimović said that, if the framework were to be rigidly observed, to Serbia as a candidate Pristina would be indirectly introduced as the third factor in negotiations with the EU. "Such an inflexible approach would mean that if the implementation was delayed, and the part of the Brussels Agreement relating to the Community of Serb Municipalities has been delayed for almost four years, Pristina would, by its failure to act and failure to fulfil what was agreed upon, in some way impede Serbia," Joksimović said in an interview for the Public Broadcasting Service of Vojvodina.
According to her, this does not happen in practice because the Member States, as she said, are aware that all reforms implemented in all other chapters by a country on its European path cannot be ignored.
She added that Belgrade had shown readiness for certain concessions which were not easy, but that the dialogue was at a standstill because Pristina took no steps in the establishment of the Community of Serb Municipalities. "I do not think that this will cause the Member States to stop us from opening the chapters which we are ready for. The reality must be acknowledged, a candidate country negotiates with the EU, and the introduction of a special third factor would neither be possible nor fair", Joksimović said.
Sources: The Public Broadcasting Service of Vojvodina (television show Politbiro), Tanjug