J. Joksimović: Serbia does not have to recognize Kosovo because of the EU
17. November 2017. | Belgrade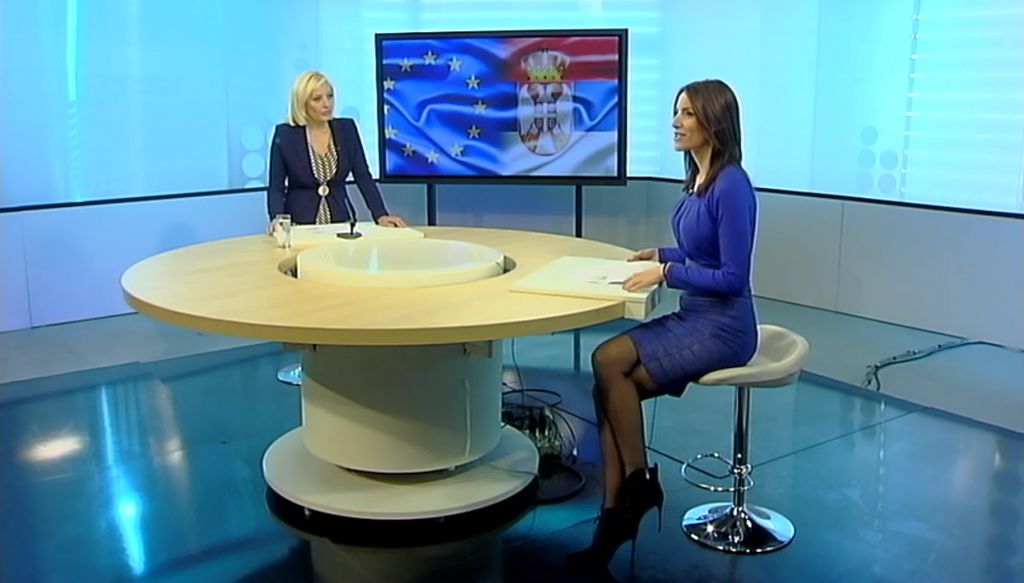 "The Brussels Agreement envisages the Agreement on comprehensive normalisation of relations, and, although the content of the future Agreement has not been defined, that does not imply that Serbia has the obligation to recognise independent Kosovo. That is why the dialogue between Belgrade and Pristina was introduced in the first place, wherefrom the content of the Agreement should arise", Minister of European Integration Jadranka Joksimović has stated today.
"We can hardly speak about the acceleration of the Dialogue, since there are no activities when it comes to implementing of Pristina's commitments on the establishment of the Community of Serbian Municipalities", Joksimović said for RTS, and further emphasized that this is a vital part of the Agreement from the point of view of Serbian side and Serbian interests.
Asked to explain the statement President Aleksandar Vučić gave yesterday after his visit to Brussels, where he had talks with the EU and NATO officials, that Serbia "will not be able to become an EU Member State without drastic changes in its relationship, as well as its overall position towards Kosovo and Metohija", Joksimović said that this does not mean that Serbia will have to recognize Kosovo's independence.
"Drastic measures are all these agreements we have signed so far, compared to the initial position we had - the Brussels Agreement itself was already the beginning of the internal dialogue", she says.
President's statements that no one is "still" asking Serbia to recognise Kosovo, Minister does not interpret as a sign that someone will at some point certainly ask Serbia to do that.
"It is normal for the States that have recognized Kosovo's independence to expect its recognition, but there are Member States that have not recognized an independent Kosovo, therefore the EU must preserve status neutral in respect of the dialogue between Belgrade and Pristina", Minister Joksimović specified, adding that, if that were to happen, it would be an indicator that there are no standards that everyone dealing with the process of European integration had been talking about on a daily basis with Brussels, and these are, as she said, reforms, the rule of law, economic reforms, good governance and strengthening of administrative capacities.
The line Minister estimates that "even if we were to recognize Kosovo's independence the next day, which we are certainly not about to do", we would not automatically become a member of the EU, whereas, on the other hand, the possibility for Serbia to become a full member without the recognition of Kosovo's independence is an achievable option in her opinion.
"The very essence of the Agreement on Normalization is to define the framework of normalization that would not force us to recognize Kosovo's independence, but that would certainly include a series of compromises that we have already made through our agreements, provided that Pristina is to fulfil its primary obligation, which is the Community of Serbian Municipalities", Minister Joksimović concludes.
(sources: Tanjug and RTS)