J. Joksimović with the Ukrainian Delegation on conveying experience in the European integration process
06. November 2017. | Belgrade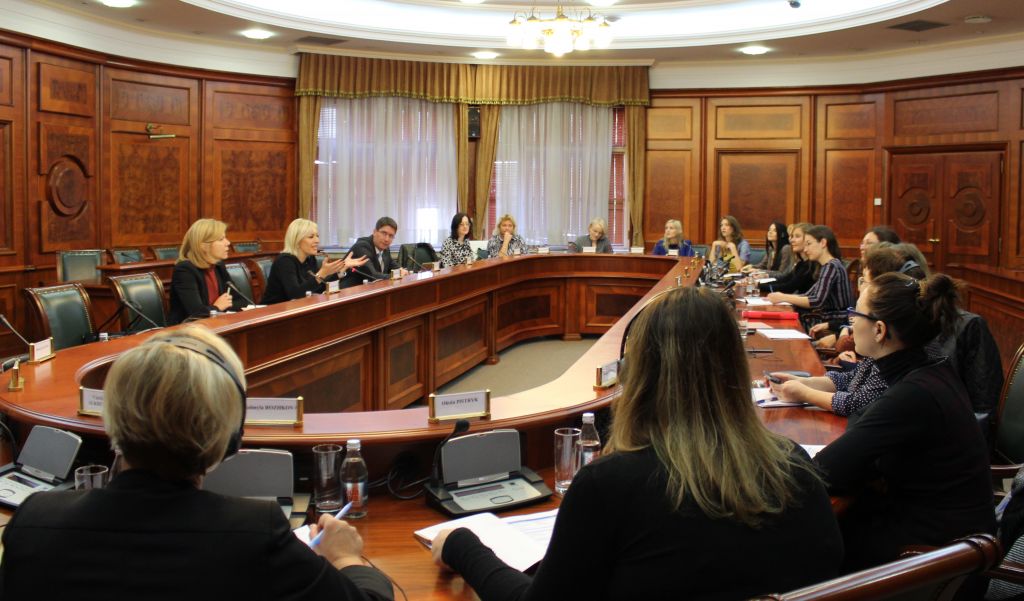 Minister of European Integration Jadranka Joksimović has discussed with Ukrainian Delegation - composed of representatives from various Ukrainian institutions in charge of EU accession, on past and future activities of Serbia in the process of accession and forms of cooperation between the two countries on the European path.
At the beginning, Joksimović thanked Ukraine for its principled position of not recognising the so-called 'independent Kosovo', and reiterated Serbia's principled position on recognizing Ukraine's sovereignty and territorial integrity - the Government's Office of Media Relations has announced.
The Minister has also recalled the recent situation regarding the statements of the Ukrainian ambassador to Serbia, and has stressed that we must show more political tactfulness towards each other in the future, even with regard to those issues on which we have different views. She has expressed her belief that this would not significantly hinder our good relations.
Minister Joksimović has recalled that cooperation with Ukraine in the process of European integration has been ongoing for many years now, and that there is potential for its intensification. She has confirmed Serbia's readiness to share its own experiences from the accession process, overall negotiations, specific chapters, as well as the use of pre-accession funds.
Members of the Ukrainian Delegation, who are in a study visit to Serbia, have thanked the Minister for her readiness to share some of the experience from the political and technical process of negotiations. They have stressed that Serbia's progress, political commitment and the capacity of the Serbian administration have been recognized worldwide, and that the experience of our country is important and valuable for Ukraine. They have expressed their hope for continued cooperation which, as they have said, will be beneficial for their country.
The study visit was organized in cooperation with GIZ, the German organization for technical cooperation.
Source: Tanjug