J. Joksimović: The goal of the Government is for the citizens to be satisfied with reforms
11. October 2017. | Brussels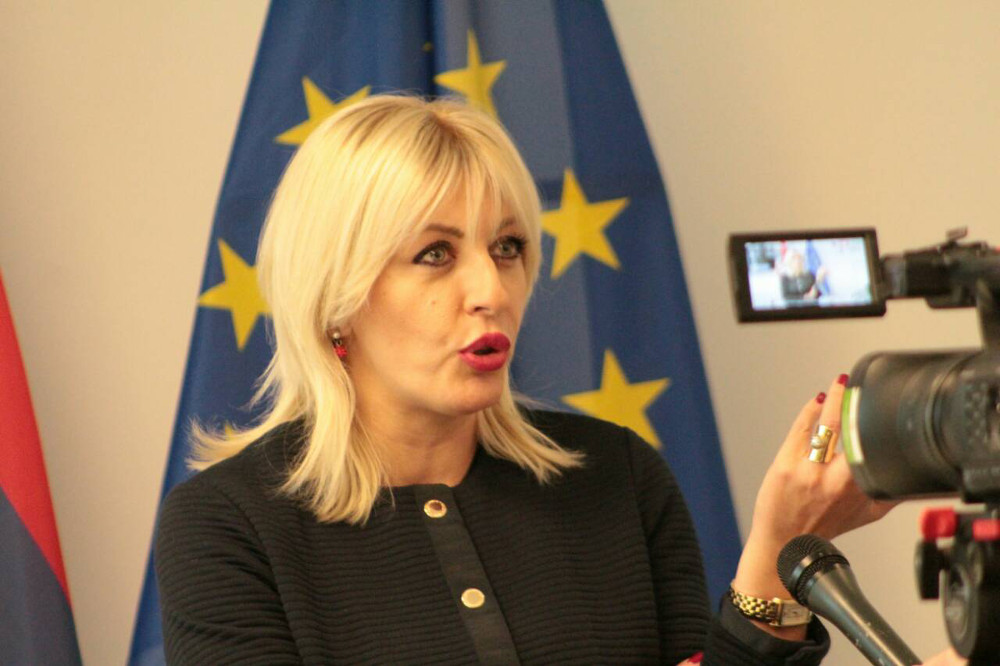 Minister of European Integration Jadranka Joksimović has stated that the European path is a mechanism that provides perspective to the citizens of Serbia and stabilisation on the internal and foreign policy plan of the state.

Minister Joksimović has emphasised how vital it is that Prime Minister Ana Brnabić's visit to Brussels showed that the European path is actually part of Serbia's internal political agenda, and not just a foreign policy orientation of the state.

"EU integration is a mechanism for accelerating reforms in our country that should bring benefits to our citizens in terms of better and more efficient administration, better living and economic standards, more job opportunities and better prospects for young people, more travel, better education," Joksimović has stated. She has added that precisely due to this position, Serbia has been recognised in the EU as one of the most serious candidates for membership.

The Minister of European Integration, who is currently in an official visit to Brussels as a member of the Serbian delegation headed by Prime Minister Ana Brnabić, has said that there had been plenty of pro-European rhetoric in Serbia that, in her opinion, failed to deliver results.

"In the past four to five years, following a Euro-realistic rhetoric, reforms have continuously been implemented with the support of citizens, and this is in fact the strongest guarantee and credibility that we, as representatives of the government and the state, have to continue on this path. As long as the citizens comprehend that European integration provides a perspective for them and an opportunity to achieve stabilisation on the internal and foreign policy plan, I believe that we will continue to have stable support," concluded Joksimović.

Referring to the announced Strategy on the Accession of the Republic of Serbia to the EU by 2025, Minister Jadranka Joksimović has estimated that it represents a framework term that should provide the state with additional stimulation.

"The most important are not the dates but the satisfaction of our citizens, and by achieving that we will become a more successful society," concluded Joksimović during her visit to Brussels.
Source: Tanjug