J. Joksimović and Nègre on financing infrastructure projects
20. September 2017. | Belgrade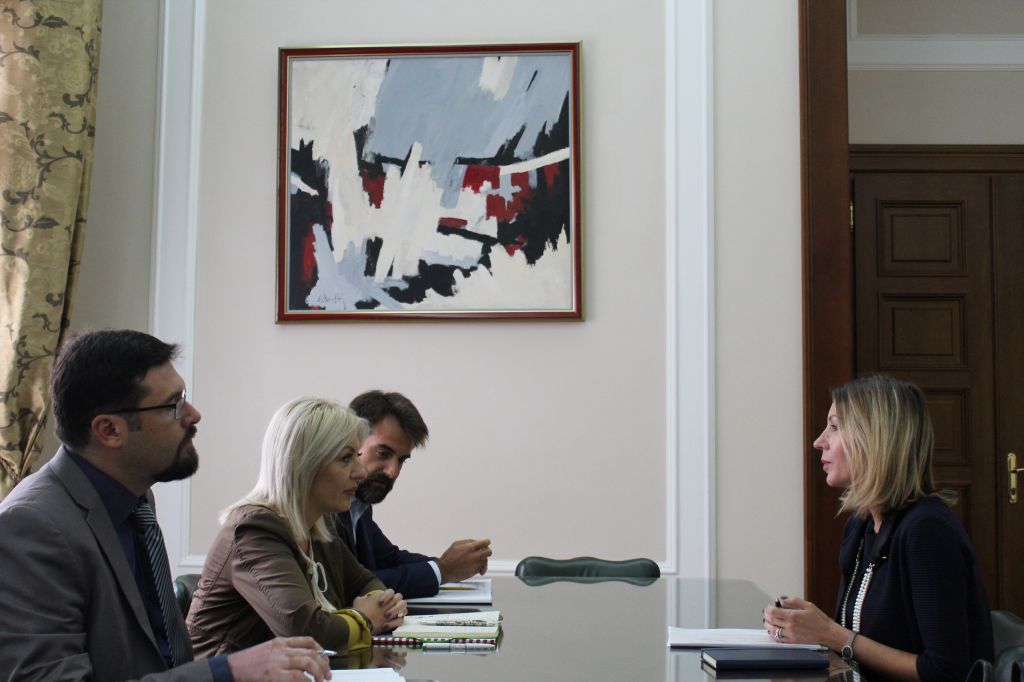 Minister of European Integration Jadranka Joksimović has held discussions with Head of the European Investment Bank (EIB) Office in Serbia Dubravka Nègre on cooperation in the preparation and implementation of projects important for economic and social development.
Minister Jadranka Joksimović and Head of the EIB Office Dubravka Nègre confirmed that favourable and economically justified loans from the European Investment Bank in areas such as transport, energy, environmental protection, science and research and technological development contributed to the sustainable economic development of Serbia.
Jadranka Joksimović, as the National Coordinator for EU pre-accession funds and development assistance, analysed with Dubravka Nègre the status of important regional infrastructure projects supported by the EU and the possibility of EIB co-financing or financially supporting them.
Notably, they discussed the support being implemented within the investment framework for the Western Balkans: the Niš - Merdare motorway, modernisation of the Niš - Dimitrovgrad railroad, gas interconnection with Bulgaria and a waste-water treatment plant in Novi Sad.
The two also exchanged views on the possibilities for financing the preparation of various infrastructure projects important for regional and local development from EIB funds.