J. Joksimović: Junker's view on enlargement is realistic and does not significantly differ from ours
14. September 2017. | Belgrade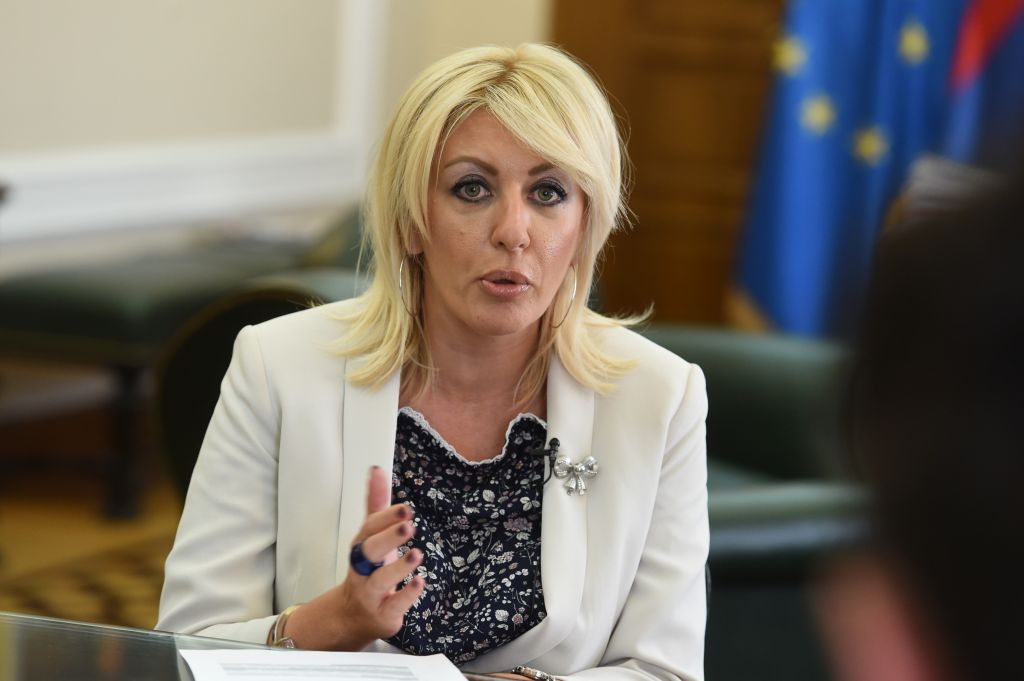 "The statement of President of the European Commission Jean-Claude Juncker that there would be no enlargement of the EU before the end of the current legislature of the European Parliament in the following 16 months is realistic - although he has announced a strategy for the successful accession of Serbia to the EU by 2025, which does not dramatically differ from the circumstances we deem realistic", said Minister of European Integration Jadranka Joksimović for Tanjug, assessing that it was unrealistic to expect that all negotiation chapters would be opened and closed by 2019.
Avoiding to talk about political debates and relations between EU member states concerning whether enlargement was high on their priority agenda or not, Joksimović reminded that elections were being organised in many member states over the course of the current and the following year.
With regard to technical preparedness, she said that it was realistic that we would implement our national document for the adoption of the acquis, which was being prepared for revision in terms of deadlines and obligations, by 2022.
As she explained, when all negotiation chapters are closed, the member states have to declare their position on further enlargement, either through their national parliaments or through a referendum.
Joksimović said that, in this respect, the candidate country also has the possibility to call a referendum on whether it will become an EU member or not.
The Minister pointed out that in the next four to five years Serbia would have a chance to implement reforms that, as she reminded, had been an issue of discussions for more than a decade.
"The orientation towards the EU is not just a foreign policy orientation. European integration is part of our internal development policy," noted Joksimović.
She also said that every talk about the future prospects of the European Union and whether it would break-up before Serbia became a member represented a wrong approach.
"Our internal development benefits from European integration and we are using the candidate status in the best possible manner," Joksimović stated, explaining that regardless of whether and how the EU transformed, the candidate position was beneficial for reforms and development of the society.
Minister Joksimović expressed her belief that the EU would survive as a concept of peace and stability, of common interests and values, denying that this was a Euro-fanatic way of thinking.
"On the contrary, I am a Euro-realist, I see what is happening both in the European Union and in the Member States," she said, adding that "it is in everyone's interest that the concept of the European Union survives".
(Source: Tanjug)