J. Joksimović: Hahn's visit is important, he is sincerely committed to enlargement
14. September 2017. | Belgrade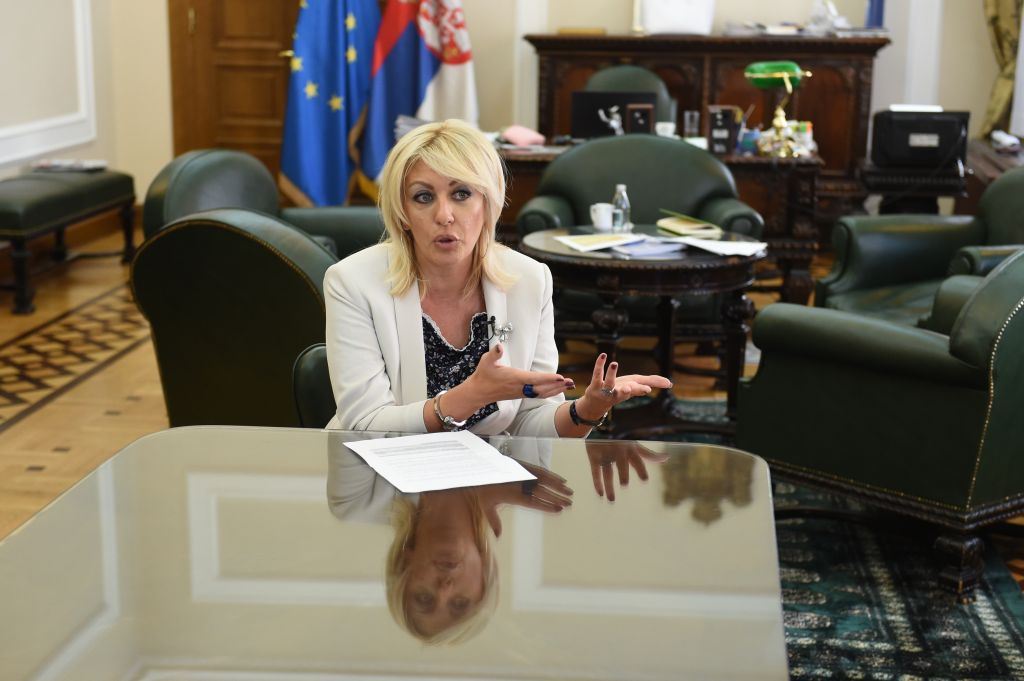 Ahead of tomorrow's visit of High Commissioner for European Neighbourhood Policy and Enlargement Negotiations Johannes Hahn to Serbia, Minister of European Integration Jadranka Joksimović told Tanjug that the topics of the meeting would concern relations between the countries in the region, the continuation of Serbia's accession to the EU and pre-accession funds.
She assessed that visits made by Commissioner Hahn to Serbia and the region were very important because he was committed to enlargement in an honest and reasonable way.
Minister Joksimović also said that the choice of rhetoric in the region was not always 'the most fortunate', but that Serbia was behaving responsibly in that regard.
"All the moves Serbia makes in the region are primarily governed by state and national interests, and our national, economic and political interest is a stable region. I believe that others will also show a higher level of responsibility," stated Joksimović.
The Minister said that tomorrow's meeting with Commissioner Hahn would see discussions on Serbia's further path to the EU and on EU funds, adding:
"It is very good that Commissioner Johannes Hahn regularly visits Serbia and that he is also present in the region. He has, above all, continuously shown good will and good intentions towards Serbia as a candidate country".
Joksimović noted that Serbia received support from the European Commission to open several chapters this year, for which, she said, Serbia was fully prepared.
"We are talking about three or four chapters by the end of the year," Joksimović stated.
Minister Joksimović reminded that the EU is Serbia's largest donor with more than EUR 2 billion provided to Serbia through grants, pre-accession funds and other funds in the past ten years.
She also mentioned that her ministry was working on 'programming', namely, on coordinating the selection of projects that could be financed from EU funds, such as water treatment plants, local infrastructure repairs, schools, self-employment projects, local economic development, etc.
(Source: Tanjug)