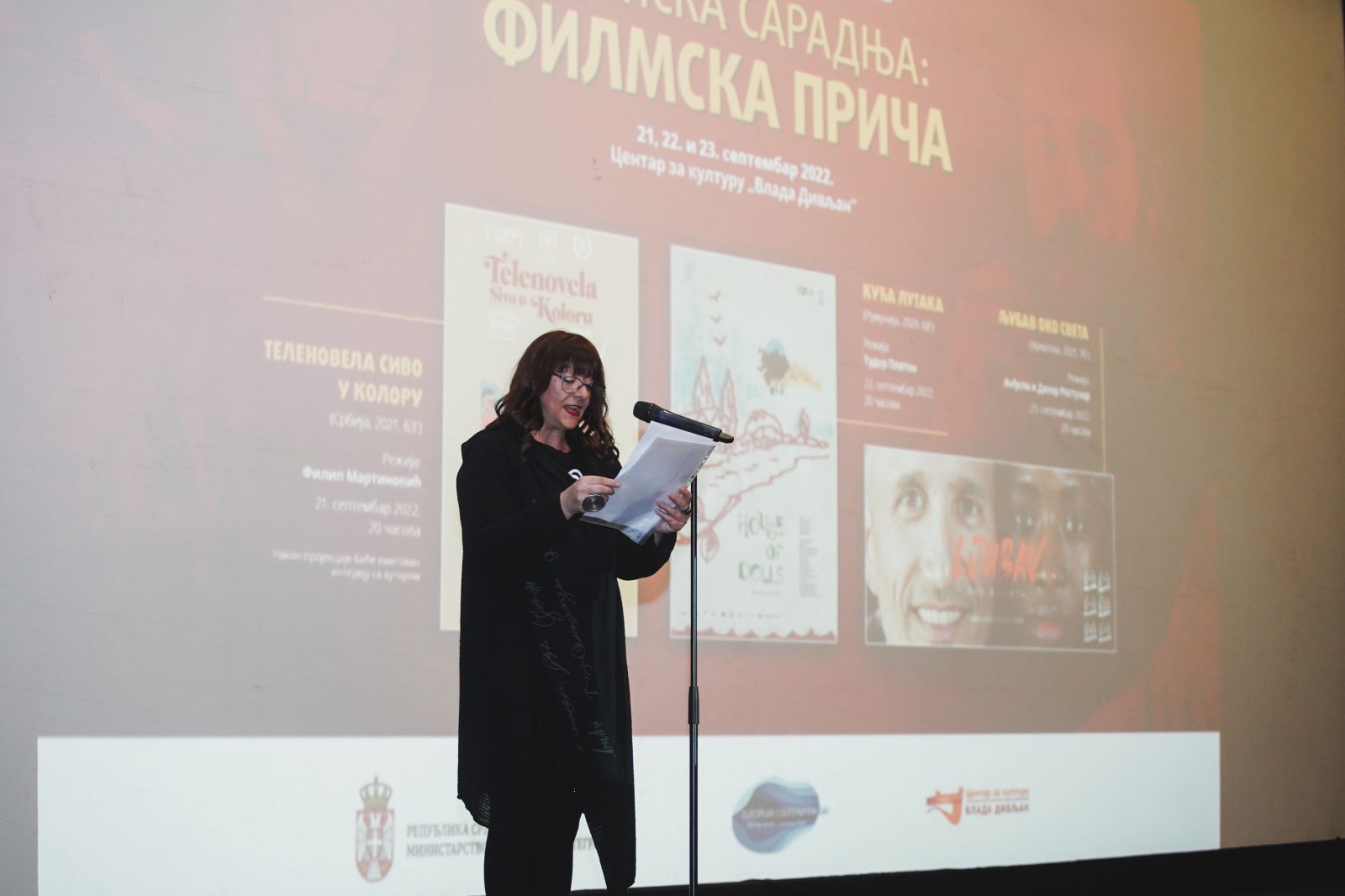 The seventh documentary film festival "European Cooperation: Film Story" organised by the Ministry of European Integration of the Government of Serbia on the occasion of the European Territorial Cooperation Day on 21 September, opened last night with the film "Telenovela: Grey-scale in Colour", in the "Vlada Divljan" Culture Centre. After the screening, an interview with director Filip Martinović was broadcast.
Tonight, the film "House of Dolls" by Romanian author Tudor Platon will be screened, and the festival will close tomorrow, Friday, 23 September, with the documentary "Love Around the World" by the Croatian director duo Anđela and Davor Rostuhar.
The screening of each film is scheduled for 20:00h and entry is free.