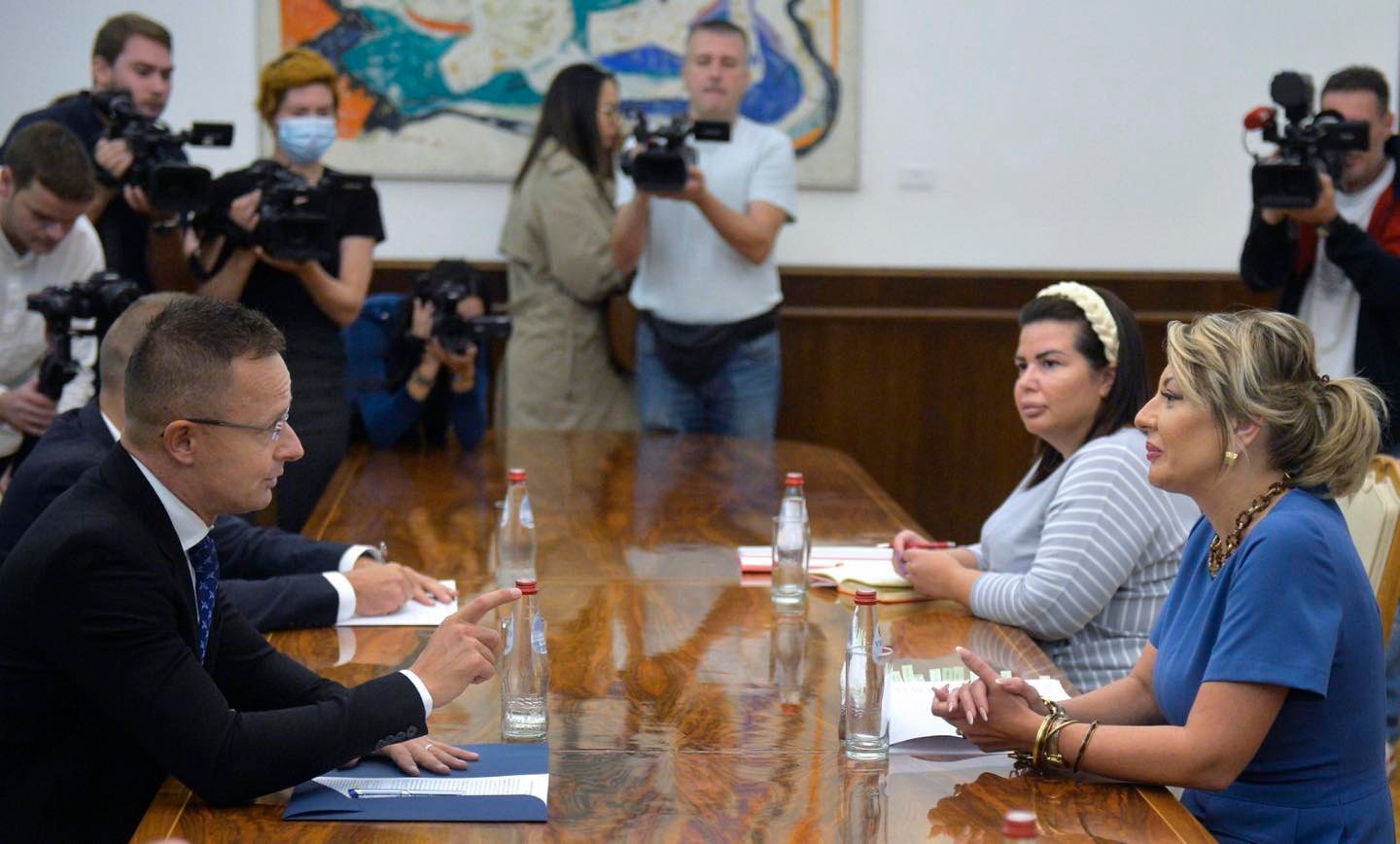 Today in Belgrade, Minister of European Integration Jadranka Joksimović has talked with Minister of Foreign Affairs and Trade of Hungary Peter Szijjártó about Serbia's European path, bilateral relations between the two countries and the situation in the region.
Joksimović has expressed Serbia's complete readiness to continue further reform processes on the path to EU accession, emphasising that, during the current Czech presidency of the Union, we expect a political intergovernmental conference to be held as a new step in the accession process.
"Even in very difficult geostrategic circumstances, which significantly affect the quality of life globally, including the citizens of Serbia, we continue to implement all the reforms from the accession process, which will further contribute to the sustainability of our society as a whole, especially in the area of economy and the rule of law", Joksimović has said.
She has added that our common key tasks are to ensure stable supply flows of energy and food during the winter, primarily in cooperation with European partners and through enhanced and solidary coordination with Hungarian neighbours, as stated in the MEI press release.
Minister Szijjártó has said that Hungary provides strong support for Serbia's EU accession and partnership with Serbia in numerous areas.
In particular, he has pointed out that Hungary recognises the importance of the "Open Balkan" regional initiative as an additional joint effort to maintain stability and peace in the region and accelerate the prosperity of the Western Balkans, as well as the path to EU membership.
Joksimović and Szijjártó have positively assessed the efforts to initiate the cooperation of European states within the framework of the European political community, stressing that this format is not a substitute for full membership in the EU, which remains Serbia's main foreign policy priority.

Source: Tanjug