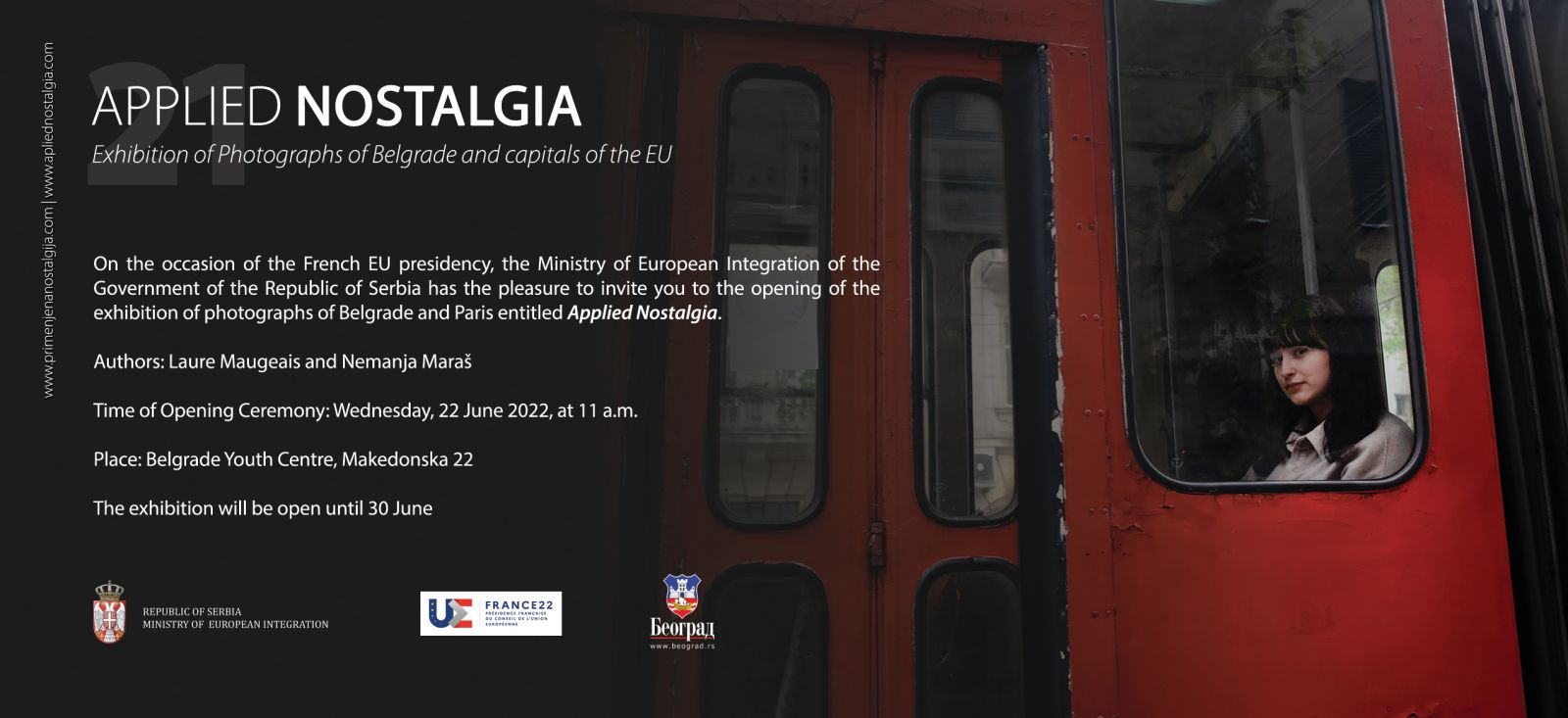 Minister of European Integration Jadranka Joksimović, Ambassador of the Republic of France to Serbia Pierre Cochard, and Head of the EU Delegation to Serbia Emanuele Giaufret will open the "Applied Nostalgia Belgrade - Paris" photo exhibition tomorrow on 22 June at 11 AM in the hall of the Youth Centre in Belgrade.
The "Applied Nostalgia" project is conceived as a series of joint photo exhibitions by two photographers – one from Serbia and the other from the country holding the EU presidency. The idea is to improve cultural exchange between the two countries, as well as to promote European values and cooperation between Serbia and EU member states.
The authors of this, the twenty-first "Applied Nostalgia" exhibition organised by the Ministry of European Integration on the occasion of the French EU Council presidency, are Nemanja Maraš from Serbia and Laure Maugeais from France.
This time, the photo exhibition will be complemented by the accompanying cultural and artistic programme, so the visitors to the Belgrade Youth Centre will have the opportunity to taste the specialties of France and Serbia on an eno-gastronomic day, listen to lectures on science fiction in French literature, as well as on diplomatic and military relations between Serbia and France in the 19th century, enjoy a music concert by French and Serbian composers, watch the French film "School Life" (La vie scolaire), by Fabien Marsaud (Grand Corps Malade - GCM) and Mehdi Idir, and for the primary and high school students, we have prepared a free digital photography workshop.
The exhibition will be open until 30 June 2022 and you can download the complete program of accompanying events here.