J. Joksimović: I expect the opening of at least one cluster
November 30 2021 | Belgrade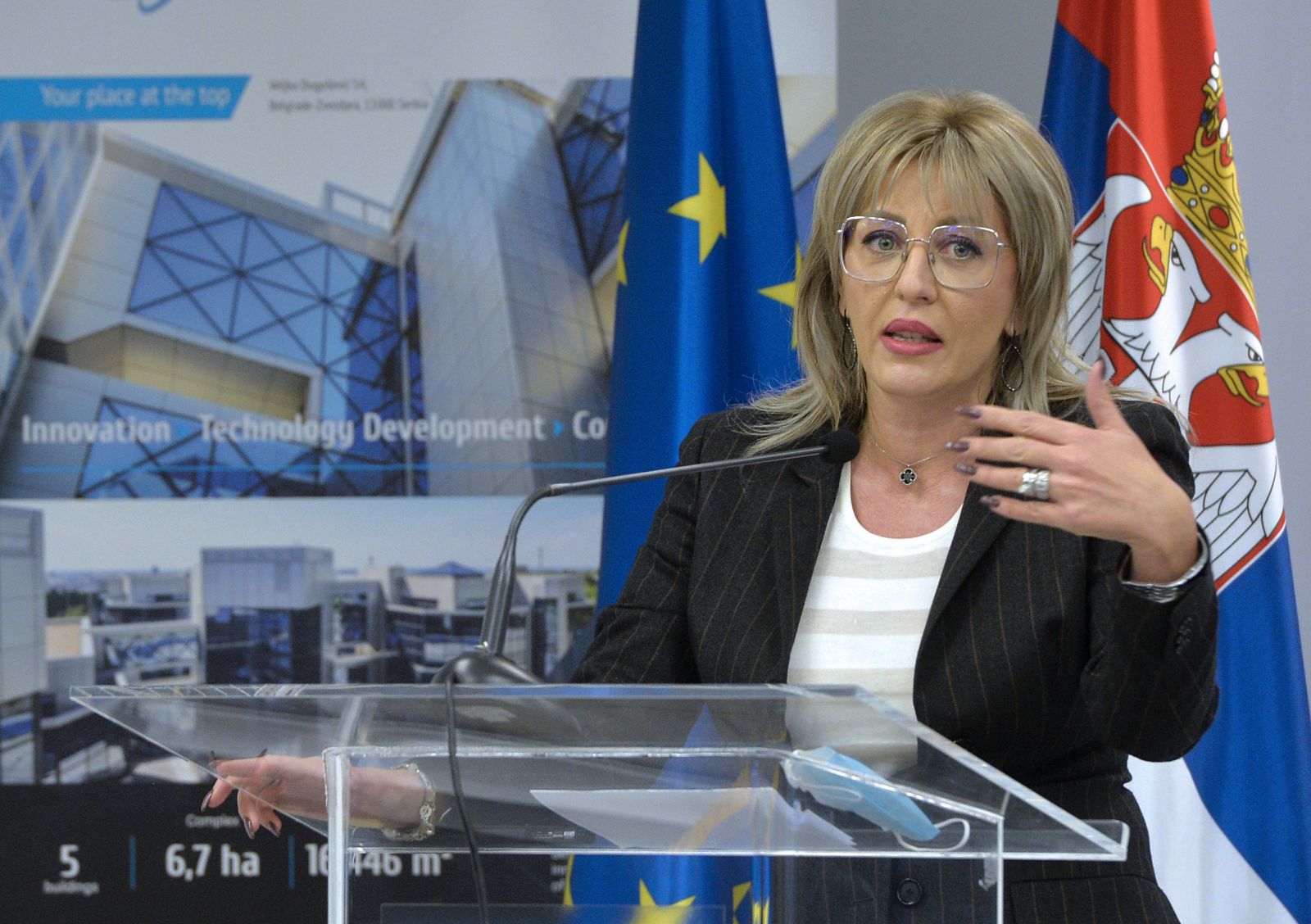 Minister of European Integration Jadranka Joksimović expects that Serbia will open at least one out of two clusters recommended by the European Commission, by the end of the year.
Joksimović has told the press that whether one or two clusters will be opened depends on the assessment of each of the Member States, which must reach a consensus on the matter.
"We will see whether it will be Cluster 4 or Cluster 3, or both. I expect us to make a concrete and important step in this process", said Joksimović.
She has recalled that the EC Report on Serbia clearly recommended the opening of two clusters: Cluster 3 – Inclusive growth and competitiveness, and Cluster 4 – Green Agenda, digitalisation and sustainable connectivity.
She has underlined that this is the first time the Report has been written under the principles of the new methodology, meaning with active participation and contribution of the Member States.
"It would be highly unusual if the Member States didn't support the opening of at least one cluster, given that they all participated in the preparation of this Report and the conclusions recommending the opening", said Joksimović.
She has added that the work on the constitutional amendments is nearing the end and that a whole series of acts will be adopted in the National Assembly, completing the process of the preparation of all necessary procedures for the amendment to the Constitution regarding the judiciary and judicial appointments, stressing that the date of the referendum will also be determined.
She has noted that, in this way, Serbia will finalise a set of activities that the EU and the Member States have highlighted as crucial.
"So, I think it would be highly unusual if we didn't open any clusters", stated Joksimović.
Source: Tanjug