J. Joksimović: I expect the opening of clusters under the new methodology
November 24 2021 | Belgrade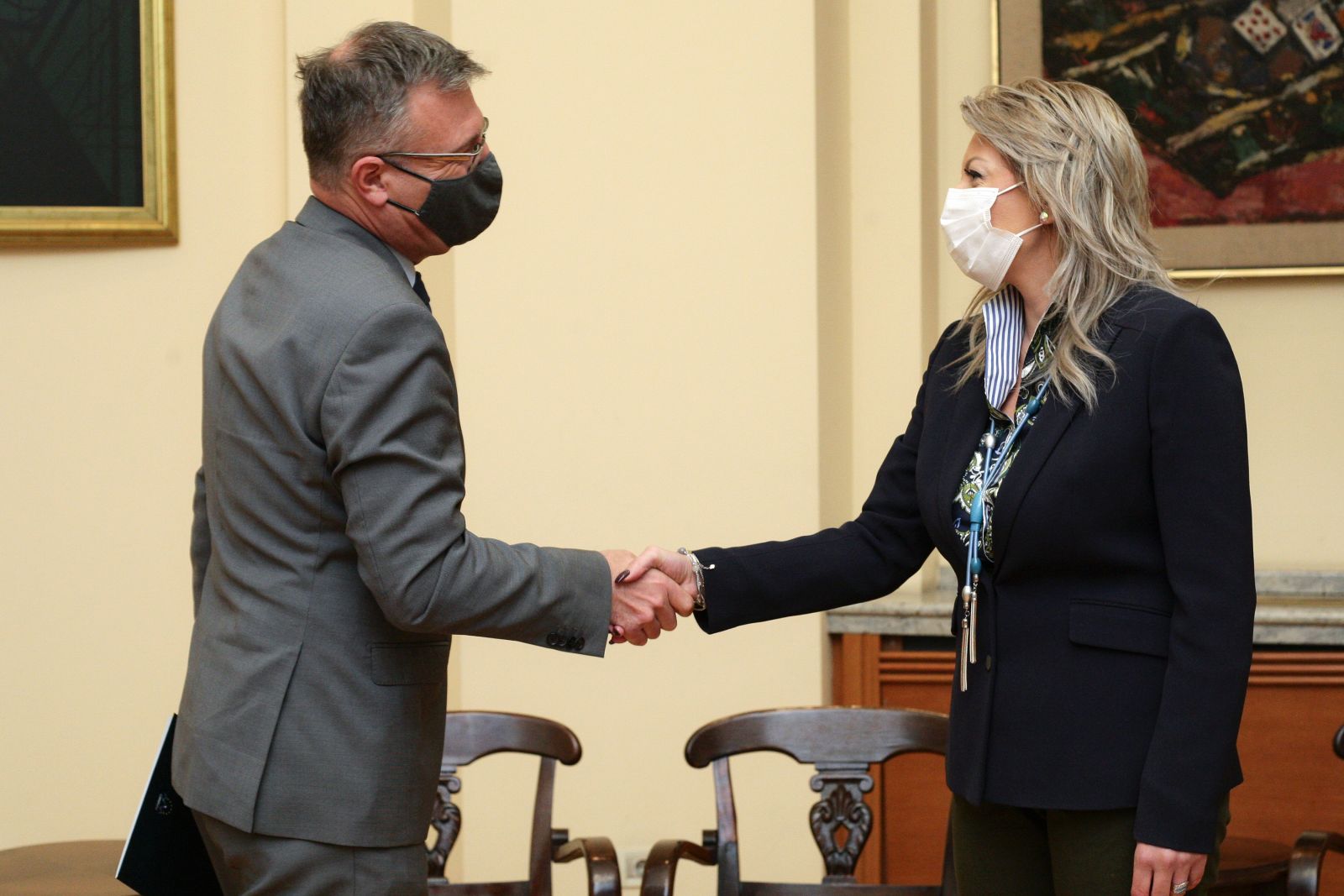 Minister of European Integration Jadranka Joksimović has met today with Slovenian Ambassador Damjan Bergant to discuss Serbia's activities in the EU accession process.
Joksimović has thanked Slovenia, as the current EU presidency, for its sincere efforts to keep the EU enlargement policy as a vital topic both for the countries in the European integration process and for the Member States, as stated in the MEI press release.
"The support Serbia has been getting from Slovenia throughout its entire presidency is primarily support to the reforms we are implementing responsibly and diligently, but it is also a confirmation that the EU believes in the enlargement policy and its transformative power and political and economic benefits it brings", stated the Minister.
Stressing that the Serbian Government has not reduced the pace of the reform process and that it has been following the recommendations of the 2021 EC Report, Minister Joksimović has noted that the opening of clusters for which Serbia has met all criteria would valorise the progress achieved and give incentive for further reforms, not only to Serbia but also to the entire region.
Ambassador Bergant has stated that his country is following and supporting all the reforms Serbia is carrying out in the European integration process.
He has particularly stressed that Slovenia advocates that the principles of the new enlargement methodology are applied with consistency and that the EU acknowledges the achieved socio-economic progress in acceding countries, so as to preserve the credibility of the Union itself.
Source: Tanjug