J. Joksimović: Cooperation possibilities between Serbia and Slavkov Format initiative
November 15 2021 | Belgrade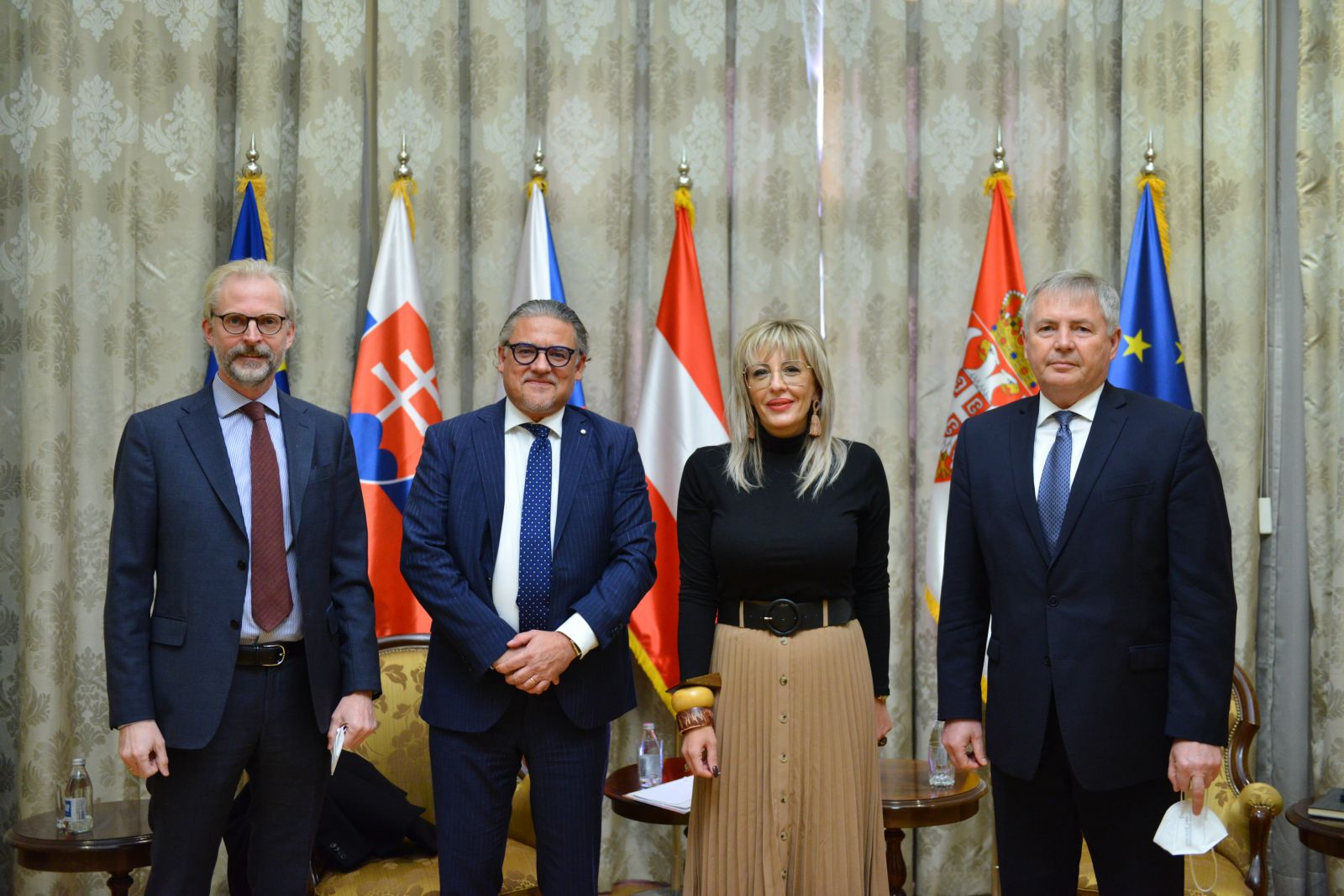 Minister of European Integration Jadranka Joksimović has had a joint meeting with Czech Ambassador Tomáš Kuchta, Austrian Ambassador Nikolaus Lutterotti and Slovakian Ambassador Fedor Rosocha. They have discussed Serbia's European integration, as well as the possibilities of further improving the cooperation with these three countries through their tripartite regional initiative 'Slavkov Format'.
Joksimović has informed the ambassadors about the Government's reform activities aimed at fulfilling the recommendations from this year's EC Report Serbia, particularly in the rule of law.
"The Report has provided the state of play in all reform areas in an objective way and acknowledging everything that Serbia has achieved over past year", said the Minister, stressing that the Government is motivated to continue implementing its European agenda.
"We expect that the Member States will accept the EC's recommendation, which in this document stated that Serbia was ready to open two clusters", said Joksimović, according to the MEI press release.
The three ambassadors have stated that the Czech Republic, Austria and Slovakia support Serbia's EU accession and all the reforms the country is implementing with a view to aligning its legislation with the EU acquis and reaching the EU standards.
Source: Tanjug