J. Joksimović and Reintjes: The Netherlands for strict but fair process of European integration
November 09 2021 | Belgrade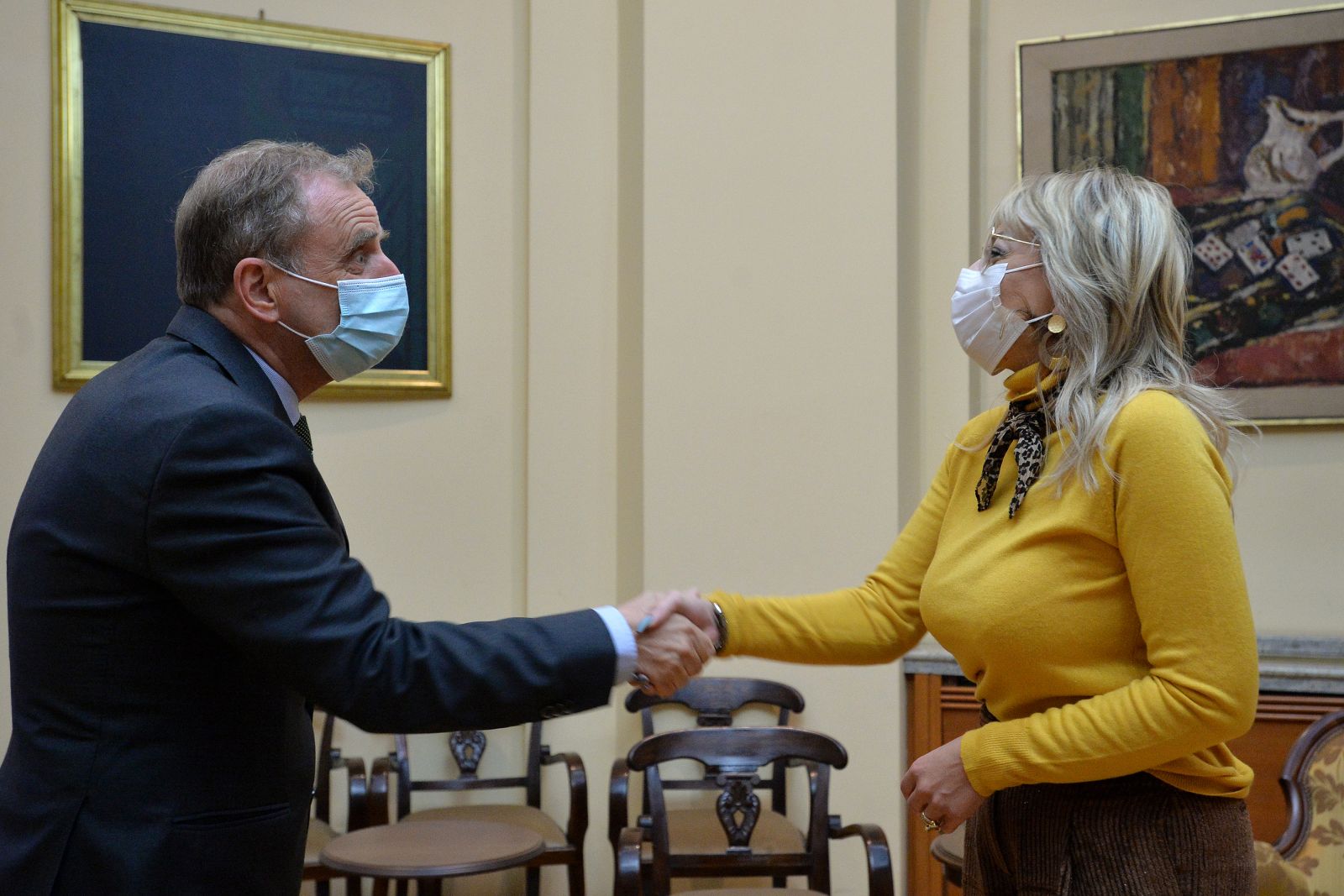 Minister of European Integration Jadranka Joksimović has received today the Dutch Ambassador to Serbia, Joost Reintjes, to discuss Serbia's European integration and bilateral relations between the two countries.
Joksimović has particularly informed the Ambassador about the activities state institutions are undertaking to continue important reform processes which have been noted in the 2021 EC Report on Serbia, as stated in the MEI press release.
"The fact that the European Commission clearly stated that Serbia had met all opening benchmarks for two clusters is an incentive for us to continue all activities leading to the progress of society and better life of citizens", said the Minister, particularly highlighting the constitutional reform as a key process that will result in greater independence and efficiency of the judiciary.
She has expressed her expectation that the Netherlands, as Serbia's important European partner, will support the opening of clusters, upon carefully analysis of everything that Serbia has achieved in the negotiation process.
"Thus you will send a message not only to us, but also to the entire Western Balkan region, that good results do get acknowledged and that the EU enlargement policy follows the principle of credibility, just as the new methodology envisages", stressed Joksimović.
Ambassador Reintjes has stated that his country supports Serbia's European path based on objective criteria for progress, adding that, together with other Member States, the Netherlands will review all EC recommendations related to the continuation of EU membership negotiations.
He has particularly stressed that the Netherlands carefully follows the reforms in the rule of law, which are the foundation of the overall progress of a society.
Source: Tanjug