Joksimović and Giaufret on programming IPA 3
November 08 2021 | Belgrade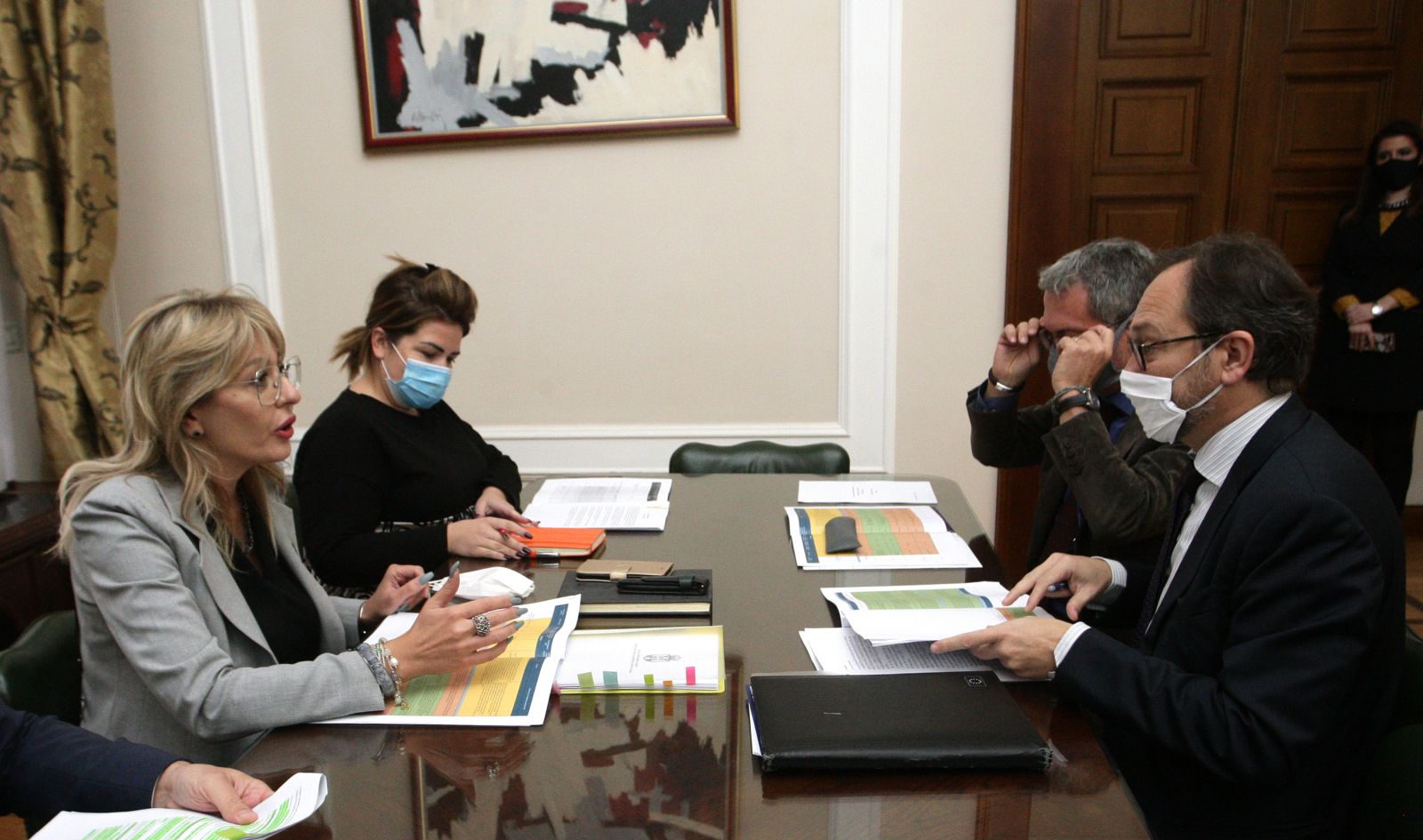 Minister of European Integration Jadranka Joksimović and Head of the EU Delegation to Serbia Emanuele Giaufret have spoken today about the Serbian Government's activities in the EU accession process, particularly about the possibility to formally continue membership negotiations by the end of the year, as well as about IPA 3 financial perspective, i.e. the preparation of the following IPA programme for 2022.
Joksimović has expressed her belief that the Member States will acknowledge the fact that the European Commission's Report on Serbia for 2021 recommended the opening of two clusters, for which Serbia has met all benchmarks, as stated in the MEI press release.
"Even after the publication of the Report, the Government continues to implement all activities envisaged by the accession process, which represents a commitment not only to its European partners, but primarily to the Serbian citizens", said the Minister, informing the Ambassador particularly about further steps in the constitutional reform and other segments of the rule of law.
Discussing the priorities in the process of European integration, Joksimović and Giaufret have also talked about further steps regarding the IPA Programme 2021, and about Serbia's future plans to prepare for the continuation of alignment with the EU laws and standards, in the best possible way and with the help of EU funds.
They have particularly discussed the Strategic Response, a document that every beneficiary country should prepare in line with the new IPA 3 rules and that contains an overview of the alignment between the national strategic framework and the IPA 3 framework in all five priority areas.
According to Joksimović, the document that will be prepared in cooperation with the European Commission will contain activities Serbia proposes for financing from IPA 3 for the period 2021–2024.
"The Green Agenda, fight against climate change, and sustainable development are the common goals of the EU and Serbia, and we will reach an alignment with the EU standards and development strategies with the financial support from pre-accession funds", noted Joksimović.
Ambassador Giaufret has stressed that IPA 3 (2021–2027) for the Western Balkans offers a total of EUR 14.1 billion for all beneficiaries in the Western Balkans, adding that the selection of projects will depend on their maturity and preparedness.
He has expressed his belief that Serbia will continue to make full use of the available possibilities, and that the EU Delegation will have an efficient partner in it.
Joksimović and Giaufret have concluded that the process of IPA 2022 programming is going well, and that special focus is placed on projects in the area of the rule of law, environmental protection and fight against climate change.
Source: Tanjug