Additional funds for 1,020 housing solutions for refugees
October 27 2021 | Belgrade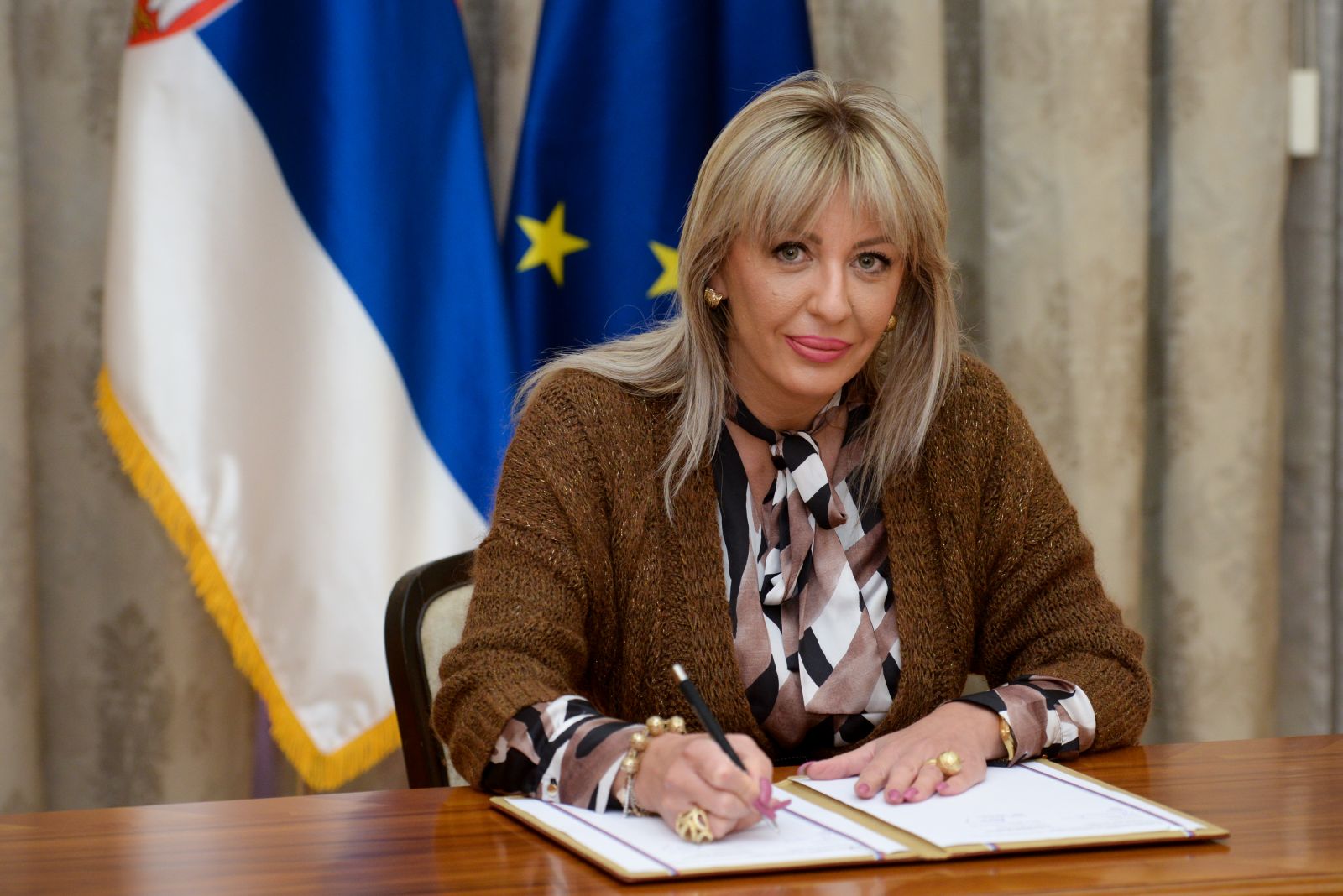 Minister of European Integration and National IPA Coordinator Jadranka Joksimović has signed today amendments providing close to EUR 1,600,000 for the finalisation of the construction of 1,020 houses for refugees and exiled persons from Croatia and Bosnia and Herzegovina during the 1990s wars, as stated in the MEI press release.
Joksimović has signed seven amendments to agreements within the Regional Housing Programme, which provide for the full use of funds allocated through this programme.
The amendments enable the use of savings and bank guarantees worth almost EUR 1.6 million realised through the implementation of five donation agreements whose application is completed or nearing completion.
The transfer of funds to two ongoing donation agreements ensures the finalisation of the construction of 1,020 housing units.
"By August 2021, Serbia used around EUR 125 million allocated in this way, while around 6,000 housing solutions were delivered to refugee families", stated Joksimović.
She has thanked the European Union and all donors for considerable assistance to war-affected citizens.
The Ministry has stated that the goal of the Programme is to provide housing solutions for 26,898 most affected refugee families in the region (74,000 in total), of which more than 16,000 are in Serbia.
The press release reads that Serbia is the largest beneficiary of the Programme, where over EUR 139 million in grants has been allocated to Serbia through eight subprojects which are expected to result in the construction of over 7,600 housing units.
The funds are intended for the construction of buildings and houses, the purchase of flats and village houses, and for the distribution of construction material packages for individual house construction.
The EU is the largest Programme donor with over EUR 190 million, while the funds are also provided by the US, Germany, Norway, Italy and other donors.
Source: Tanjug