J. Joksimović: I expect at least one cluster to be opened by the end of the year
October 06 2021 | Brdo Congress Centre in Slovenia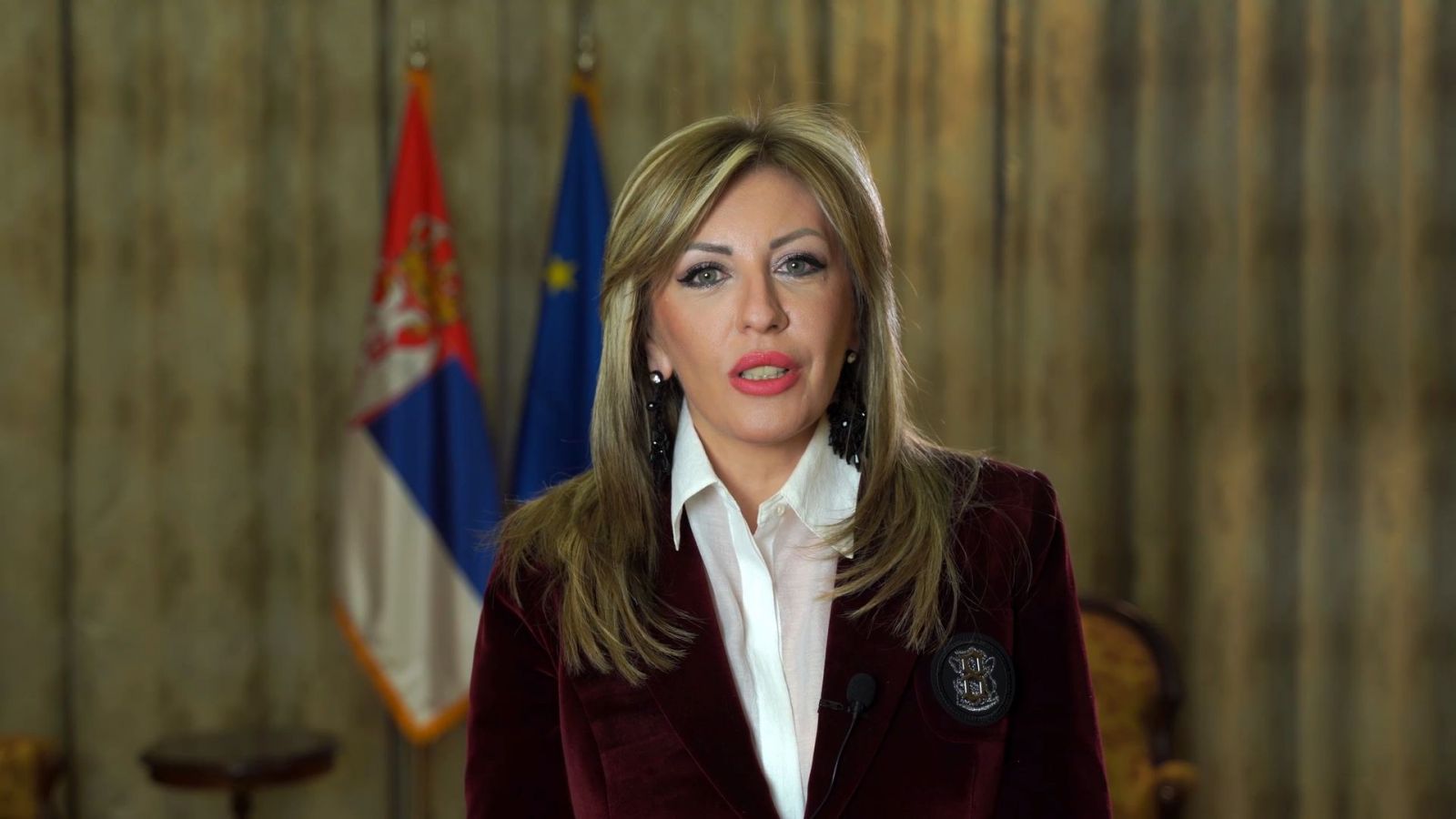 Serbian Minister of European Integration Jadranka Joksimović has stated at Brdo today that she expects new clusters to be opened in Serbia's European integration process by the end of the Slovenian presidency.According to her, Member States will make the decision based on the Progress Report, which should "note where Serbia stands in the rule of law".
She has stressed that "it is very important that Slovenia is keeping the topic of EU enlargement to the Western Balkans high on the agenda of its presidency", but that "there are obviously huge differences between the EU Member States".
"Many countries have been saying that they do not want enlargement to be the topic (of the Summit), but partnership between the European Union and the Western Balkans and where and how it can be deepened", said the Minister.
According to her, Serbia is prepared for the opening of two clusters.
"I expect a step to be made by the end of the Slovenian presidency. Under the new methodology, cluster 4 is related to the Green Agenda and sustainable connectivity. It covers four chapters on transport policy, environmental protection, energy and trans-European networks. We have prepared everything, and we are also prepared for cluster 3 – Inclusive Growth and Competitiveness", said Joksimović.
Slovenia is holding the EU presidency by the end of the year, when France will take over, in which context Joksimović has conveyed that she does not expect enlargement to be in focus during that period, but that Serbia must continue to work on the reforms.
The EU–Western Balkans is currently being held at the Brdo Congress Centre in Slovenia, where Serbia is represented by President Aleksandar Vučić.Joksimović has said that today Vučić will send a "clear message" to the Summit that Serbia wants to join the EU and that it is "working hard" on the reforms.
"It must be made clear to us and to our citizens whether the enlargement policy persists, whether it is credible, whether it is a predictable process and what the expectations are", said the Minister.It is expected that, at the end of the Summit, EU leaders will adopt a declaration that will include the mention of enlargement, where WB leaders will be invited to align with this document.
Source: Beta