Documentary Film Festival 'European Cooperation: Film Story'
September 21 2021 | Belgrade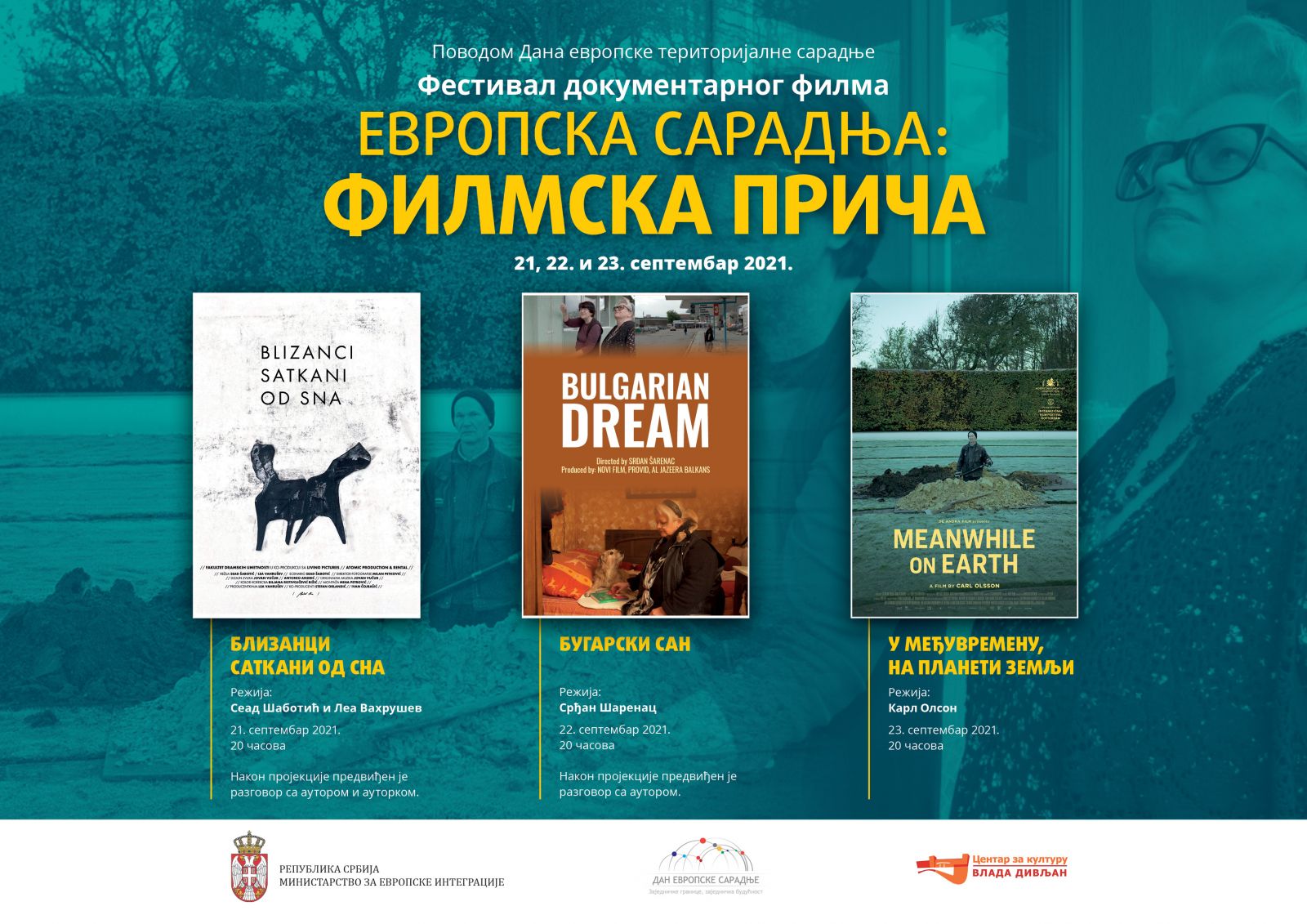 The Ministry of European Integration is inviting you to attend the three-day documentary film festival 'European Cooperation: Film Story', which will be held at the Vlada Divljan Cultural Centre, from 21 to 23 September, on the occasion of the European Territorial Cooperation Day. The screening of each film is scheduled for 20:00h and the entry is free.
On 21 September, the festival will open with a domestic film titled Twins Woven from Dreams, directed by Sead Šabotić and Lea Vahrušev. The programme will also include the film Bulgarian Dream by Bosnian director Srđan Šarenac (22 September), and the documentary Meanwhile on Earth, by Swedish director Carl Olsson (23 September).
The European Cooperation Day is an event that promotes the European Territorial Cooperation, an instrument of the European Union aimed at connecting citizens of neighbouring countries for the purpose of improving living conditions and developing border regions across Europe. In the period 2004–2020, more than 1,000 projects have been financed through cross-border cooperation programmes in Serbia. Around EUR 220 million has been allocated for these projects that were co-financed by the European Union in cooperation with participating countries. The realisation of the projects contributes to the strengthening and development of local communities and border regions of Serbia in key sectors: infrastructure, healthcare, education, scientific and technological development, economy, tourism, environmental protection, and particularly culture.
In line with the epidemiological measures prescribed by the Government of Serbia for combating COVID-19, wearing masks and keeping physical distance is mandatory in the cinema.