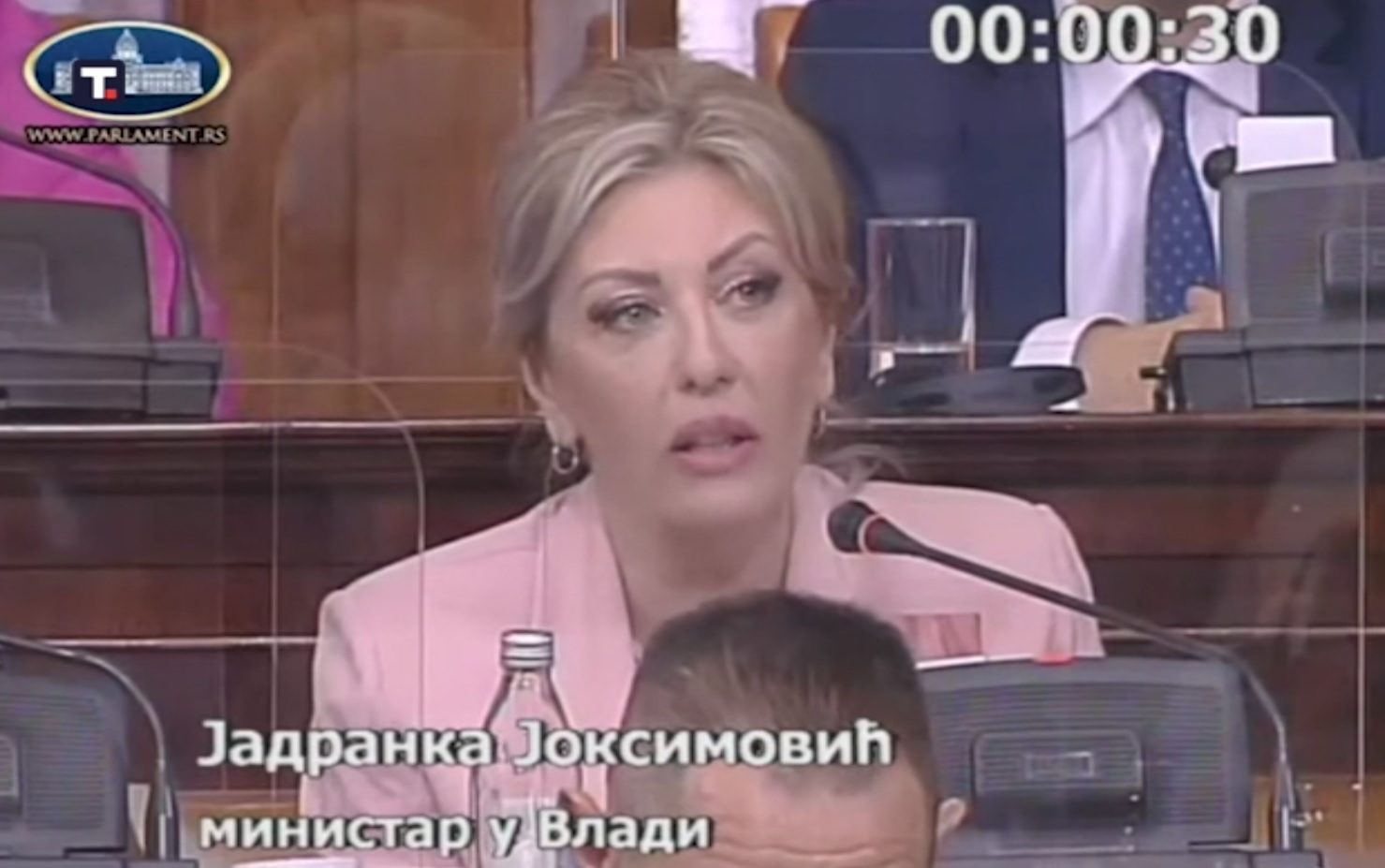 IPA 3 pre-accession fund will be an additional incentive for all our citizens in the upcoming seven-year period and will contribute to faster path to the EU, Minister of European Integration Jadranka Joksimović has said today, adding that pre-accession funds which Serbia has already used contributed to the development of Vojvodina and other parts of Serbia.
At the Assembly sitting, answering the question of MP from the Alliance of Vojvodina Hungarians, Ákos Újhelyi, she has said that the funds were used in line with our national priorities and primarily our National Investment Plan, Serbia 2020 - 2025.
"We are combining the EU grants with budget resources" Joksimović has said reminding of a recently organised conference that was opened by President Aleksandar Vučić and also attended by EU Commissioner Olivér Várhelyi, where everything that had been done with IPA 2 pre-accession programme for the period 2014-2020 was assessed.
As she has said, on that conference they recalled all the projects financed from those funds in combination with budget resources.
"We have evoked all the projects we have done, the incited regional development, many projects in the area of infrastructure, environmental protection, transport, road infrastructure, digital infrastructure, health care infrastructure and programmes directed to the rule of law, and institutional reforms in many areas", Joksimović has said.
In her words, both President Vučić and Commissioner Várhelyi said at the conference that Serbia had responsibly, readily and efficiently used these funds in the programming process, prioritising what was important, which corresponds to the obligations of a candidate state.
"It means that this is in line with reforms in the area of European integration, overall progress of the state and covers the areas which the EU is ready to support in a country negotiating for membership", she has said.
She has added that at the conference it was mentioned that Serbia had demonstrated how it appreciated every euro which entered the country, using those funds in a very responsible way, for the benefit of the citizens of Serbia in every party of the country.
IPA 3 is the new seven-year perspective for the period 2021-2027, Joksimović has reminded, mentioning that in the framework of that programme, the EU has allocated EUR 14.1 billion for candidate countries and potential candidates.
As she has said, last year Serbia completed all consultations in the Government between all ministries, prepared indicative framework and strategic response which every country has to write as a strategic document for their plans to successfully programme those funds too.
"What is important is that in this perspective the largest share of funds will be used for the Green Agenda and sustainable connectivity, as much as 42.4 per cent of funds will be used for environmental projects", she has emphasised.
Joksimović has said that this is simultaneously complementary with the Initiative Serbia 2025.
She has indicated that local self-governments should be very vigilant and monitor these developments timely, since a large sum of money will be used for competitiveness, inciting competitiveness and inclusive growth for which about 22 per cent of total funds has been allocated.
Moreover, funds have been allocated from IPA 3 for cross-border cooperation and rule of law, good governance and alignment with the EU acquis.
"Serbia is a forerunner among the countries in the region negotiating for membership, as it has established the mechanisms for programming and implementation", she has emphasised.
Joksimović has said that the EU priorities are being monitored, and that new source of growth should be exactly the investment in environmental protection, which does not originate only from the budget and EU funds, but from investments too.
"Foreign direct investments are actually the best way to somewhat make a demanding environmental protection project less expensive. All companies coming from the countries with high standards in environmental protection bring their technologies and thus facilitate us to increase the share of green economy and make it less expensive", Joksimović has mentioned.
Source: Tanjug