Joksimović and Makovec: Regular consultations with EEAS on accession process
June 02 2021 | Belgrade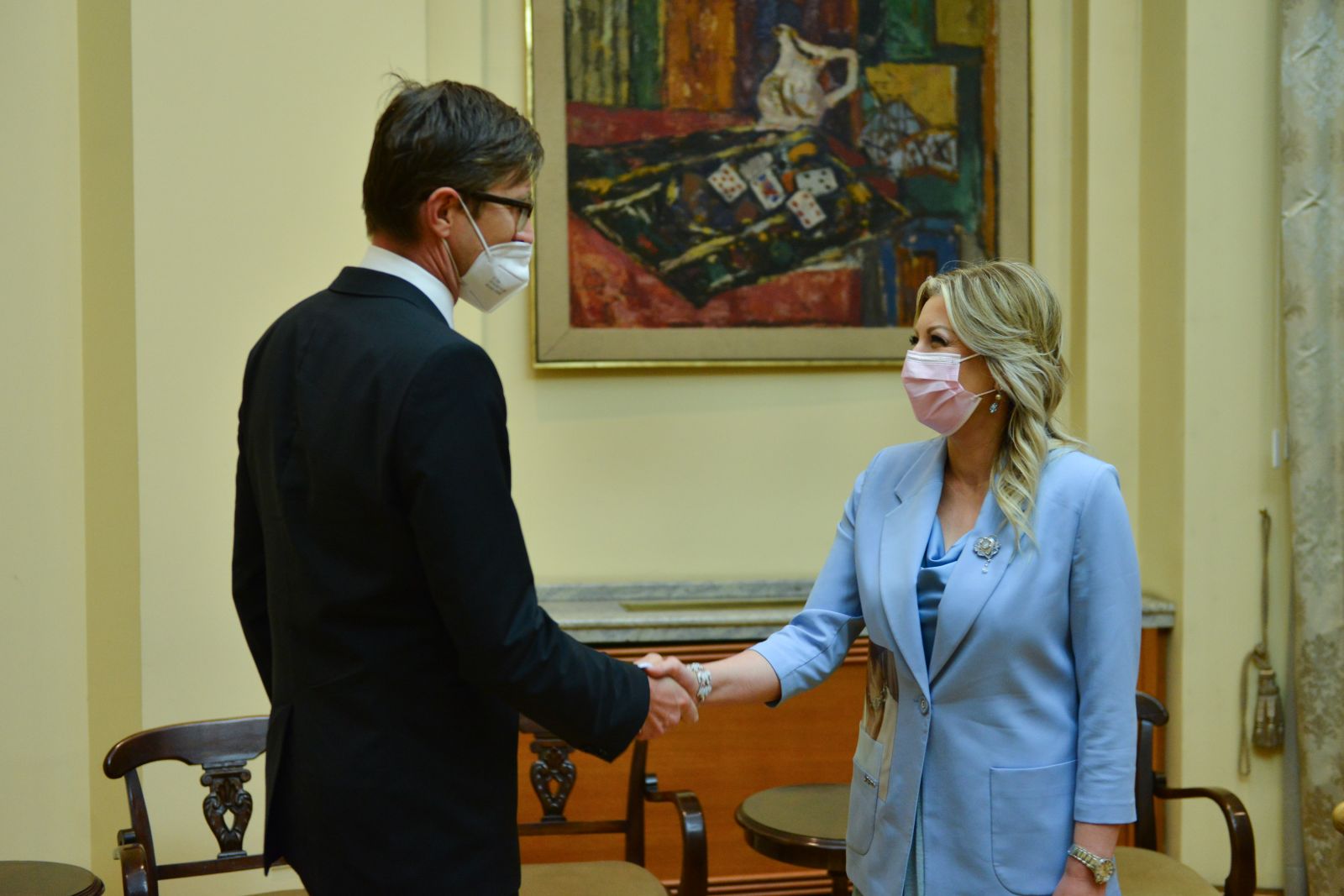 Deputy Director of the European External Action Service in charge of Western Europe, Western Balkans, Turkey and United Kingdom, to discuss the European integration of Serbia.
Minister Joksimović has informed Makovec about the activities the Serbian Government has undertaken to meet the criteria for the continuation of negotiations, primarily for the opening of cluster 3 – Inclusive growth and competitiveness (which includes eight negotiation chapters) and cluster 4 – Green Agenda, digitalisation and sustainable connectivity (which covers four chapters).
"In a short time, since the establishment of the new negotiation structure, with strengthened political engagement of Serbian leadership particularly in the area of the rule of law, we have managed to complete all necessary procedures for the full preparation of these two clusters. I believe that both the European Commission and the member states will appreciate our efforts and that the political Intergovernmental Conference , as the next step in accession negotiations, will be held by the end of this month", stressed Joksimović.
The interlocutors have particularly discussed the level of progress in the rule of law, based on which the EU will decide on further support to concrete steps in Serbia's accession negotiations.
"We initiated the process of constitutional reforms of the Government after the formation of the new composition of the National Assembly, we have adopted actions plans for the implementation of the Media Strategy which have started to be applied in an inclusive and transparent way. In addition to what has been achieved in chapters 23 and 24, I believe there are grounds for our European partners to also apply the new methodology in the agreed manner. I am convinced that this reciprocity and interconnection of political relations will also contribute to the credibility of the enlargement policy and acceleration of the pace of Serbia's accession negotiations", stressed the Minister.
Makovec has stated that Serbia is unequivocally the economic engine of the region, with significant administrative capacities.
He has commended the ongoing accelerated reform process, expressing his belief that the member states will also recognise and valorise it in terms of the following steps in the accession process, primarily at the upcoming political Intergovernmental Conference, which should be held by the end of June.
He has noted that, in the following period, the EU enlargement policy and the Western Balkans will be on the agenda of the highest meetings of EU officials, which he assessed as a positive impulse regarding the enlargement process.
Source: Tanjug