J. Joksimović: Berlin sees Serbia as important membership candidate
May 19 2021 | Berlin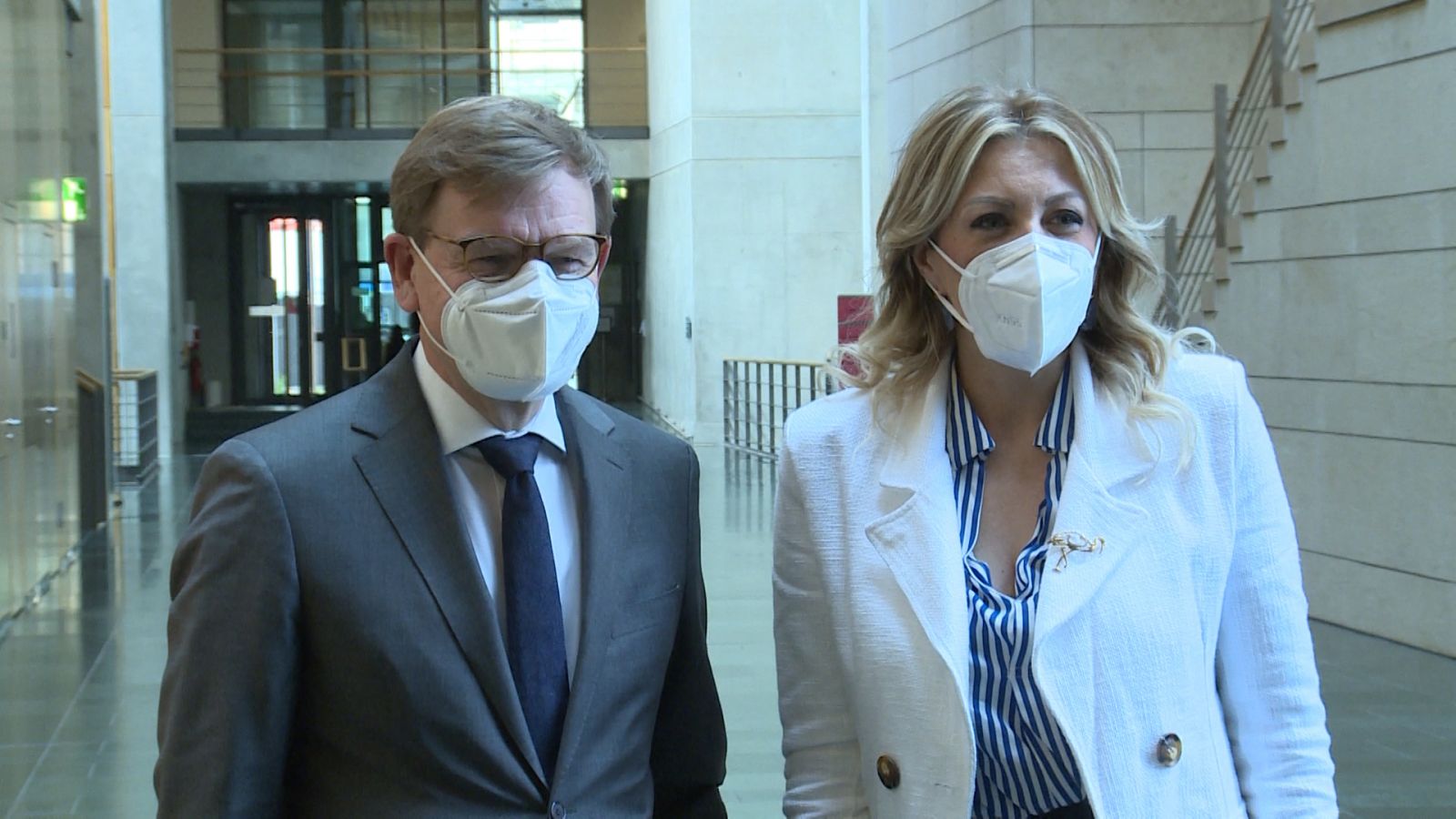 Minister of European Integration Jadranka Joksimović has stated today that she has had very useful conversations with Federal Foreign Minister Michael Roth and members of the Bundestag at the German Federal Ministry of Foreign Affairs in Berlin. She has stressed that those talks have shown that Germany recognises Serbia as a partner and an important candidate for EU membership.
"I believe that such meetings, talks and the level of interest demonstrated by Bundestag members and Roth show that Germany recognises Serbia as an important candidate for EU membership and an important partner. Of course they are counting on us, but we are also counting on Berlin's support in all these sometimes demanding processes", said Joksimović for Tanjug.
She has stated that the narrative about Serbia has a better overtone, which all shows that the cooperation between the two countries is positive and that bilateral relations, both political and economic, are sound and stable, and that they should be further improved.
Joksimović has said that the talks have been very useful and that Bundestag members and Minister Roth have been very interested in hearing about all the details of the reform process, new methodology and about everything Serbia has actively been preparing and working on, as well as about Serbia's achievements during the pandemic.
"Bundestag parliamentary groups in Berlin were very interested, from CDU, SCU, greens, to social-democrats and liberals. They were all interested in meeting with me as a minister and see all that Serbia has done in terms of the pandemic, vaccination, economic resilience and our plans regarding reforms and the European integration process", said the Minister, stressing that one of the topics also included the continuation of the Belgrade–Pristina dialogue.
She has assessed that it is extremely important that Serbia has an active relationship and dialogue with Germany and Bundestag members, because every important decision regarding enlargement policy must go through Bundestag.
The Minister has noted that she has emphasised that Belgrade expects clearer signals on whether enlargement policy is the policy Brussels speaks about with a single voice.
"It is important for us to see that the EU cares about this process' survival and continuation towards its goal – completing the European space within its natural borders, where both Serbia and the Western Balkans belong", said Joksimović.
The Minister has stressed that there have also been positive reactions to everything Serbia has done in terms of vaccination and assistance and demonstrated solidarity with the region.
Source: Tanjug