J. Joksimović: We agreed to fewer doses to help the region
May 03 2021 | Belgrade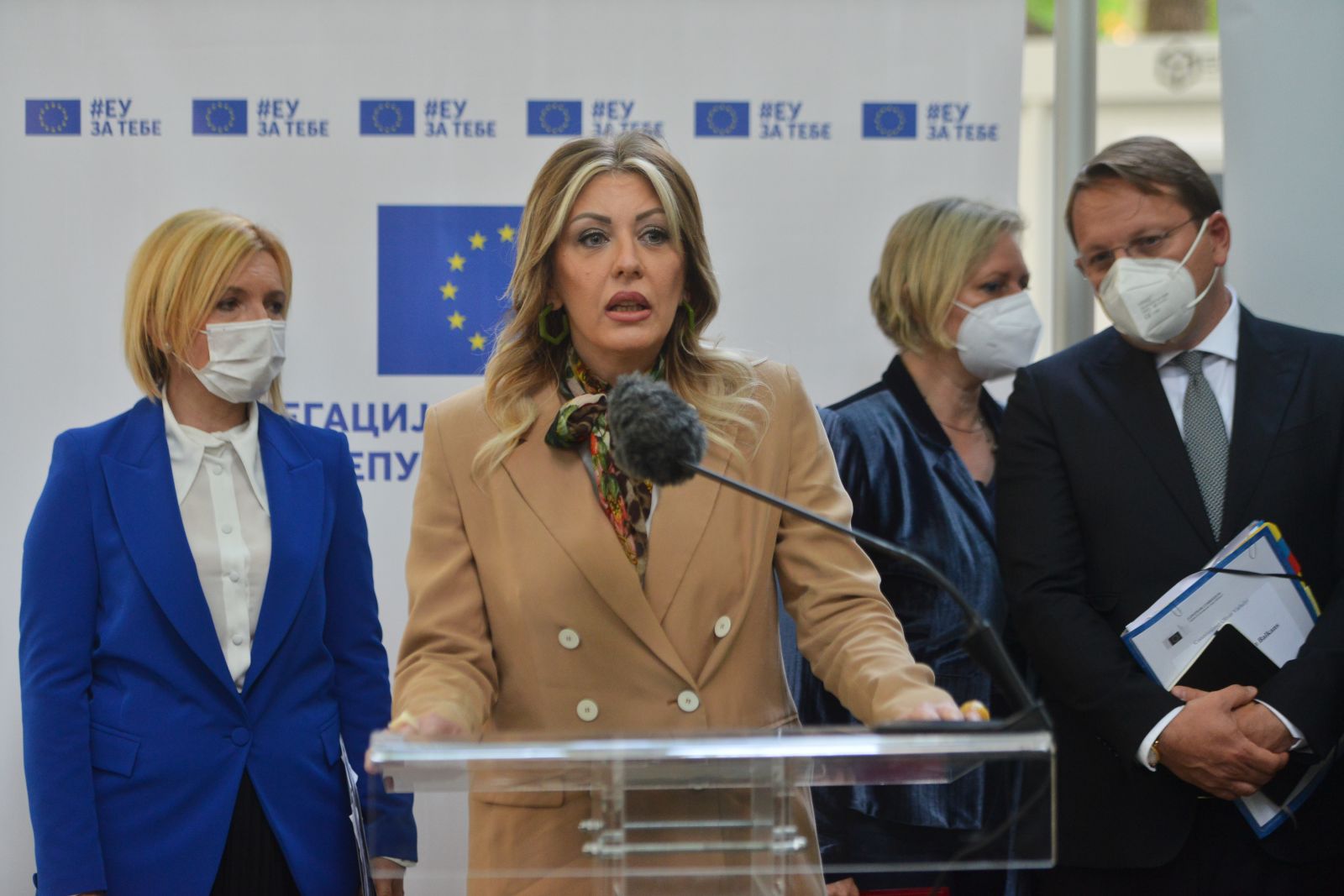 Minister of European Integration Jadranka Joksimović has stated today during a visit to the Public Health Institute 'Batut' that Serbia has agreed to a smaller number of vaccines from the batch containing 651,000 doses the EU allocated for the Western Balkans, because they are more needed in countries of the region which have a problem due to the lack of vaccinated medical professionals.
Joksimović has thanked EU Commissioner for Neighbourhood and Enlargement Olivér Várhelyi, with whom she visited the Institute, for coming to Serbia to support the immunisation campaign and donate considerable assistance in the form of 36,000 Pfizer vaccines.
"We highly appreciate the efforts Mr Várhelyi personally, with his team and the EU Delegation here in Serbia, has undertaken to jump-start the EU machinery and get that machinery more interested in the entire Western Balkans, including us in Serbia", said Joksimović.
She has specified that, in the talks on the 651,000-vaccine batch from the EU, Serbia asked to receive proportionally the most as the largest country, but that it showed understanding for smaller countries, because the vaccines are primarily intended for medical professionals, who are largely unvaccinated in the region.
That is why they are in a lot of trouble, said Joksimović, stressing that the region needs the vaccines more, because it is the medical professionals that suffer the most and they should receive the largest support.
Joksimović has also thanked the Commissioner for additionally promoting Serbia in European circles and informing them on what Serbia has done both for its citizens and the entire region, and for granting the reallocation of unused IPA funds last year for the purchase of ventilators and medical equipment.
She has recalled that Serbia has entered the process of vaccination prepared, relied on its own strengths and demonstrated solidarity and humanity towards the region, which, according to her, is crucial both for Serbia and for its neighbours. She has added that, during the pandemic, Serbia also sent eight planes of assistance to Italy.
Serbia has demonstrated "humanitarian spirit, solidarity, humanity and cooperation", said the Minister, emphasising that those are the real values the EU also advocates.
Out of 651,000 doses allocated for the Western Balkans, Serbia was granted 36,000 Pfizer vaccines, which it will receive by the end of August.
She has thanked the Commissioner for inviting all Serbian citizens to get vaccinated.
Source: Tanjug