J. Joksimović: Significant support of KAS to promotion of democracy and sustainable growth
April 19 2021 | Belgrade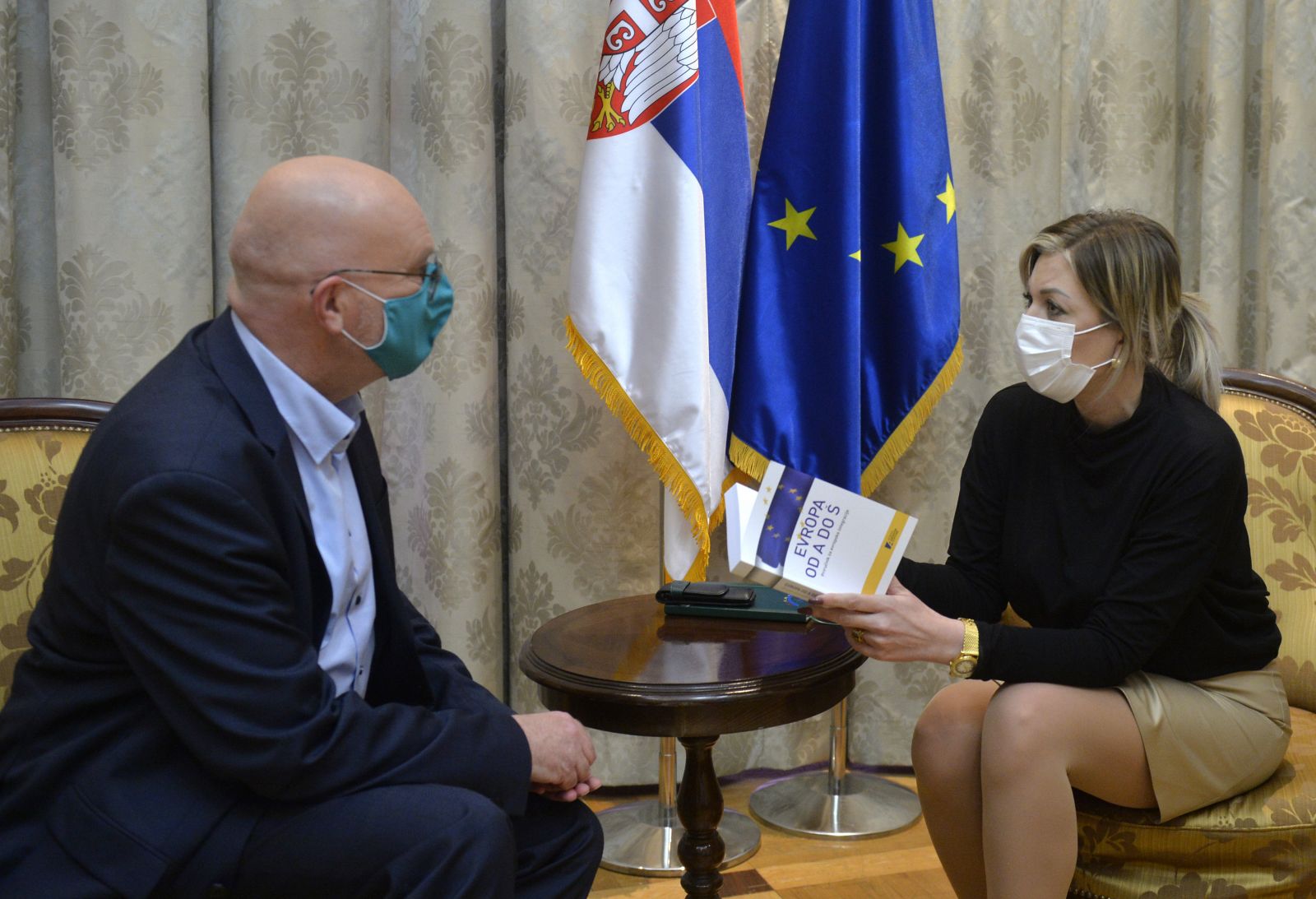 Serbia's European integration process, reforms in the area of the rule of law and constitutional amendment have been the topics of today's meeting between Minister of European Integration Jadranka Joksimović and the Director of the Konrad Adenauer Stiftung (KAS) Serbia, Norbert Beckmann-Dierkes.
According to the MEI press release, Joksimović has informed her interlocutor about the current procedure of constitutional amendment in Serbia, which is conducted in line with the highest European standards and with the intention of being the result of a broad social consensus.
"The aim of this reform is to make judiciary more efficient and independent so that it would be able to better respond to the needs of the citizens", said the Minister.
She has stated that amendments to the Constitution are adopted in a transparent way, including public debate and the Venice Commission's agreement on the content.
"All this speaks to Serbian institutions' commitment to achieve balance in the division of power, adopting the best existing European procedures and practices which are the most applicable in our case", stressed Joksimović.
She has emphasised the importance of KAS' support for the acceleration of negotiations with the European Union and improvement of the political and media culture in Serbia.
Norbert Beckmann-Dierkes has said that KAS continues to realise their activities so as to further contribute to the reinforcement of the irreversible process of democratic strengthening of institutions.
He has assessed that political stability, faster pace of the process and sustainable development of Serbia through realising the goals of the Green Agenda will be the topics of further cooperation.
Source: Tanjug