J. Joksimović: Good political and economic cooperation between Serbia and Turkey
April 15 2021 | Belgrade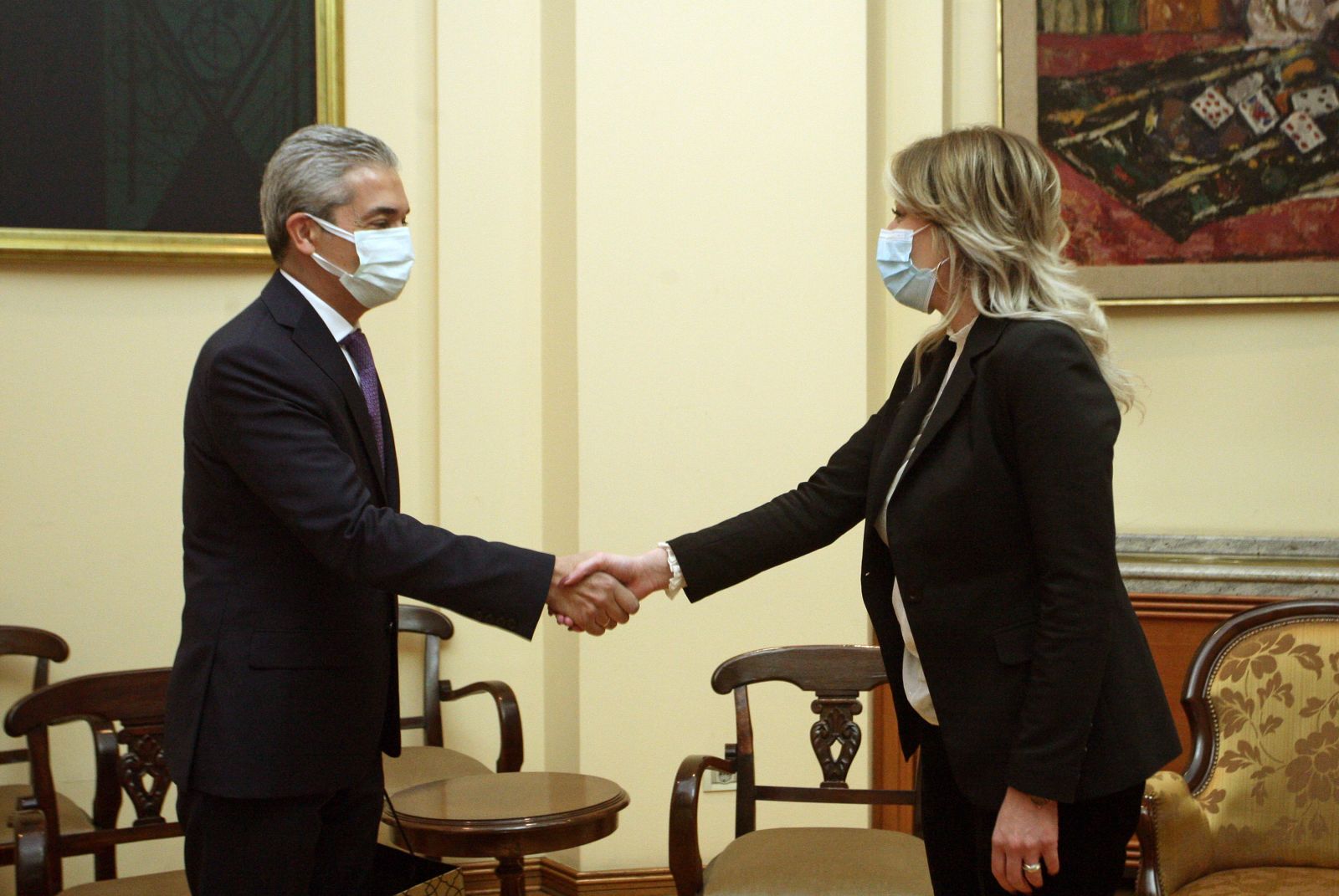 Minister of European Integration Jadranka Joksimović has talked today with the newly appointed Turkish Ambassador to Serbia, Hami Aksoy, about bilateral relations, Western Balkans and the European integration process.
Wishing the Turkish diplomat a successful term of office in Serbia, Joksimović has said that she is convinced the two countries will continue to improve their political and economic cooperation, which is one of the crucial elements for the development of the entire region.
She has informed Ambassador Aksoy about Serbia's activities in the EU accession negotiations.
"The Government is conducting the reforms at an accelerated pace, which should contribute to a faster dynamism of EU membership negotiations, in accordance with the new enlargement methodology, but which should also lead to the realisation of its key goal – a better quality of everyday life of Serbian citizens", said Joksimović.
She has particularly emphasised the importance of the rule of law, as well as of achieving the objectives of the Green Agenda, digitalisation and infrastructural and sustainable development, as vital elements for a stable recovery from the COVID-19 crisis.
Ambassador Aksoy has stated that Turkey will continue to advocate stronger economic cooperation with Serbia, supporting Turkish companies to realise their interests in terms of investing in Serbia's economy.
"Owing to an extraordinary political dialogue at the highest level, our two countries improve all segments of cooperation for the benefit of their citizens and the entire Western Balkans", stated Hami Aksoy.
Source: Tanjug