J. Joksimović: Foundation of inclusive growth is education
March 25 2021 | Belgrade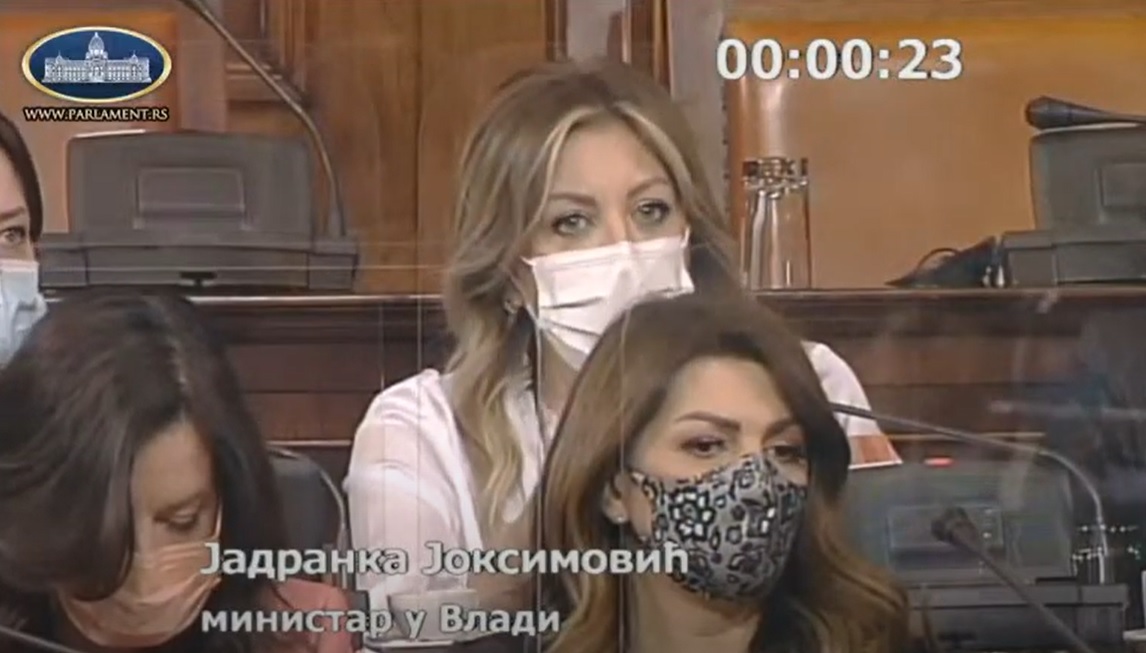 Answering the MPs questions in the National Assembly of the Republic of Serbia, Minister of European Integration Jadranka Joksimović has said that introduction of the broadband Internet in rural areas has been chosen last summer as one of the key projects to apply for within the Economic and Investment Plan for the Western Balkans.
"These are enormous funds, but it was requested that the project be vital and be directed not only to the development of infrastructure but also to an overall inclusive growth, in an era when education is being modified and we have to prepare children for the future and to make them competitive in both the European and global labour market", says Joksimović.
She has specified that total value of the project is EUR 76 million, and that the largest share is funded from the EU grant and a smaller part from the EBRD loan.
She has reminded that in January, together with the Minister of Telecommunications, she signed the first EUR 1.7 million for the preparation of technical and design documentation.
"This project will enable for every student, wherever they may live, to have Internet access, as there is no economic development without it, nor alignment of our market with the European market", says Joksimović and adds that the preparation of technical and design documentation is already underway.
Source: Tanjug