Várhelyi and ministers on vaccination in the Western Balkans
March 22 2021 | Belgrade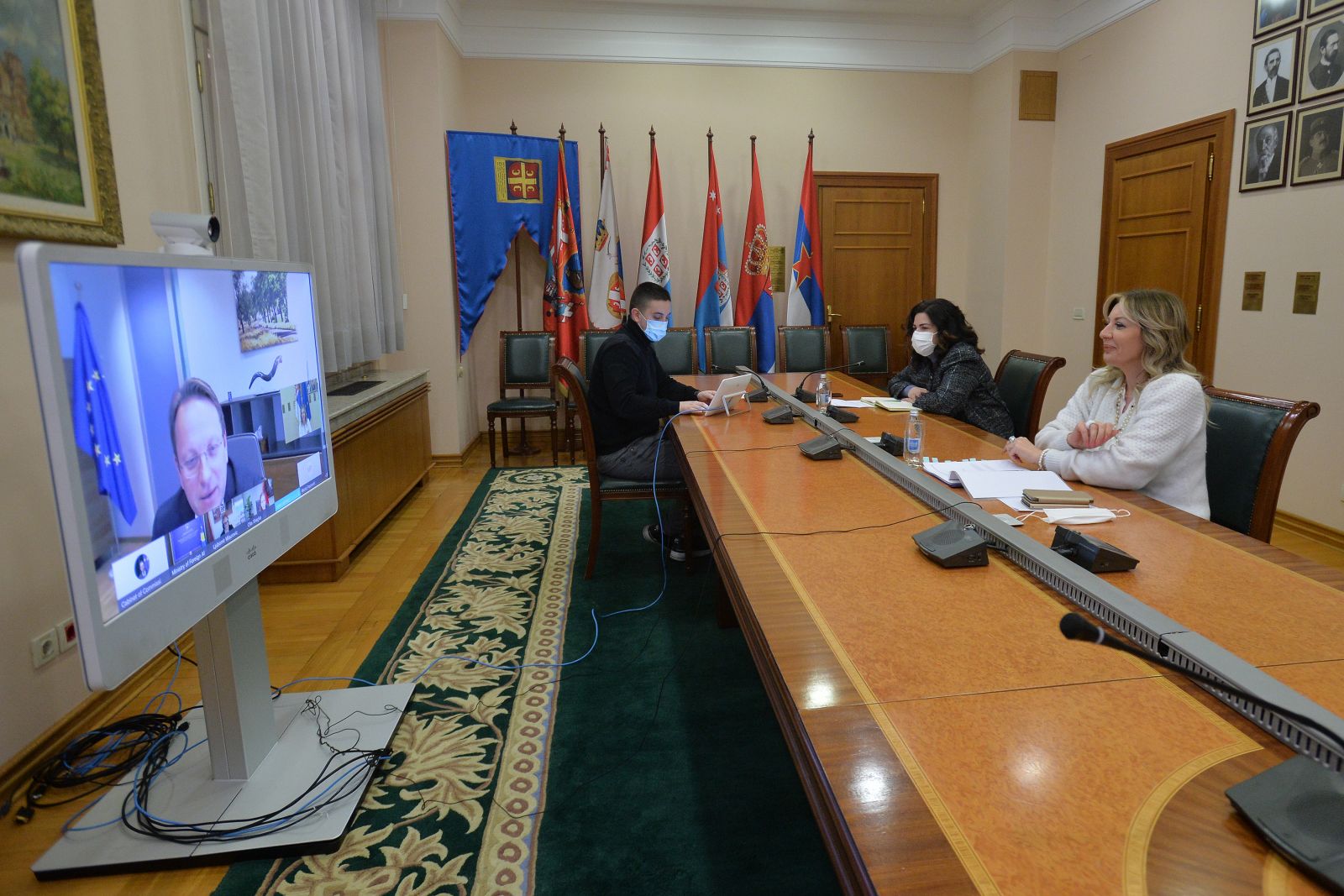 Minister of European Integration Jadranka Joksimović has said that the vaccination process in Serbia is developing in line with extraordinary efforts of the government to secure vaccines for all citizens who opted for it.
There is an ongoing information campaign which explains the importance of vaccination and invites the citizens to respond to it as many as possible.
She has emphasised this last night while participating in the meeting of the European Union Commissioner for Neighbourhood and Enlargement Olivér Várhelyi with the ministers of foreign affairs and European integration of the Western Balkans countries where they discussed the assistance of the European Union for strengthening of health care systems in the region in the fight against consequences of the pandemic, as communicated from the line ministry.
Commissioner Várhelyi informed the ministers about the efforts of the European Union (EU) to accelerate the vaccination process in order to more quickly fight the crisis that is unrelenting in most of the member states.
He has particularly mentioned the EU's endeavours to speed up the delivery of vaccines from Covax facility, where Serbia is also one of the participants.
He has emphasised that, as the largest donor of that facility, the EU is advocating for equal and fair distribution of vaccines, according to the needs of each country, including the Western Balkans.
Jadranka Joksimović has indicated that the activities related to vaccination have yielded significant results already and demonstrated once again responsibility and commitment of the Government of Serbia to ensure health protection to all its citizens, and also contribute to boosting resilience of Serbian society and economy. 
She has reiterated the solidary readiness of our country to assist the neighbours in the region in implementation of necessary health protection measures, which has been the case during the pandemic so far.
Joksimović has especially underlined Serbia's expectations that the vaccine delivery system for the Western Balkans through Covax facility will be implemented as soon as possible.
Source: Tanjug