J. Joksimović: European Union grants EUR 3.2 million for strengthening healthcare capacities
March 19 2021 | Belgrade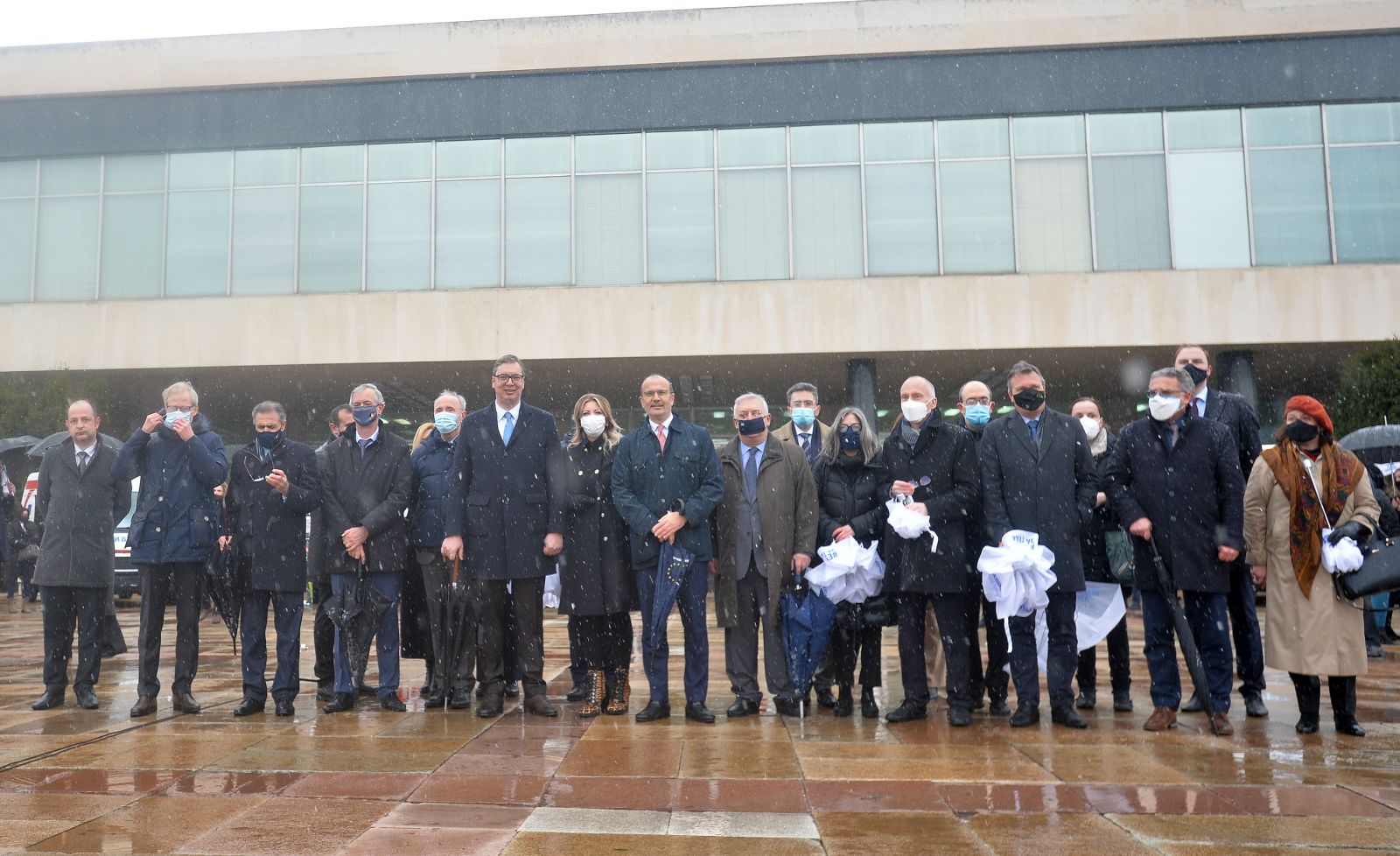 Ambulances that have been delivered today to 20 healthcare institutions in Serbia have been purchased with the funds Serbia received as grants from the European Union.
The grants have been allocated through programmes the Ministry of European Integration uses, where, during the pandemic, EUR 3.2 million has been reallocated for strengthening the healthcare system in the fight against the coronavirus.
Minister of European Integration Jadranka Joksimović has said that the grants have also been used to purchase refrigerators for vaccine storage and vehicles for their transport.
"We have purchased 26 transport vehicles for vaccines, which is extremely important. Vaccines are vital, but they also require good logistics", said Joksimović for Tanjug.
She has stated that the grants will also serve to purchase 1,000 contactless disinfectant dispensers for schools across Serbia, as prevention is crucial in the fight against the virus.
"We have done multiple things owing to these EUR 3.2 million. Some of the purchases have already been realised, and some are ongoing", stressed the Minister.
According to her, the ambulances that 20 healthcare institutions in Serbia have received will particularly be significant for citizens living in smaller towns that do not have such vehicles or have some very old ones.
"The ambulances are fully equipped to serve as mini hospitals. This is essential, because, in times of the pandemic, they provide a sort of additional health security to our people", stated Joksimović.
Source: Tanjug