Working meeting between Fabrizi and Serbian European integration and health ministers on vaccines for Serbia and purchase of medical equipment
December 23 2020 | Belgrade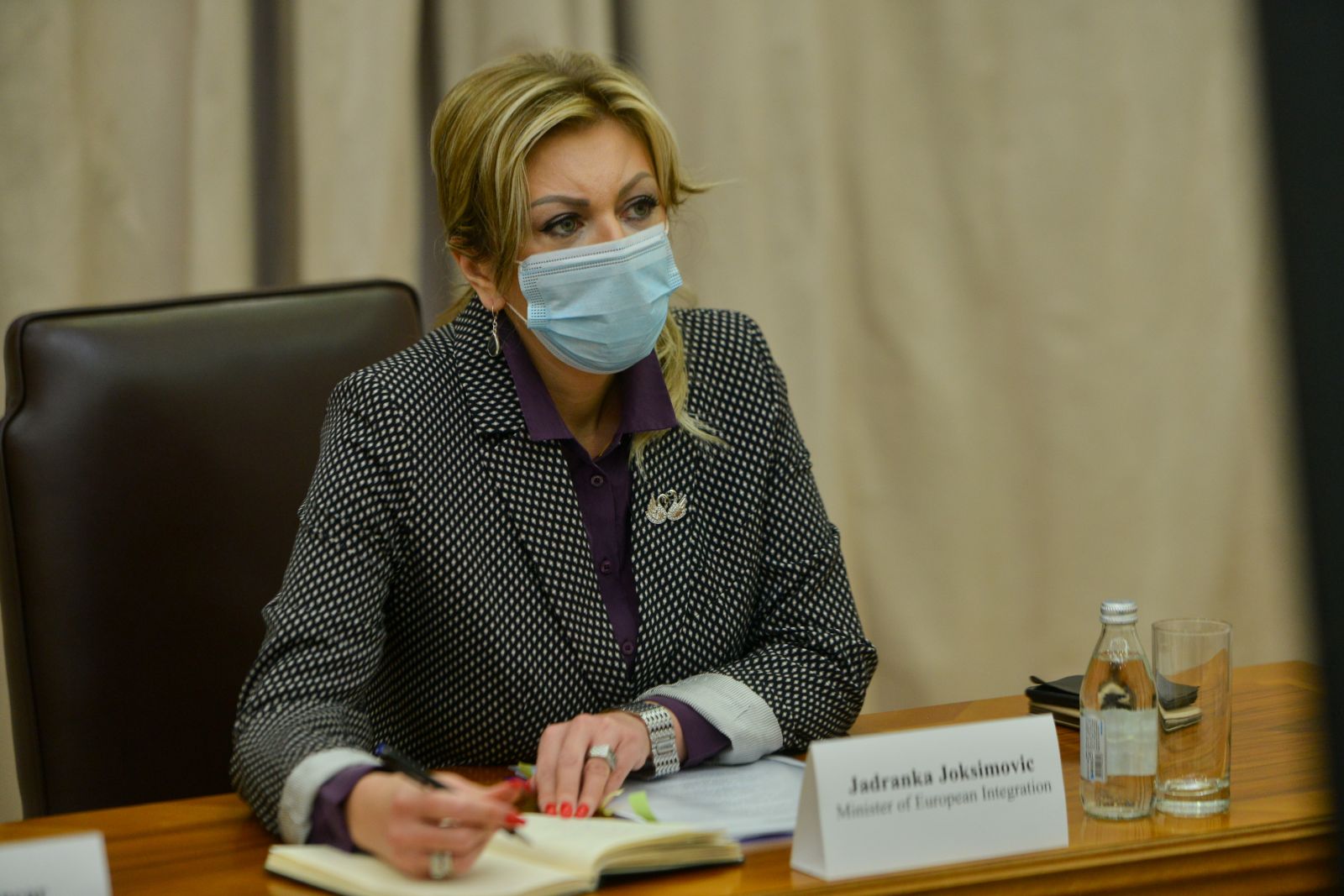 Minister of European Integration Jadranka Joksimović has talked today with Ambassador Sem Fabrizi, the Head of EU Delegation to Serbia, and Zlatibor Lončar, the Minister of Health, about the priorities of immunisation in Serbia, needs for purchasing medical equipment, and on further strengthening of healthcare capacities for the fight against the COVID-19 pandemic.
Joksimović has stressed that they have analysed additional possibilities of reallocating the funds from the EU PRO programme, whose beneficiary is the Ministry of European integration, to be used for purchasing medical equipment, refrigerators, deep freezers, minivans for transport and distribution of vaccines so as to prepare for immunisation.
Lončar has stated that the vaccine is the best response to the current epidemiological challenges, and that it is extremely important to respond to the challenges jointly, through cooperation and mutual support.
He has emphasised that Serbia was the first country in the region to secure the first doses, which enabled the beginning of immunisation.
Fabrizi has noted that now is the decisive moment in the fight against the pandemic with available vaccines, and that everyone must fight together more than ever before.
The participants of the meeting conveyed that the EU and Serbia will continue to closely cooperate, agreeing on further emergency measures to be taken, whereby the EU will provide direct emergency financial assistance, including for vaccines.
Since the outbreak of the pandemic, the European Union has been helping Serbia both financially and by providing emergency medical equipment and material.
Source: Tanjug