J. Joksimović: Bulgaria consistently supports Serbia's European integration
December 18 2020 | Belgrade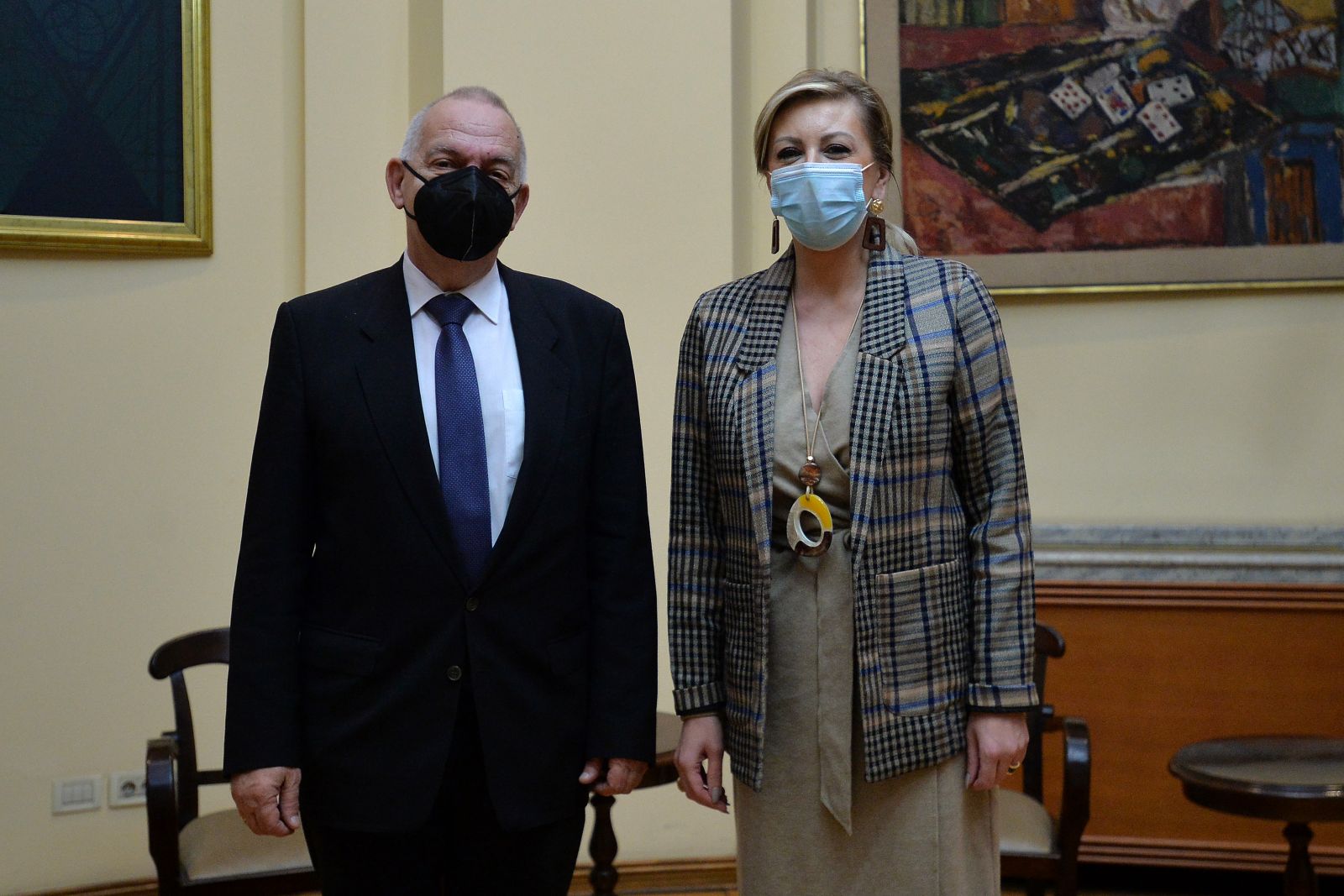 Minister of European Integration Jadranka Joksimović has received today a farewell visit from Bulgarian Ambassador Radko Vlaykov, whom she has thanked for his extraordinary personal contribution to strengthening the relations between Bulgaria and Serbia, and for a consistent and continuous support of his country to Serbia's European path.
"As our neighbour and economic and political partner, Bulgaria has consistently supported Serbia's European path. This is the crucial element of our overall excellent relations, which also contributes to stronger political cooperation and regional stability", said Joksimović.
She has stated that the Government of Serbia continues to more intensively implement all reforms stemming from the negotiation process, particularly those that contribute to Serbia's faster inclusion into EU policies.
"The rule of law, sustainable economic growth, Green Agenda, digitisation – these are all areas in which we will work for the benefit of our citizens, in accordance with the trust we received in the elections", stressed Joksimović.
Ambassador Vlaykov has expressed gratitude for the excellent cooperation achieved during his term of office in Serbia, noting that Bulgaria will continue to support Serbia's EU accession negotiations and the reforms the Government is implementing on that path.
Joksimović and Vlaykov have emphasised the importance of projects financed from the Cross-border Cooperation Programme Serbia–Bulgaria, which are intended for strengthening the capacities of local self-governments, cultural connections and tourism development.
The interlocutors have agreed that this type of cooperation, with the EU support, further improves the connections between the two peoples and creates better life for the citizens living on both sides of the border.
Source: Tanjug