J. Joksimović and Lo Cascio: Italy appreciates Serbia's constructive approach to regional cooperation
November 30 2020 | Belgrade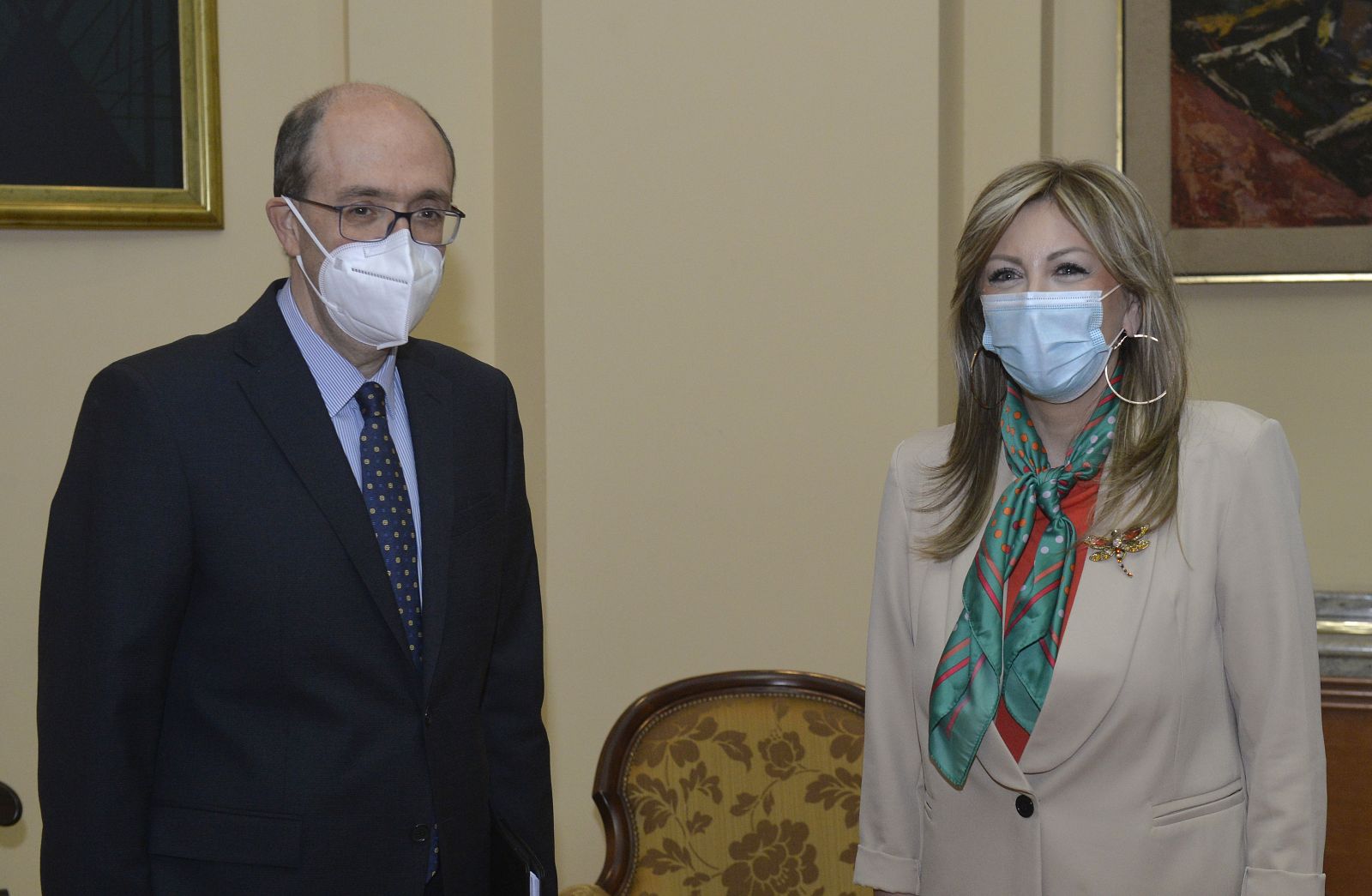 Minister of European Integration Jadranka Joksimović has talked today with Italian Ambassador Carlo Lo Cascio about Serbia's European path, current situation in the region, and bilateral relations.
They have particularly discussed the activities and measures that Serbia and Italy are undertaking in curbing the effects of the COVID-19 pandemic. Joksimović has assessed that "Serbia and Italy base their partnership on highly successful political and economic relations, along with exceptional solidarity in difficult times that have befallen the citizens and the governments of both countries".
Joksimović has emphasised that Italy's support in the continuation of Serbia's EU accession process is crucial for Serbia and its citizens, noting that the new negotiation methodology, which Serbia accepted, has been initiated precisely for the purpose of accelerating the process and ensuring a credible European future for the region.
In that regard, Joksimović has expressed her belief that holding the Intergovernmental Conference in December would be the best opportunity for Serbia to present everything it has achieved within the reform agenda and to clearly demonstrate consistency regarding its European path.
As regards relations in the region, Joksimović has noted that Serbia has invested significant political credibility in improving and intensifying regional cooperation, which is essential for the economic growth of the Western Balkans and the better life of citizens. 
Ambassador Lo Cascio has stressed that Italy's goal is a stable and prosperous Western Balkans, adding that, in this sense, Serbia's constructive role is vital for the European Union.
"Italy will continue to support Serbia's European path and to advocate additional acceleration of reforms in Serbia in areas crucial for the European integration process", stressed the Italian Ambassador.
The interlocutors have agreed that the European Union will also support a more dynamic economic growth through the Economic and Investment Plan for the Western Balkans, in order to narrow the gap between the WB countries and the EU member states.
Source: Tanjug