J. Joksimović: Serbia actively preparing for new methodology application
November 25 2020 | Belgrade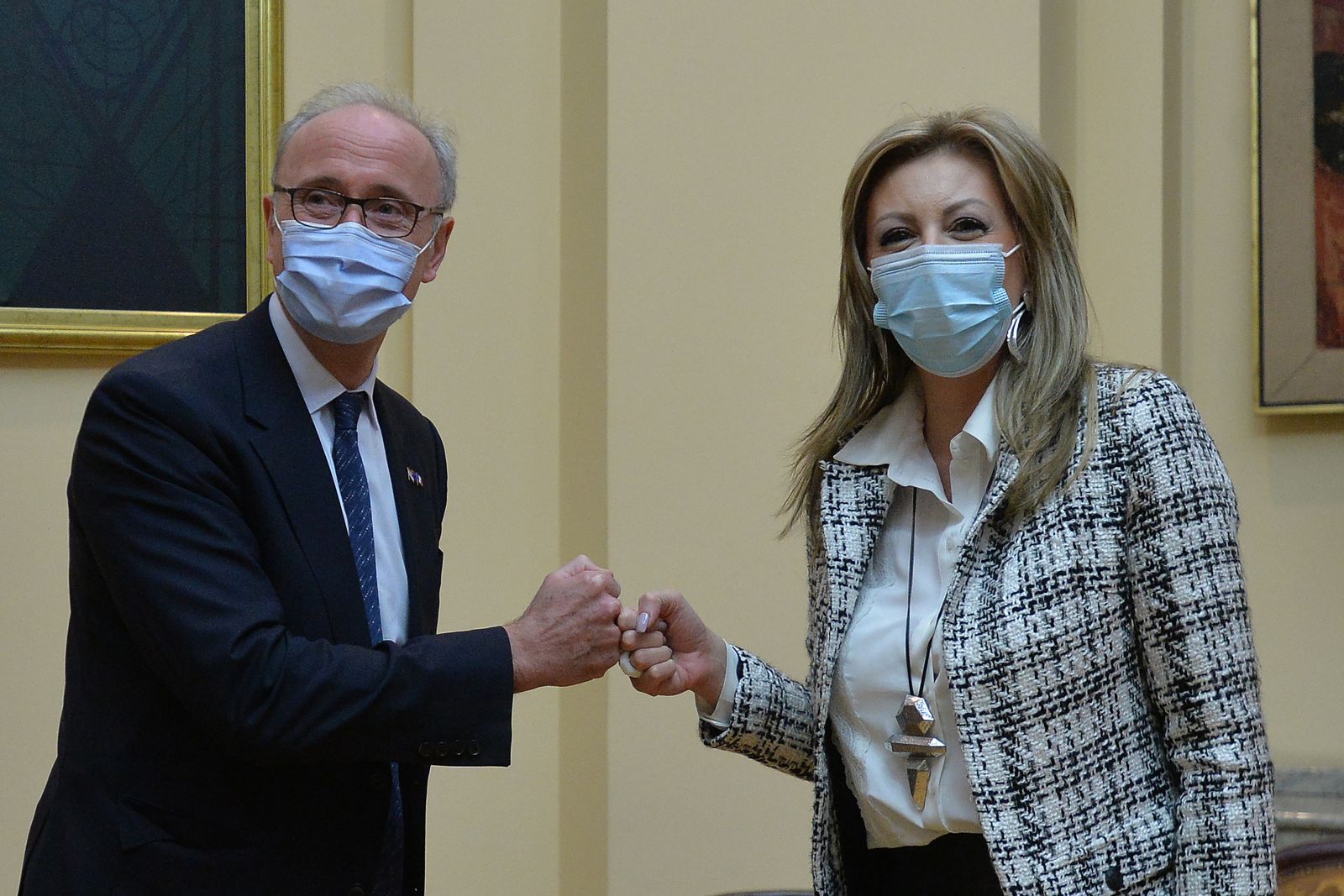 Minister of European Integration Jadranka Joksimović has met today with French Ambassador Jean-Louis Falconi, with whom she discussed Serbia's European integration process, new negotiation methodology, bilateral cooperation, and measures undertaken by the two countries to fight against the COVID-19 pandemic.
The Minister has thanked France for the strategic support and expert assistance it has been providing to Serbia in EU membership negotiations, stressing that she hopes that EU enlargement will remain on the agenda, despite the current focus on the effects of the pandemic across the world and within the EU itself.
Joksimović has informed the French Ambassador about the priorities of the new Government, pointing out its clear pro-European orientation and plans to accelerate reforms that lead Serbia towards EU membership, particularly those in the area of the rule of law, economic recovery from the effects of the pandemic, and improvement of healthcare protection, as stated in the MEI press release.
The French Ambassador has said that his country will continue to support the European perspective of Serbia, whose efforts have considerably contributed to regional stability.
He has particularly emphasised the importance of continuing the initiated reforms in the rule of law, as key reforms for further progress on the European path.
Falconi has particularly mentioned the development cooperation between France and Serbia, which will gain great impetus through an even stronger presence of French companies on the Serbian market.
The interlocutors have particularly discussed plans regarding projects within the Western Balkans Connectivity Agenda, the Green Agenda and improving the competitiveness of the Western Balkans.
Joksimović has emphasised that the holding of the Intergovernmental Conference at the political level by the end of the year would be an excellent opportunity to exchange expectations and plans regarding the application of the new methodology on Serbia's negotiation process, based on which the country is actively preparing for a politically stronger steering of a structurally adjusted negotiation process.
"It would be good if we opened some of the chapters we are prepared for, but it would be even more important if we, at least in general terms, spoke about the application of the cluster approach, because we are interested in accelerating the opening of entire clusters next year", said Joksimović.
Joksimović and Falconi have also talked about the measures both Serbia and France are taking in order to curb the effects of the COVID-19 pandemic, where they have expressed readiness to address the problems caused by the pandemic, with the support of the EU and by mutually demonstrating solidarity.
Source: Tanjug