J. Joksimović: Serbia has not been a burden to the EU during the pandemic
November 23 2020 | Belgrade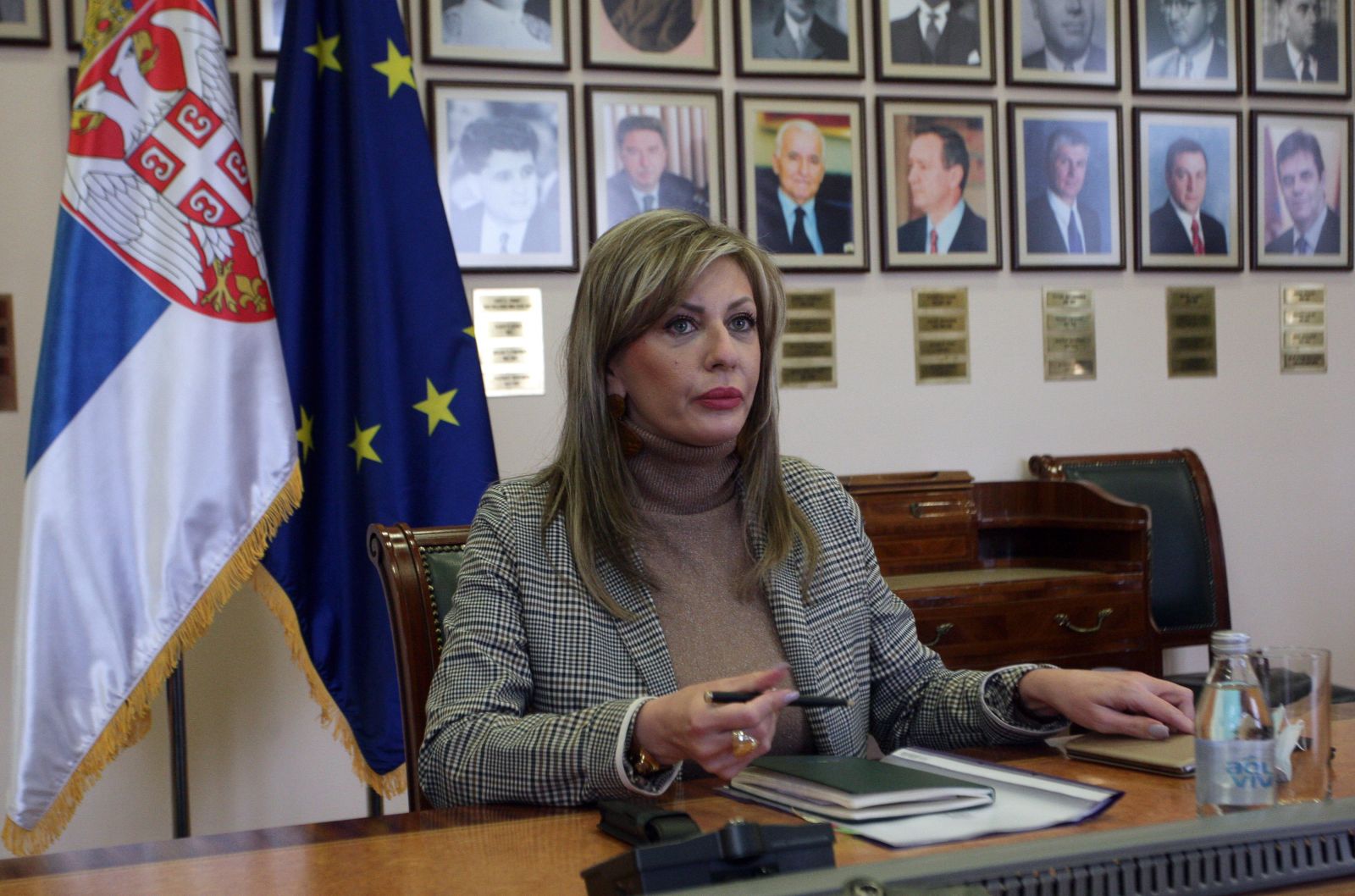 During the coronavirus pandemic, Serbia has not been a burden to the EU either in the economic sense or in the sense of security, Minister of European Integration Jadranka Joksimović has stated today.
During a panel titled 'How Europe will look after the COVID-19 crisis' organised within the online Belgrade Economic Forum, Joksimović has stressed that, during the COVID-19 crisis, Serbia has demonstrated that it can contribute, be instrumental and introduce new energy.
According to her, the EU enlargement policy in Serbia is seen as a good geo-political tool for strengthening the competitiveness of the EU and for connecting everyone, from east to west, from north to south.
"I believe it is the ideal we should all strive for. All European countries should be part of the EU", said Joksimović.
As regards the role of other countries, Joksimović has said that they have their own political and geo-political interests primarily at the Western Balkans.
Joksimović has noted that, nonetheless, there is a strong and determined focus of the EU towards the region, adding that she believes there is also commitment.
"I hope that the new negotiation methodology will show and reflect that commitment of the EU, as well as of the candidate countries", said Joksimović.
As regards Serbia, Joksimović has stated that the country has shown and is still showing a strong political will, and that it is a partner at the European continent.
"We are showing a strong political will to belong to the EU and that we have the tools to potentially give additional new energy to the EU, and I mean primarily in Southeast Europe", said Joksimović, noting that both the EU and candidate countries, including Serbia, must demonstrate greater political commitment.
"This is a task both for the EU and for us", stressed the Minister.
According to her, all strategic decisions that have recently been promoted through the portfolio of new reforms, with six strategic goals, have shown that the EU takes seriously future policies that are directed towards the future, as well as the adoption of new common policies. Joksimović has added that, in this context, she primarily refers to the capacities for the green transition and sustainability.
"We are looking forward to seeing what will happen with the European budget and how that will affect the Economic and Investment Plan for the Western Balkans. Our recovery plan, in addition to national plans, is directly dependent on the way in which the EU will find a solution for its budget", said Joksimović.
Joksimović has stressed the importance of the flexibility and capacity of the EU to adapt and respond to the COVID-19 crisis, as well as its ability to show solidarity and cohesion, as a key policy, and demonstrate that it is part of the European continent which is important for the revitalisation of the Union as a whole.
Source: Tanjug