Joksimović and Pintér: Continuation of good cooperation in EI process
November 04 2020 | Belgrade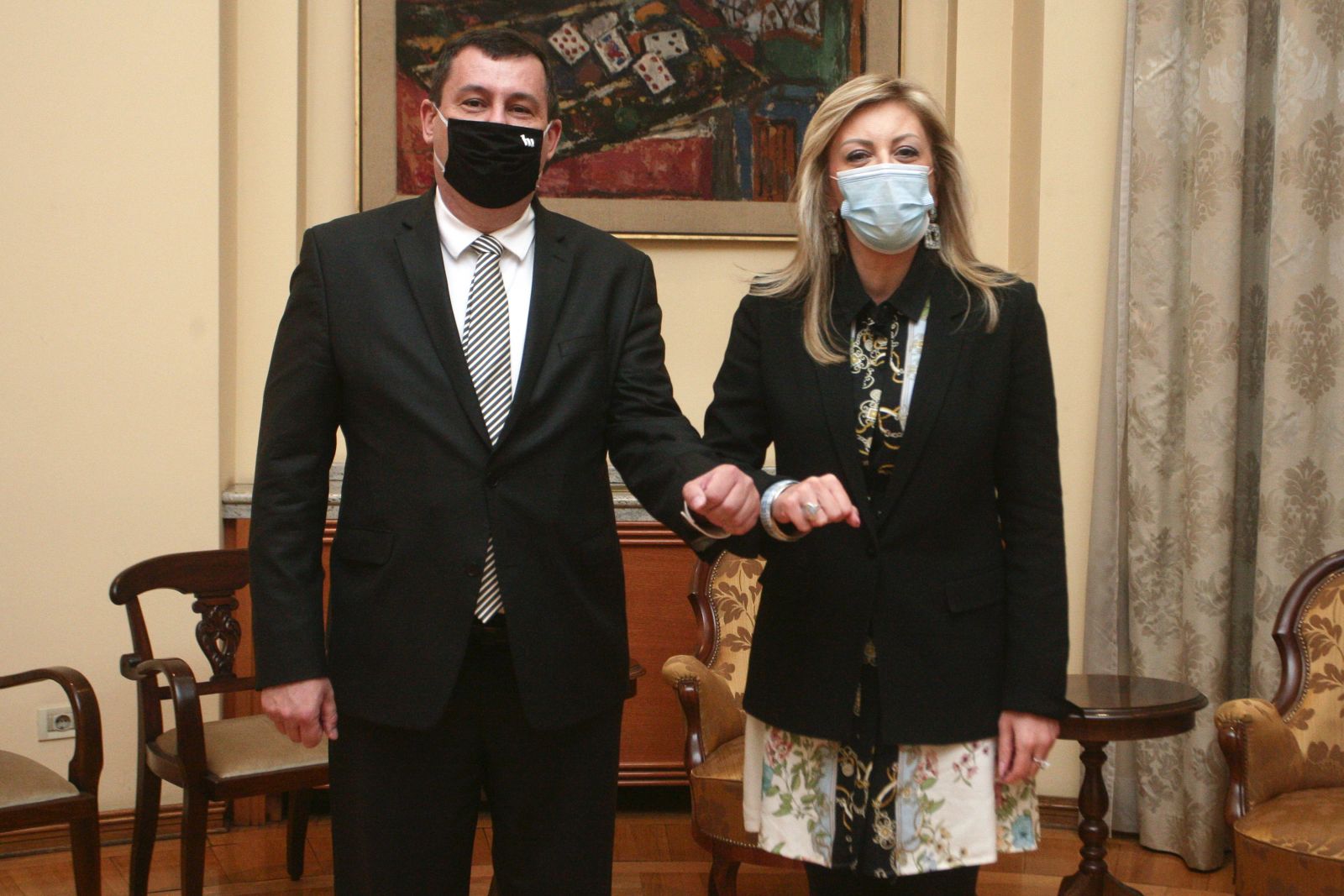 Minister of European Integration Jadranka Joksimović and Hungarian Ambassador Attila Pintér have spoken today about plans for further cooperation between the two countries regarding Serbia's European integration process, following the previous week's visit by the Hungarian Minister of Foreign Affairs and Trade, Péter Szijjártó.
Joksimović has stressed that the acceleration of reforms leading Serbia towards EU membership are one of the key goals of the new government, adding that, in that context, Hungary's continuous political and expert support is extremely important.
"Despite the effects of the pandemic on socio-economic trends, in the upcoming period, the Government will strive to actively implement the reform process", announced Joksimović, according to the MEI press release.
She has added that, according to the new negotiation methodology, the focus will be placed on meeting political criteria as well as sustainable economic development, so that the state would ensure citizens' progress in everyday life.
Joksimović has particularly underlined the great importance of the financial support the EU has so far provided to Serbia, primarily through IPA funds, adding that Serbia has expectations from the recently presented Economic and Investment Plan for the Western Balkans.
She has further noted that, by allocating these additional funds, the European Commission is providing credible and clear proof that the Western Balkans holds strategic importance for the EU.
Ambassador Pintér has confirmed that Hungary will continue to actively promote the cooperation between the two countries and contribute to Serbia's progress towards the EU.He has emphasised that Hungary supports the opening of new chapters in negotiations between the EU and Serbia, believing it is the way to give impetus to the overall reform process in Serbia.
The interlocutors have agreed that it would be important for the Intergovernmental Conference to be held, where, in line with the new methodology Serbia accepted, expectations and plans for the accession process in the following year would be exchanged at a high political level.
In addition, Joksimović and Pintér have discussed the results of the previous cross-border cooperation between Serbia and Hungary, financed by the EU.
They have concluded that this cooperation enabled many institutions from border regions to implement numerous projects for the purpose of improving the quality of life of local communities and contributing to a more balanced regional development in both countries.
Source: Tanjug