J. Joksimović: DFC will contribute to overall development cooperation
September 22 2020 | Belgrade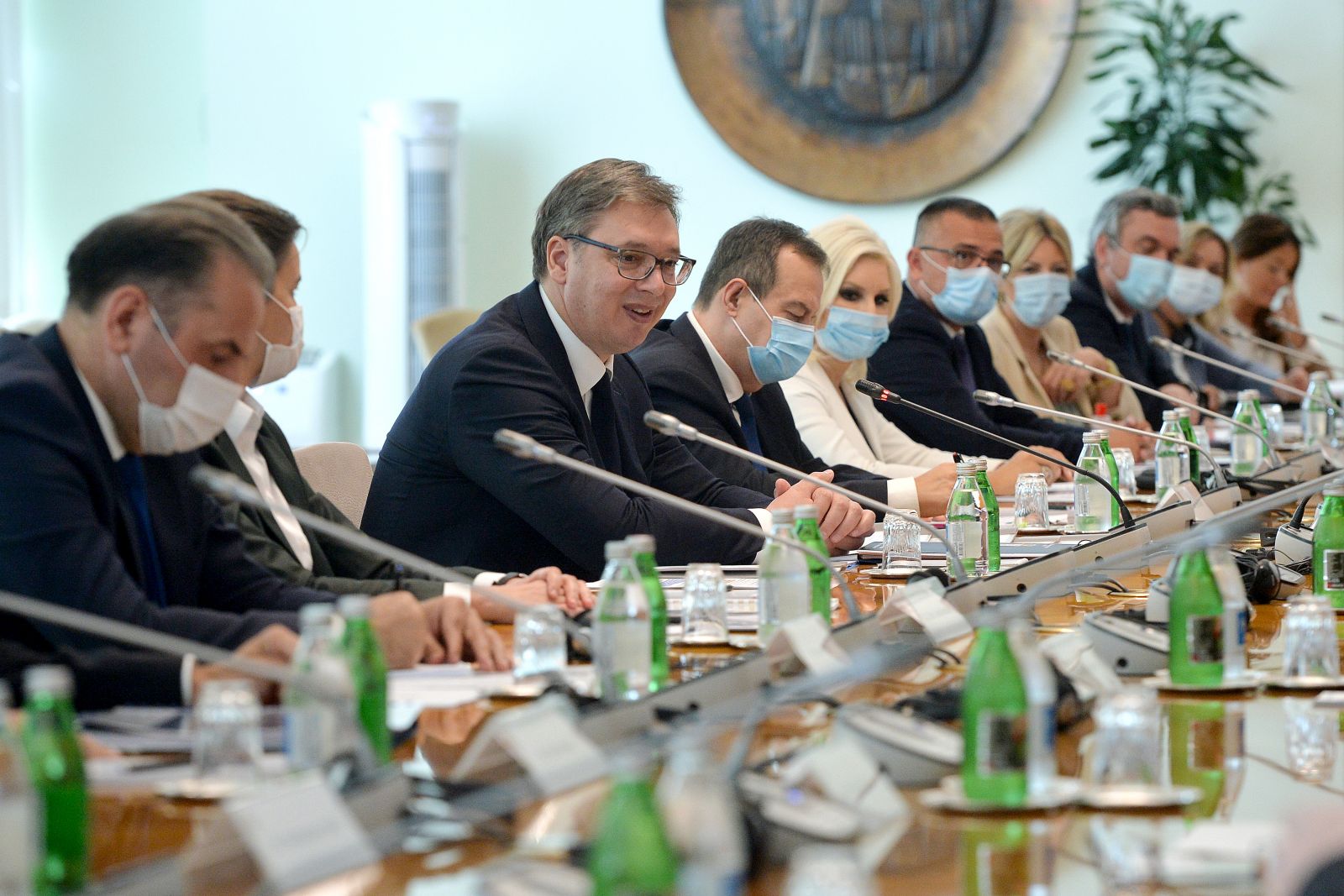 Minister of European Integration and Coordinator of Development Assistance Jadranka Joksimović has stated today that the establishment of the US International Development Finance Corporation office in Belgrade is a major step in raising the overall development cooperation with the US onto a higher level.
She has added that it will influence the scope and the type of projects, cooperation arrangements and areas in which assistance will be realised in the upcoming period, which will certainly contribute to further development of the overall relations between the US and Serbia.
Today, Joksimović has attended a plenary meeting that Serbian President Aleksandar Vučić and Prime Minister Ana Brnabić had with Special US Presidential Envoy for Serbia and Kosovo Peace Negotiations Richard Grenell and Chief Executive Officer of the new U.S. International Development Finance Corporation (DFC) Adam Boehler. 
"Today's meeting was an excellent opportunity to talk with the representatives of the Corporation about priority projects that can be realised through funds and investments from the United States of America, as well as about broadening the cooperation that has successfully been realised for the past two decades with the United States Agency for International Development – USAID," said the Minister.
According to her, through the United States Agency for International Development – USAID, the US has so far provided significant assistance to small and medium-sized enterprises and for the development of entrepreneurship, improvement of the competitiveness of agricultural producers, more efficient work of the public administration, improvement of the business environment, and for reforms in the areas of judiciary and fight against corruption.
"In the future, it is particularly important that we clearly and effectively coordinate all available development funds, from EU funds to bilateral development programmes, so that we would realise large regionally important projects in the best and the fastest way possible and further promote the private sector with a goal to improve and raise the quality of life of all citizens of Serbia and the region," assessed the Minister.
Source: Tanjug