Joksimović and Plug: Reforms stemming from the EU integration process – a priority
August 28 2020 | Belgrade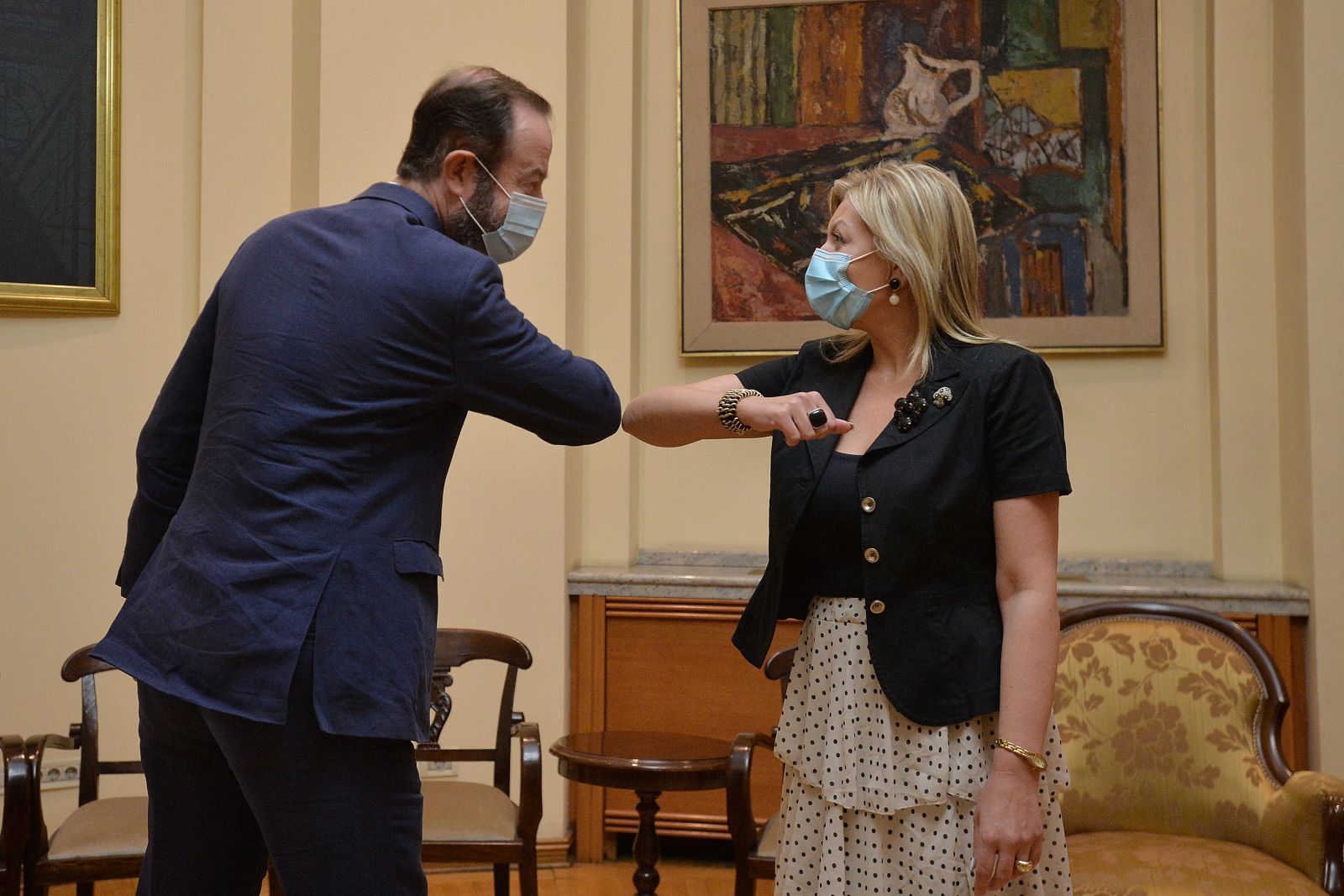 Minister of European Integration Jadranka Joksimović has spoken today with the Dutch Ambassador to Serbia, Gilles Beschoor Plug, about Serbia's European integration process, bilateral cooperation as well as socio-economic effects and the ways in which the EU, the Western Balkans and Serbia are facing the effects of the current pandemic.
Joksimović has emphasised that Serbia will continue to consistently implement all reforms necessary for joining the European Union, stressing that a large percentage of citizens supported such a policy at the recently held elections 
The Minister has underlined that the Government of Serbia has always diligently followed sometimes very strict recommendations regarding the EU accession process given by the Netherlands, as an important political and economic partner of Serbia. 
"Serbia remains firmly committed to the EU accession process, and I expect that in the following period, together with our European partners, we will work on accelerating the pace of the process through devoted work on comprehensive reforms," said Joksimović.
She has informed Plug about Serbia's current activities regarding European integration, stressing that, during Germany's EU Council presidency, Serbia will present to the EU member states the progress it has achieved in realising the revised actions plans in the area of the rule of law related to chapters 23 and 24. 
Joksimović has conveyed expectations that, by the end of the year, Serbia could open some of the five prepared negotiation chapters. 
Ambassador Plug has expressed the Netherlands' position, which entails that the opening of chapters depends on the level of criteria fulfilment, stressing the importance of intensive reforms in the area of the rule of law and economy as particularly important for the citizens and the development of the society.
He has underlined that the efforts through which Serbia is contributing to the stability of the region are extremely important to the European Union and its member states.
The interlocutors have also spoken about the implementation of the new methodology and the ways in which it can valorise the already achieved progress and impact the valorisation of the already opened chapters within individual clusters.
In that sense, Joksimović has expressed her expectation that the European Commission will soon develop a plan for the implementation of the new methodology.
With regard to the fight against COVID-19, the interlocutors have agreed that the solidarity the European Union demonstrated towards Serbia, as well as the solidarity Serbia demonstrated towards the most affected EU member states, has shown the importance of a joint strategic response in such situations and that together we can more efficiently tackle the effects this pandemic has had on people's health and on societies as a whole. 
Source: Tanjug