J. Joksimović: Serbia and EU both passed the test of solidarity
May 08 2020 | Belgrade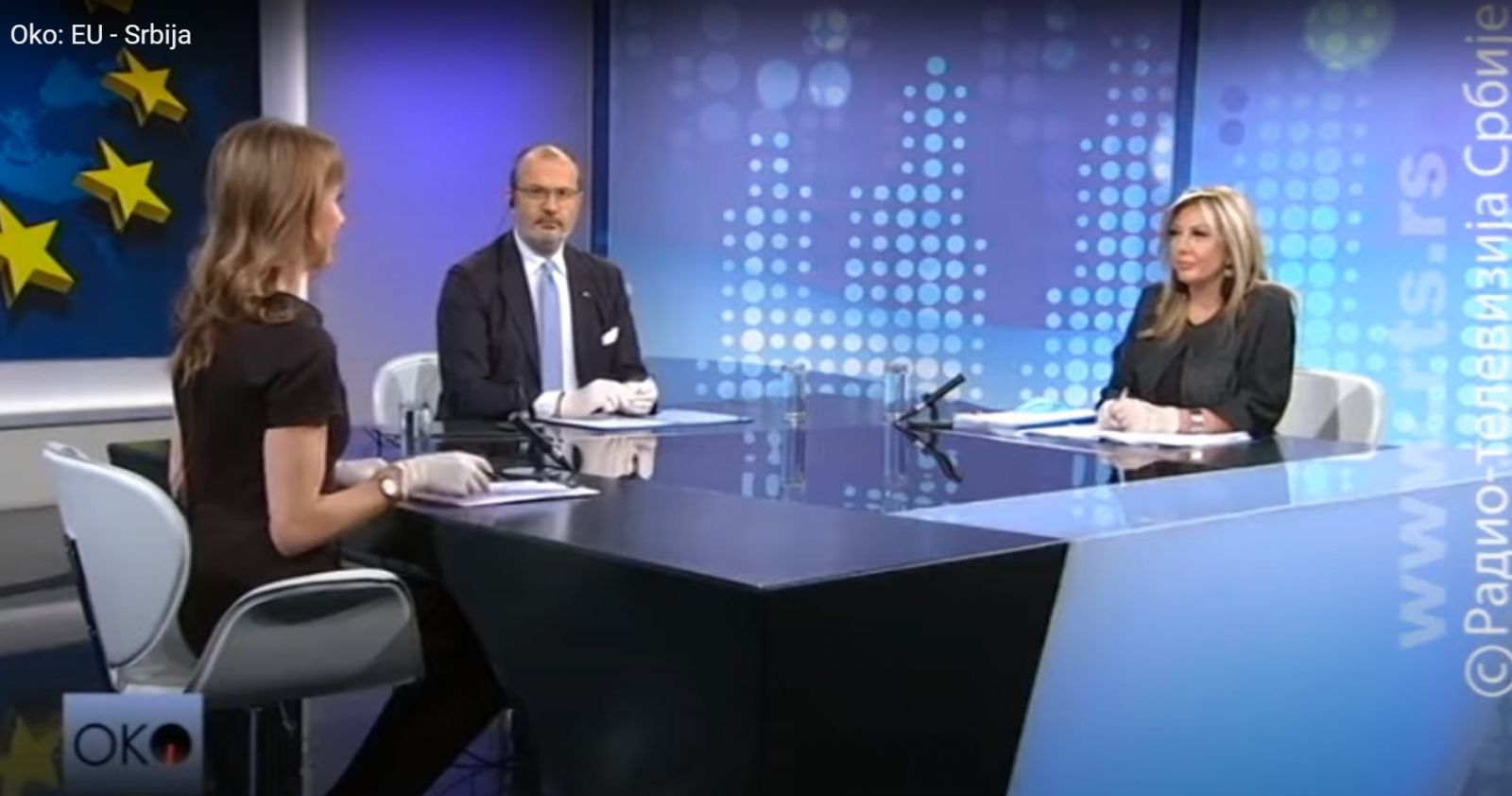 Serbia and the European Union have shown mutual solidarity in facing the coronavirus pandemic, and now they need to make joint efforts towards economic recovery, stated Minister of European Integration Jadranka Joksimović.
As a guest of RTS's show Oko, Joksimović has said that the coronavirus pandemic was a test for everything, primarily for the systems of each EU member state and their preparedness or unpreparedness to face such problems, a test of solidarity within the Union itself and a test of solidarity between the EU and the Western Balkans.
"Nonetheless, we have passed the test of our relations and we continue to cooperate, pursuing strategically improved relations", stated Joksimović.
She has emphasised that Serbia and the EU are not ad hoc partners, but continuous, systemic and lasting partners.
"Our relations are the relations of strategic partnership, also based on a contractual relation", stated Joksimović, adding that Serbia has successfully faced the pandemic through real reforms – not cosmetic ones – which it has implemented with the EU's support.
Asked to comment on the criticism regarding the EU's support to Serbia at the beginning of the epidemic and the assistance Serbia received from China and Russia, Joksimović has said that Serbia, as a serious country, should not measure who provided assistance and how much, adding that, in times of a pandemic, everyone must help everyone as much as possible.
She has noted that the state of emergency was declared in Serbia on 15 March, and that, already on 20 March, the first EUR 7.9 million of EU assistance were signed, emphasising that the EU reacted promptly to Serbia's initiative put forward to Enlargement Commissioner Olivér Várhelyi.
She has also recalled that, immediately upon Serbia's initiative, the EU granted the reallocation of EUR 93.4 million from EU funds, of which EUR 15 million for immediate procurement of medical equipment in Serbia.
She has added that EUR 78 million has been allocated for the post-pandemic economic recovery.
Joksimović has said that the assistance Serbia sent to the region and Italy was recognised at the recent EU–WB Summit."We are the only country from the region that is part of 'Team Europe'; we participated in the donors' conference and donated EUR 2 million for the vaccine", said Joksimović.
She has also added that Serbia has five chapters ready for opening and that she expects that new chapters will be opened by the end of the Croatian EU presidency.
Source: Tanjug