Joksimović and Edtstadler: Summit – an opportunity for a clear signal to the WB
May 04 2020 | Belgrade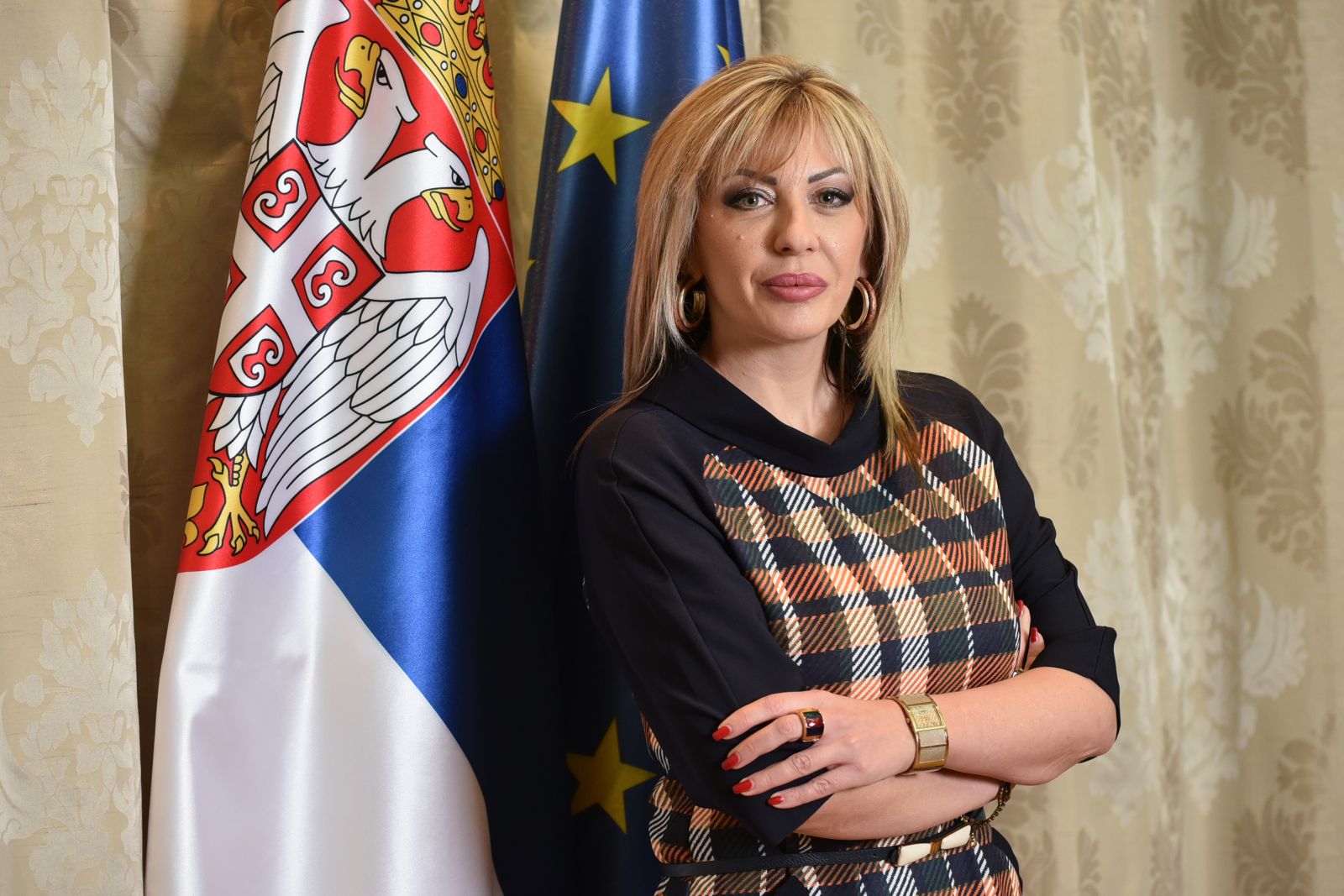 Minister of European Integration Jadranka Joksimović has spoken over the phone with Karoline Edtstadler, the Austrian Federal Minister for the EU and Constitution, about the upcoming video-Summit of the EU–WB leaders, bilateral cooperation of the two countries, Austria's support to Serbia's European integration, and about preparations for the reduction of measures in both countries following the crisis caused by the COVID-19 pandemic.
The interlocutors have exchanged positions and opinions on key aspects of the upcoming Summit at the highest level – primarily in the context of the announced European Commission Communication and declaration that aim at helping in tackling the effects of the COVID-19 pandemic, encouraging the socio-economic recovery of the region, and emphasising the importance of a joint European response to the current crisis.
According to the Ministry of European Integration, Joksimović has stressed that Serbia sincerely appreciates the support Austria has been providing to Serbia and the region in the European integration process, emphasising that the pandemic has shown that Serbia has achieved a significant level of progress.
"Through numerous examples, Serbia has proven to be a credible partner of the EU, and that it can successfully contribute to the development of key European policies and the EU's joint response and action regarding various crises", underlined Joksimović.
As regards the Summit of EU–WB leaders, Joksimović has expressed her expectation that the EU will recognise the progress made by Serbia and the region, and support the continuation of the reform process, as well as that it will continue to invest in the region to support and contribute to the overall recovery.
The Minister has said that, in that regard, an important signal from the European Commission is also the announced Economic and Investment Package for sustainable development of the region, whose details will be known by the end of the year.
Edtstadler has presented Austria's clear position of support to the Western Balkans, emphasising that the fact that the Summit has not been postponed or cancelled shows the EU's readiness to keep the Western Balkans in its focus.
She has stressed that Serbia and the region have Austria's support on their paths towards full EU membership, adding that Austria will continue to strongly support and promote a credible EU enlargement policy and the integration of the Western Balkans.
Joksimović and Edtstadler have agreed that the EU–WB Summit will be a unique opportunity to demonstrate joint readiness to improve cooperation regarding key issues and to enable a dynamic accession process along with a comprehensive EU package of economic incentives.
Source: Tanjug