J. Joksimović: Commissioner Várhelyi granted Serbia EUR 94 million of reallocated IPA funds
March 25 2020 | Belgrade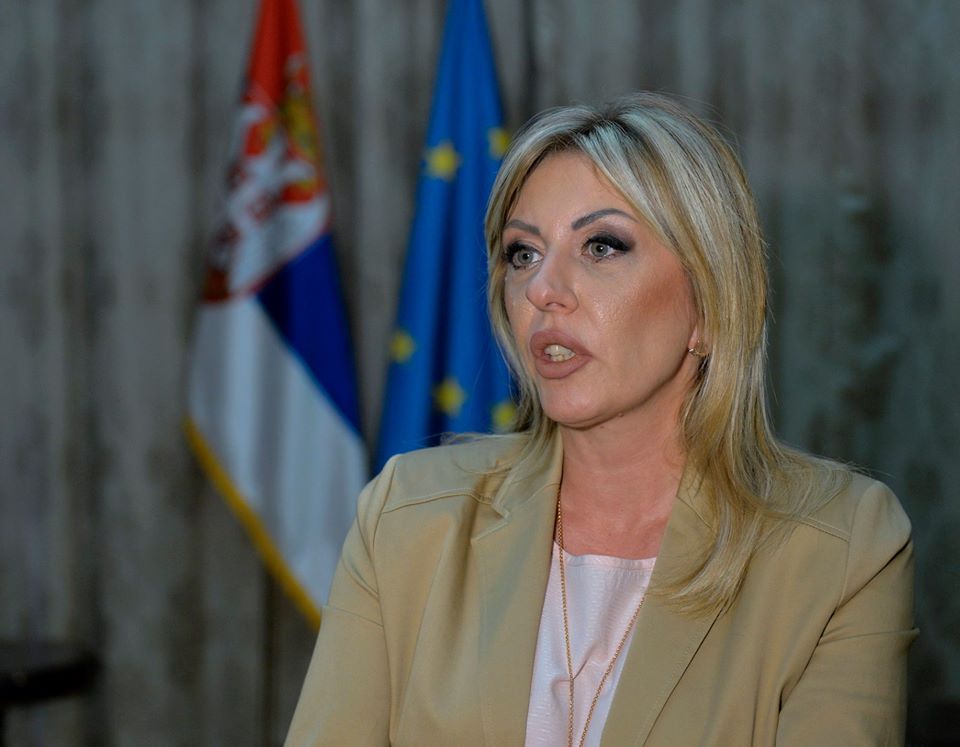 Minister of European Integration Jadranka Joksimović has stated that the European Commission will approve the reallocation of IPA funds for Serbia and ongoing projects, worth 94 million EUR, for the purpose of supporting the health system in order to prevent further spread of the coronavirus.
A letter received by Joksimović from the Commissioner for Neighbourhood Policy and Enlargement, Olivér Várhelyi, notes that the Commissioner gave instructions to his service to, with approval of the Government of the Republic of Serbia, free up approximately EUR 94 million from current projects, as well as projects from IPA funds that have not been realised so far.
According to the Ministry of European Integration, per item this means EUR 15 million for emergency needs from current programs and contracts with UNDP and UNOPS.
Furthermore, as it has been stressed, the possibility of using additional EUR 21 million from the European Integration Support Programme has also been taken into consideration.
In his letter, the Commissioner also indicated the possibility of providing additional support in agreement with the Government of the Republic of Serbia by reallocating funds in the amount of EUR 57.6 million intended for the realisation of projects whose implementation had not yet begun for the purpose of supporting the health system and overcoming socio-economic consequences.  
"I would like to thank the Commissioner for the efficient and swift response of the European Commission, which has understood our messages requesting the provision of emergency support through reallocation of a part of the funds from current programmes and contracts amounting to approximately EUR 94 million and using the unspent funds to support the health system in preventing further spread of the coronavirus", indicated Joksimović.
According to the Minister, she has been in personal contact with the Commissioner and will continue discussions with him, suggesting how to make the most of available resources in responding to the key, existential needs of Serbian citizens and economy.
As recalled in the statement, on 16 March, Joksimović sent an official letter to Commissioner Olivér Várhelyi requesting that the EU allow the reallocation of unspent funds from the Instrument for Pre-Accession Assistance (IPA) in order to take measures to prevent and combat the effects of the coronavirus epidemic in Serbia.
In a response received today, Commissioner Várhelyi informed Joksimović of the activities undertaken by the European Commission and the EU Delegation to Serbia for the purpose of providing timely and comprehensive support to the efforts of the Government of the Republic of Serbia in an attempt to stop the spread of the coronavirus.
The Commissioner informed Joksimović that the European Commission was in contact with international financial institutions in order to address the needs of the private sector, which was suffering exceptional consequences from the COVID-19 pandemic, by pooling all available resources.
Source: Tanjug