J. Joksimović: I expect additional EU support for Serbia
March 24 2020 | Belgrade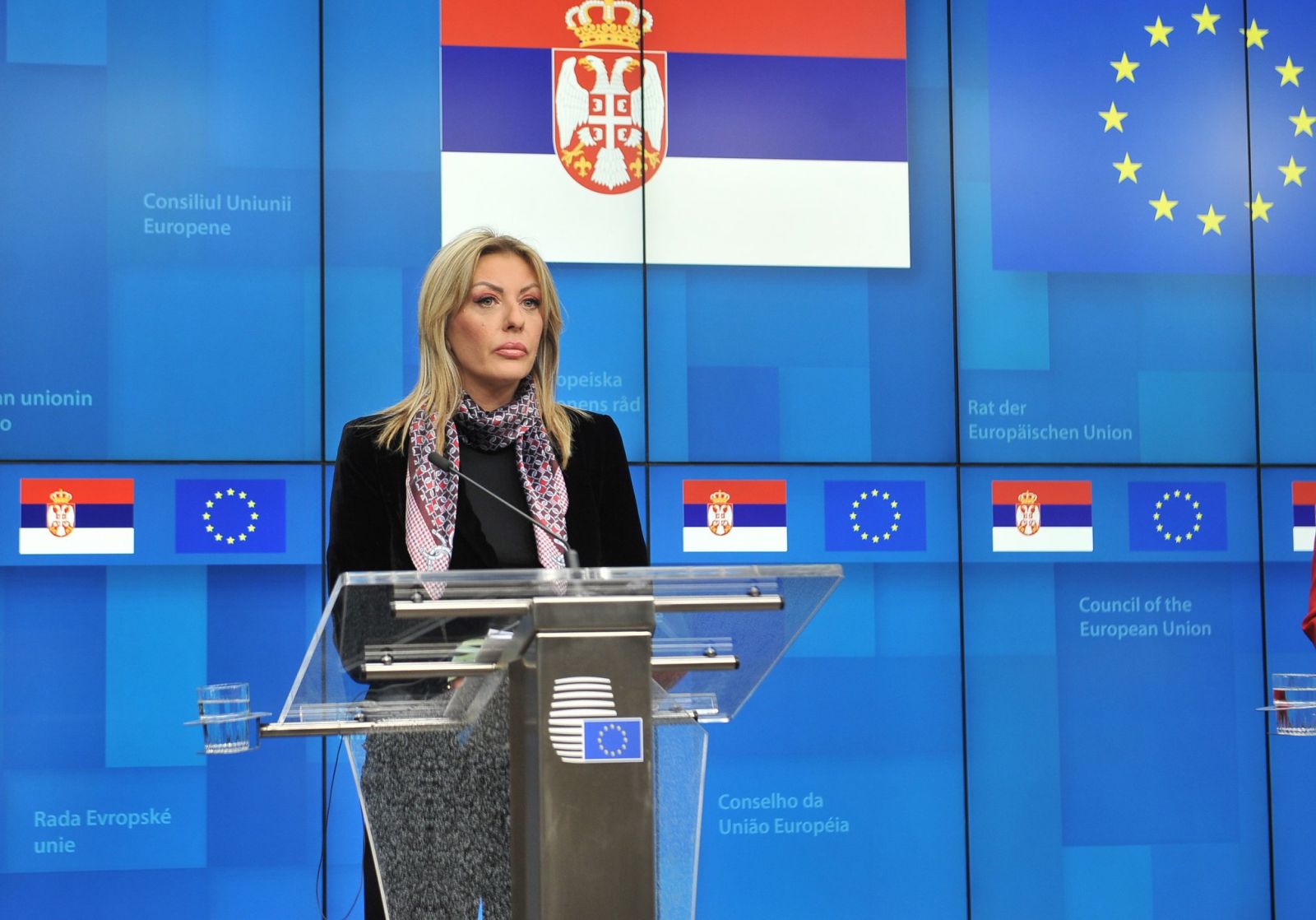 Minister of European Integration Jadranka Joksimović has welcomed messages jointly sent by David McAllister, the Chair of the European Parliament Committee on Foreign Policy, Thomas Tobe, the Chair of the Committee on Development, and Johan Van Overtveldt, the Chair of the Parliamentary Committee on Budgets, to Josep Borrell, the High Representative of the Union for Foreign Affairs and Security Policy and Vice-President of the European Commission, as well as to the competent commissioners: Commissioner for Budget and Administration Johannes Hahn, Commissioner for Crisis Management Janez Lenarčič, Commissioner for Neighbourhood Policy and Enlargement Olivér Várhelyi and Commissioner for International Partnerships Jutta Urpilainen. The letter states that Member States, as well as candidates and potential candidates in the immediate neighbourhood, will be able to tackle one of the greatest challenges in modern history only through full solidarity and the pooling of efforts and all resources in Europe. In this regard, Minister Joksimović has expressed her hope that the European Commission will respond with concrete measures in order to provide additional financial support to both Serbia and others in the WB, both for the purposes of combatting the pandemic and the huge efforts that will be necessary for economic and social recovery after the pandemic.
"I especially welcome and emphasise their call to the EC to not allow measures taken by the EU, in particular the procedure for approving exports of medical equipment from the European Union, to adversely affect the ability of our country and other negotiating countries to successfully confront the pandemic," indicated Joksimović.
The chairs of the aforementioned committees called on the European Commission to inform the European Parliament of any additional financial measures that the European Commission would provide as assistance to third countries, and in this regard, above all, of measures to strengthen the capacities of these countries' health systems and for overcoming socio-economic consequences.In support of the activities undertaken by the European Commission to support these countries from IPA funds, EU programmes and the EU Civil Protection Mechanism, the chairs of these committees supported the proposal that the EU Solidarity Fund be used in the event of a threat to general public health."It is particularly significant that they pointed out that financing such measures should entail additional resources, not only the reallocation of existing ones, which could slow down reforms and other activities undergoing implementation," stressed Joksimović.
Source: Tanjug