Development cooperation continues between the Serbian Government and the UN Country Team
March 11 2020 | Belgrade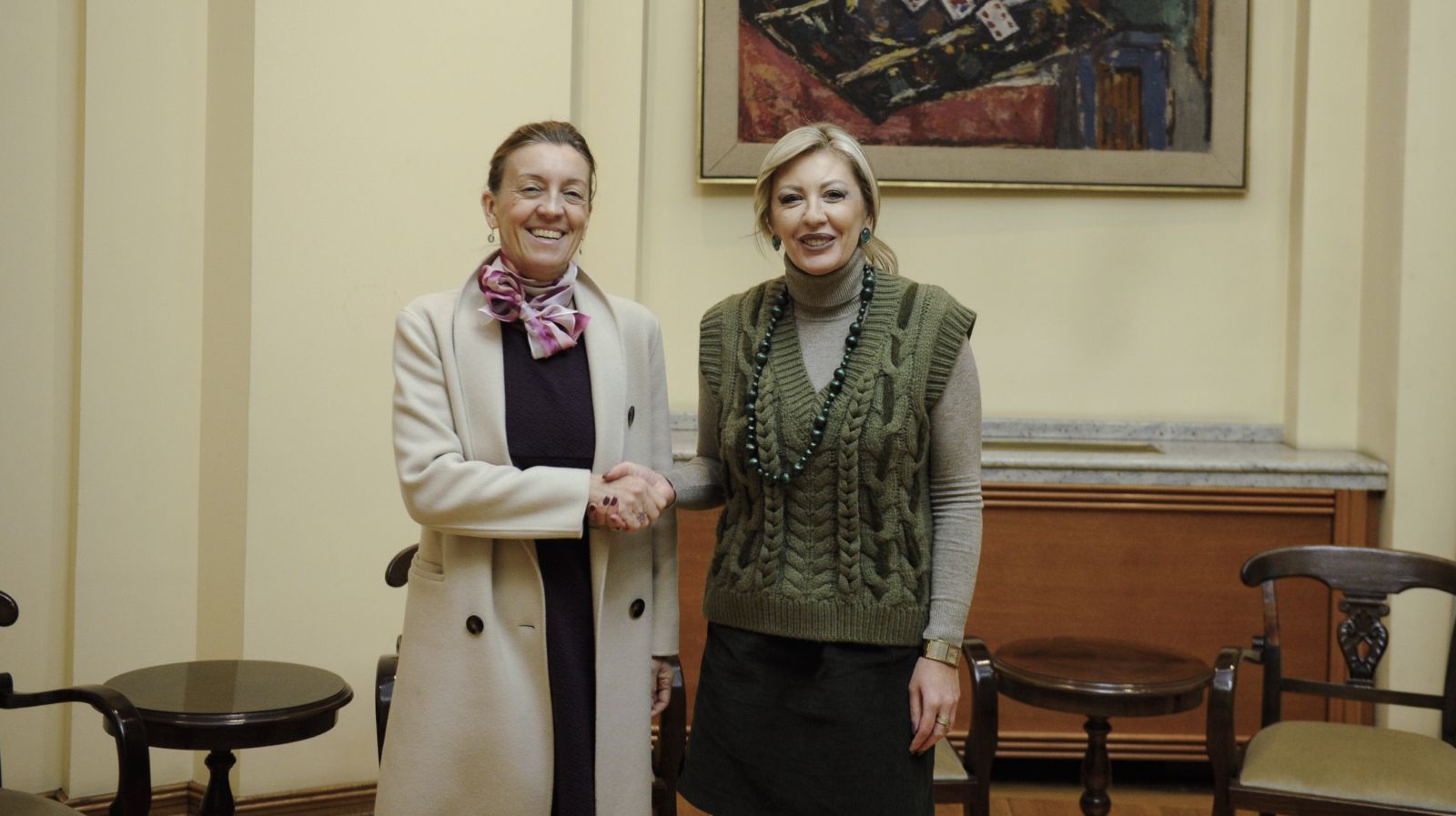 Minister of European Integration Jadranka Joksimović and United Nations Resident Coordinator in Serbia Françoise Jacob have met today to continue and concretise the talks initiated at the beginning of the year regarding cooperation arrangements for the period 2021–2025 and future support of the United Nations Country Team in the Republic of Serbia.
Joksimović has emphasised the importance of UN agencies' expertise and experience in numerous areas, particularly in the area of human rights, healthcare, matters of the widest social inclusion, gender equality, migration etc.
Noting that, during the preparation of the document "Partnership for development: international assistance priorities for the period until 2025", special attention was devoted to areas that are part of the implementation of sustainable development goals and the 2030 UN Agenda, the Minister has stressed that in this way the Government of Serbia clearly shows in which areas it recognises the importance of cooperation with international partners, including UN agencies, which creates bases for greater effects and impact of their assistance.
Jacob has conveyed that she is satisfied with the open and proactive approach Serbian institutions have undertaken in order to identify key development priorities in the upcoming period. She has added that, in the forthcoming period, the UN Country Team in Serbia will actively work with national institutions on the preparation of the agreed Cooperation Framework that will define specific areas of cooperation with Serbian institutions in terms of implementing reforms that are important for the European integration process and for the achievement of the sustainable development policy in the Republic of Serbia. In that sense, Jacob has thanked the Ministry of European Integration for the support it has been providing to the UN Country Team in Serbia in the implementation of their activities and has stressed the importance of proactive participation of other ministries and institutions in the preparation of the new Cooperation Framework.
Source: Tanjug
https://youtu.be/mrYInjq6d4c