Workshop on public speaking and skills for communicating the EU
February 24 2020 | Belgrade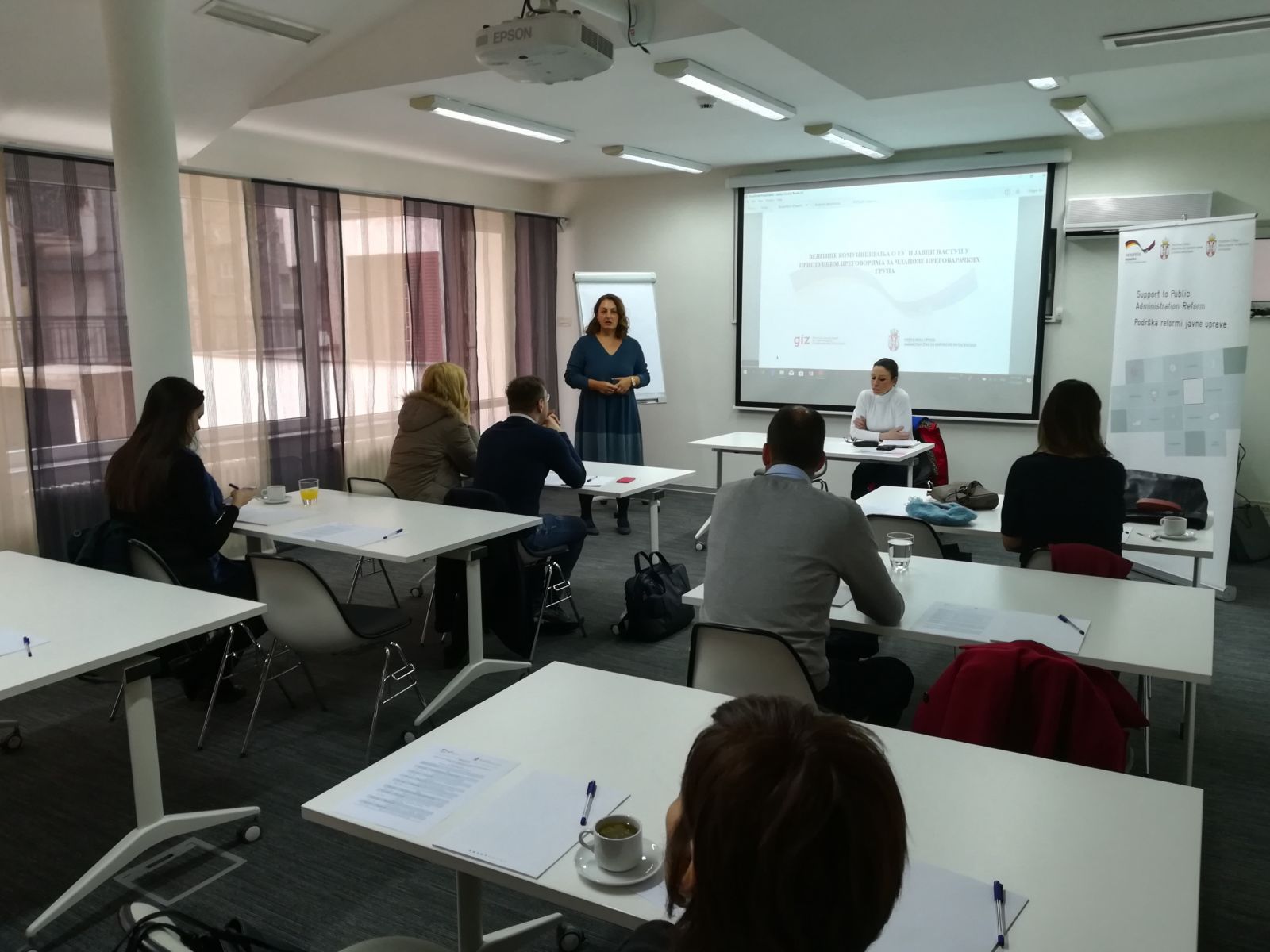 The Ministry of European Integration, in cooperation with the German Organization for International Cooperation (GIZ), and within the project 'Support to the Public Administration Reform in Serbia', has organised a two-day workshop "Skills for communicating the EU and public speaking in accession negotiations for members of negotiating groups".
The main goal of the workshop is for participants in the EU accession process to learn new and improve existing skills and capacities, and to learn various ways of communicating with EU institutions, relevant groups and the public. Participants will have the opportunity to get acquainted with modern media trends and improve the skills of proper public speaking and managing communication effects.
The workshop is attended by the representatives of the Ministry of European Integration.