J. Joksimović: It is important that we continue on the European path, we will decide according to which methodology
February 21 2020 | Belgrade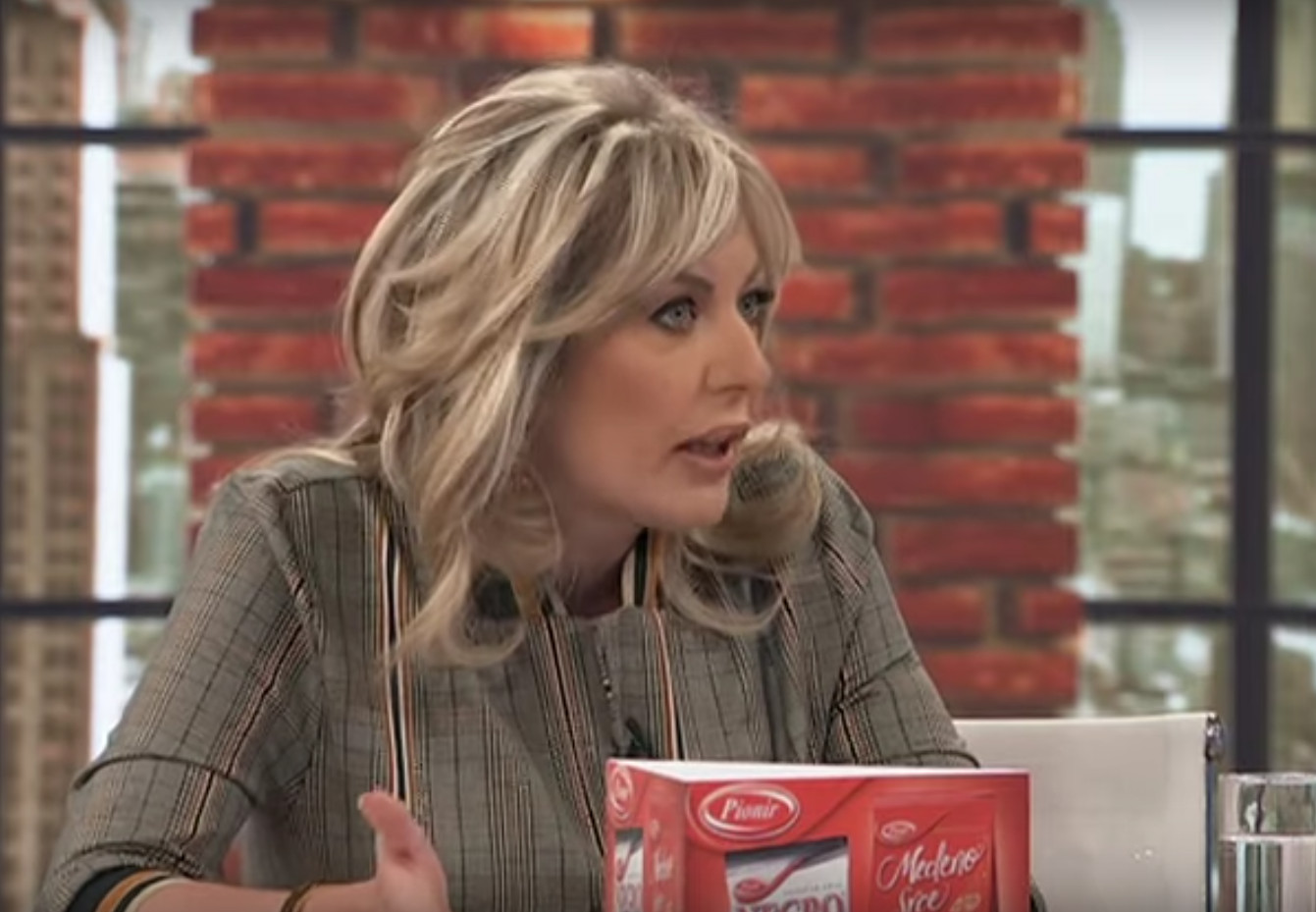 "For Serbia, the new methodology – if we decide to implement it, is not bad, but it is not particularly better either, said Minister of European Integration Jadranka Joksimović. "It (the new methodology) leads to the artificial equalisation of the region, but we are not complaining about that," said the Minister.   
As a guest on TV Pink, Joksimović has emphasised that Serbia is already negotiating according to a very difficult and rigid methodology, specifying that Serbia is the only negotiating country that had to start negotiations with the most difficult chapters in the area of the rule of law - 23 and 24 and, in Serbia's case, Chapter 35, which refers to the monitoring of the normalisation of relations between Belgrade and Pristina.  
 "We cannot open any other chapter unless a progress report shows the Member States that there is progress in those chapters. It is a very conditional methodology that has therefore resulted in a slower process for us than it should realistically be", said Joksimović.   
According to her, the new methodology was first created at the initiative of France, after which certain other countries provided their own initiatives, so all these initiatives were formulated into a new methodology presented by the European Commission.   
"Even if we accept the methodology we will not lose much, this is what I can and may say after six years, that the new methodology artificially equalises the region. We should not complain, we have the greatest responsibilities and the most are expected from us", said the Minister.   
She has also stressed that Serbia does not have a problem with anyone in the region moving forward, emphasising that it just wants a realistic and objective approach to be maintained with regard to Serbia's progress.   
Stating that many do not like the fact that Serbia has significantly progressed compared to the rest of the region, Joksimović has stated that when you are the largest in one region, you also have more obligations.   
"That is why we do not have a negative attitude towards others, we support everyone else moving forward and that is our obligation as the leading state in the region", indicated Joksimović.  
Joksimović has stated that as soon as the story concerning the new methodology appeared, a narrative surfaced indicating that some in the region could quickly overtake Serbia.   
"So what? Let us see who is bringing a false game into the region that is already fragile. We should not accept this kind of false competition, let everyone advance, let them overtake us, this is not a problem for us, we will not build bad relations on the issue of European integration", highlighted the Minister.   
Talking about the proposed sanctions under the new methodology, Joksimović has said that that is exactly what she does not like.    As she has explained, there are already suspensive mechanisms for Serbia - if no progress is achieved in a particular area, Serbia will not open new chapters.   
"The mere fact that one cannot make further progress is enough, what does this methodological return to the beginning of the process mean. Personally, I have reservations about this model, but certain EU countries wanted it in order to have stronger political steering over the process", stated Joksimović.   
She has added that if it is so, then the real topic should be EU member states that have gained significant benefits through EU membership, and if their situation in certain areas deteriorates, they should be subjected to this kind of sanctions.   
"We, as a candidate country, do not influence European policies, the decision-making process and that is why I think that this option is too strict, however, we will not run away from it either. Serbia has shown that it can negotiate according to the most difficult methodologies and, as far as I am concerned, we can accept it", said the Minister.   
In any case, whether Serbia will continue European integration according to the new or old methodology will be agreed within the Government and with President Vučić, conveyed Joksimović.   
Citing President Aleksandar Vučić and Prime Minister Ana Brnabić saying that they liked some elements of the new methodology, Joksimović has stated that there are elements for which she can agree, but that her role as Minister of European Integration is to say in an analytical and professional way what that would mean for Serbia's process, adding, that in order to do so, they also have to hear the opinion of member states so as to apply it to Serbia's process.   
"I agree that, in principle, we should not be negative about this methodology, but we should carefully analyse it because it is a tedious and time-consuming job for the whole society and I would not like to reduce the range of what we have already done", stated Joksimović.   
Responding to comments that "only 18 chapters in Serbia's European integration" have been opened so far, Joksimović has pointed out that she does not agree that it is "only", stressing that she as the Minister of European integration will not allow this kind of underestimation, particularly since she knows how difficult the conditions have been for Serbia on its path towards the EU.   
She has also said that there is a negative atmosphere in the EU in terms of enlargement and that the current situation is not the same as it was 10-15 years ago when a number of countries were conducting accession negotiations under easier conditions.   
"However, we did not start negotiations then; in that period we had a pro-European elite, which had a proliferation of European rhetoric, but no reforms to offer", she stressed.   
"When Serbia started negotiations, we had a more cautious but Euro-realistic rhetoric and we ventured deep into the reform process, which is difficult and demanding, and in the meantime it became considerably more complicated, creating an additional unfavourable atmosphere for enlargement, not specifically because of Serbia, but due to the problems the EU and its members states encountered in the meantime."   
She has also said that there are countries in the EU that are very unsupportive of enlargement and that the reason is not specifically related to Serbia or North Macedonia, but that there have also been problems in certain other countries, such as the occurrence of economic problems, migration, strengthening of right-wing forces etc.   
"We should not look at it in such a way that someone specifically does not want Serbia, I do not look at it that way. Serbia and everyone knows it, is the most important country in the region and we should not hide it, because it is a fact. This does not mean that others are less important and less successful, but the current situation is such", emphasised Joksimović.   
Commenting on the economic incentives proposed in the new methodology, Joksimović has stated that it has yet to be seen how they will be defined, clarifying that pre-accession funds - IPA funds exist, which Serbia uses as a candidate country, while cohesion funds are also available to countries when they become members.   
"These funds are intended to reduce regional disparities across the EU, these are funds that are significantly larger than pre-accession funds. Under the Lisbon Treaty, on which the EU rests, in order to use structural funds from the common budget, one must provide funds to the EU budget, which can only be done by a member state", she explained.   
Asked to comment on French President Emanuel Macron's statement that Chinese and Russian investments are more present in Serbia than those coming from the EU, Joksimović has pointed out that the EU has invested the most in Serbia.   
"As regards investments, we are talking about companies, and this is where European companies play the leading role and we all know that", said Joksimović, stressing that these investments would not exist if Serbia was not on the European path.   
"The EU is the largest grantor through the IPA funds. As far as EU member states are concerned, Germany is the largest bilateral donor, as it has donated more than € 1.8 billion in grants since 2000", she said.   
Answering questions regarding visa liberalisation in Serbia's southern province - Kosovo and Metohija, Joksimović has stated that if we are all citizens, and we are, why we should not all have the same rights in the region, adding that she does not think that this is bad for anyone.    She has added that the issue of Kosovo and Metohija is an issue that has been an additional political condition from the beginning, which no one has been hiding.   
She has highlighted that President Vučić has done a great thing for all by putting things clearly.   
"It is not easy in political terms, it is not easy to speak about unpopular issues and say - people, we are facing certain things that we have to solve both for our future and stability that will mean a lot to us, as well as to the development of our economy. It does not represent any kind of betrayal as many people want to interpret it", the minister pointed out.   
Commenting on statements made by certain political leaders in Belgrade, who have been saying that, at the Munich Security Conference held last weekend, Vučić was secretly negotiating and agreeing on the status of Kosovo and Metohija, Joksimović has stressed that "these are nonsense and malicious insinuations".   
"Extremely important, open, state-level talks were held there, during which Vučić promoted and protected our interests in the best possible manner, as all of us did as a delegation", stated the Minister.   
According to her, President Vučić did a great thing by saying that no matter how difficult things were for us, we had to continue resolving them, which did not mean that we would not protect our interests, on the contrary.   
Stating that these issues were inherited, Joksimović has stressed that this heritage cannot constantly be an excuse to avoid reaching a solution.   
The other side is also needed for a solution, Joksimović has stated, adding that the other side is currently completely disinterested and not constructive.   
"Sometimes they say that reforms are the most important, other times the relations between Belgrade and Pristina are emphasised, but then if you say that the relations between Belgrade and Pristina are the most important, they will tell you that it is actually the reforms that are the most important," stated the Minister.   
"It's not that easy to separate, it is a synergy of different political conditions. We have voluntarily entered the process and I think it is in our interest to further implement it", said Joksimović.    She has highlighted that Serbia has to listen to what others have to say, adding that the representatives of Serbia are patient and that they strive and want to hear what the interests and plans of others are in order to create its own sustainable plans.   
At the Munich Security Conference, the Serbian delegation included President Vučić, Prime Minister Brnabić, and Minister Joksimović, who attended all three days of the conference, which, according to her, made Serbia one of the largest highest-level delegations, at the global event of the year in the area of international relations.   
"It speaks about Serbia's reputation and ultimately about the kind of respect that we have acquired as a result of our responsible policies, as a country that one can sit down with to discuss problems, as well as positive matters", stated the Minister.    She has added that she would not like Serbia to "give up halfway" on European integration path, adding that it is a bad approach.   
"We need to move on. There will be challenges, but that is the responsibility, which is why citizens chose us; when you ask them if they are in favour of European integration in terms of the process, regardless of the problems they have observed, still well over half are in favour of membership", concluded Joksimović.
Source: Tanjug